We have three POD or Print on Demand shops online. For those of you who've never heard of POD, it's basically taking the technology of printing into the 21st Century. It used to be that if you wanted to create a print of a painting for instance, you had to, for cost effectiveness, get it printed in the 100's or 1000's and then hope you could sell them. But today, with printing technology it's possible to just print one at a time and even better, just as it's ordered. Hence Print On Demand or POD. Very cool. We have POD shops on Society 6, Zazzle and Red Bubble.
It's something that has been kind of fun and interesting for us. Fun in that you can take a design, artwork, mosaic, photo or collage, and apply it to all sorts of "products". And there really are ALL sorts! You start with the usual things like art prints, and posters to really fun things that you didn't really think of seeing your artwork on….like shower curtains, pillows and curtains and even lampshades and runners! BTW just click on the photos to go to the Society6 Summerhouseart shop
And you never know just what these companies are going to come up with next to showcase design and art … like these credenzas
The credenzas have a shelf inside, have a choice of wood, a choice of legs and come flat packed for shipping.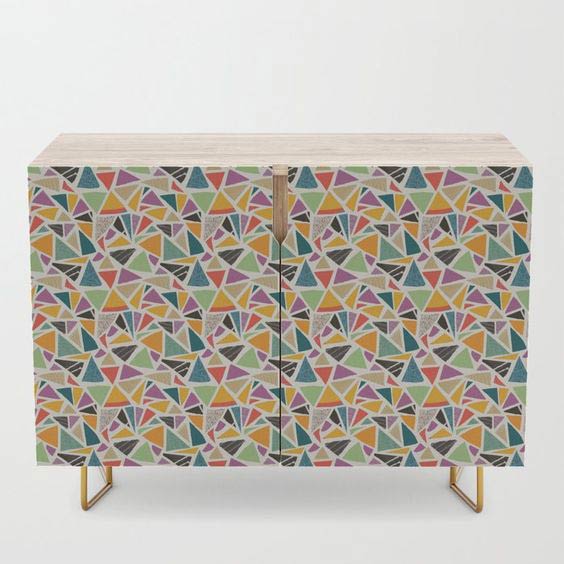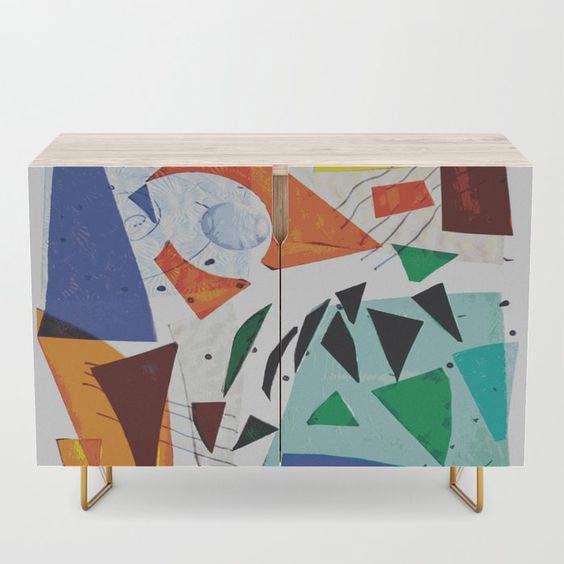 They recently added curtains which you can order in either black out….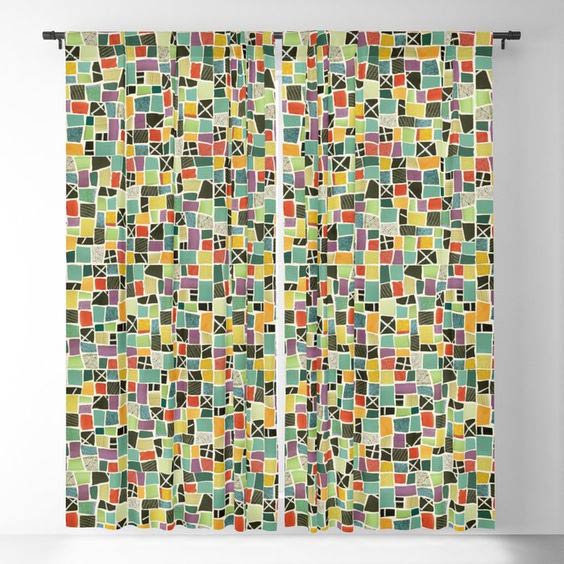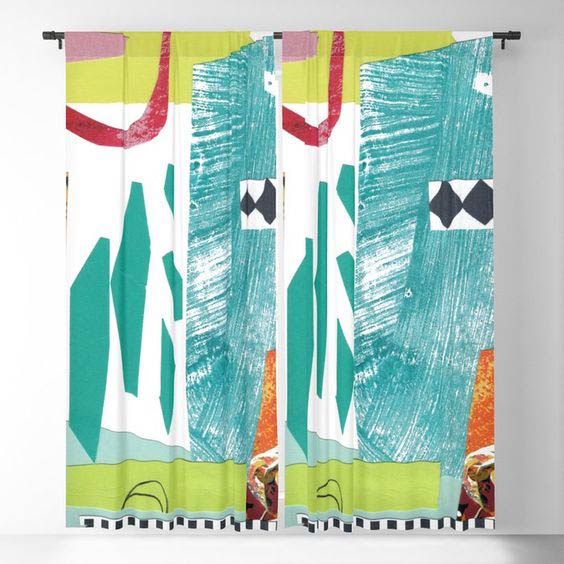 or transparent….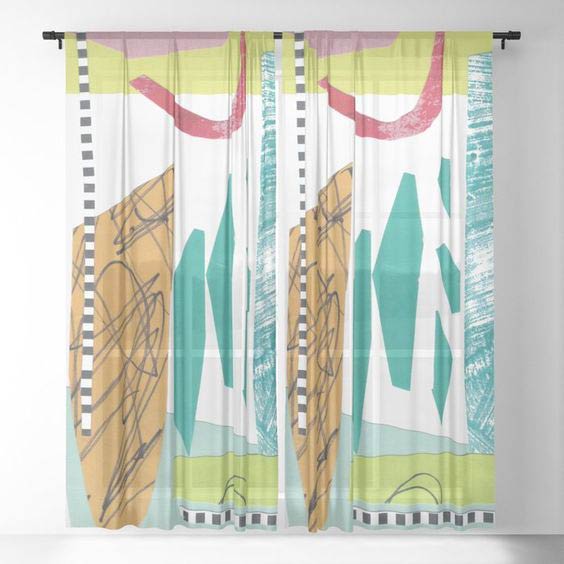 Trust us, these are just a small sampling of what is on offer from our Society6 shop. Enjoy!