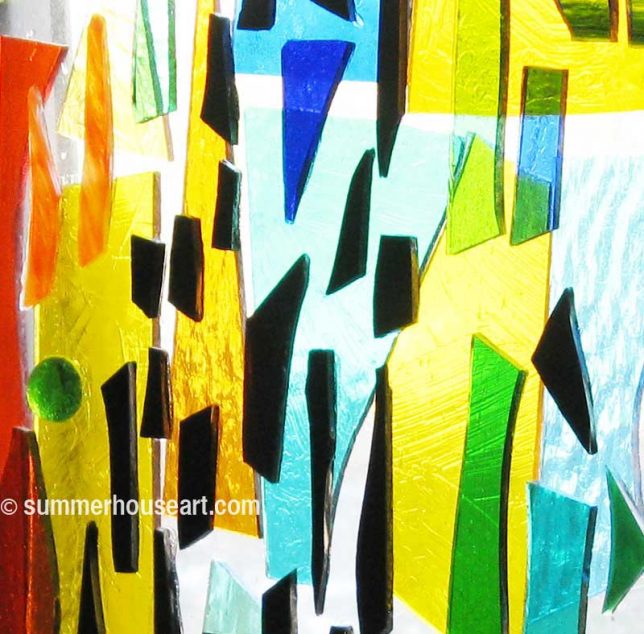 Today, another stained glass scrap composition….up close, from the side, in the sun. Love seeing the edges of the glass. Cool eh?
I've been enjoying this view for quite some time in our kitchen window while having my breakfast. Love the light bouncing through the colorful and textural glass. Ok, I do have a weakness for lots of color. And this is even better, it's glowing colour!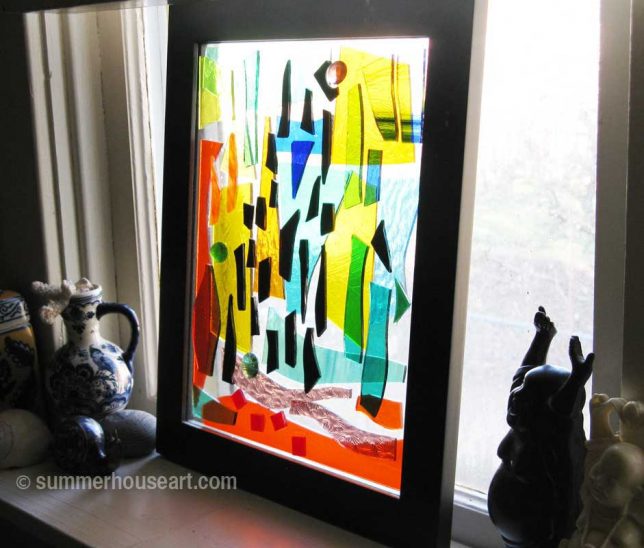 I call it "Floating Black", my attempt at a descriptive title. We took this one and did a bit of transforming magic in Photoshop. And now we have it flattened into a composition of colorful shards on a white background.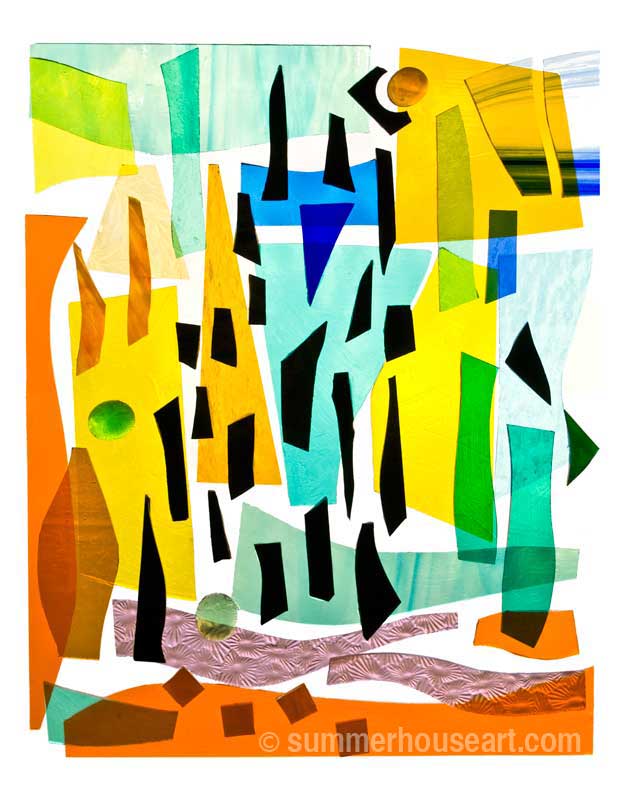 Makes a lovely print in our shop on Society6. Just click on the pic to go to our shop.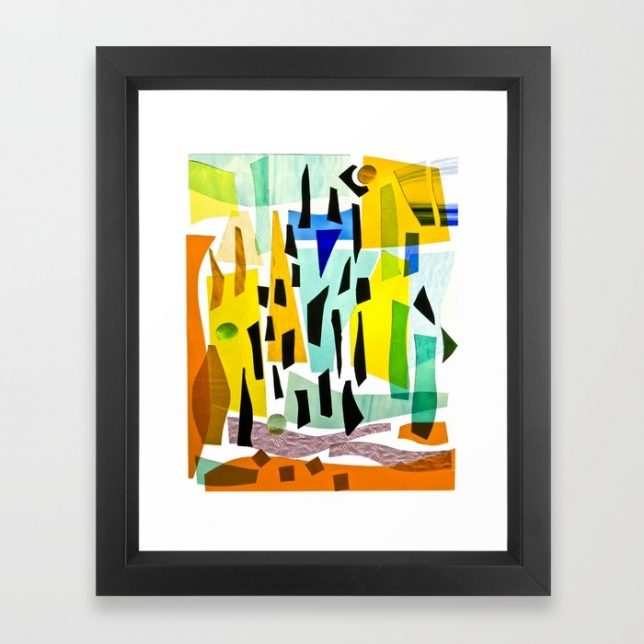 And if you look through our shop on Society6, you'll find it as an iphone case too.
(BTW, if you'd like to make a comment, just click on the title.  It'll take you to comments….and we do appreciate comments )
Save
Save
Save
Save
Save