The Art and Design of Helen and William Bushell
Welcome to the Home Page of Summerhouse Art, the fine art and mosaics of William and Helen Bushell.  We love living, working and creating in our little paradise, Victoria, BC, Canada.
Summerhouse Art is the hub for all our artistic endeavors.   Our Summerhouse blog is more of a running commentary on ALL the things we're involved in. You can also connect here to Will's fine art , Willbushellfineart.com  where he showcases his fine art series of paintings and drawings and  Imageonimage where he shows his photography, often interspersed with his poetry.
We create a lot of our art with the environment in mind.  The mosaics, for example, are mainly created with old dishes and ornaments, and we offer mosaic classes in our studio.  Our fine art collage is created with found objects and ephemera, and lately, upcycled art furniture made from thrift and found furniture.  Lately, we've been creating jewelry from found beach glass,  beach pottery and driftwood which we show in our Etsy shop, FoundMadeArt.
Plus we have a lot of our designs on online shops like Society 6, Red Bubble and Zazzle.  We're always updating and adding as we go along, so please check back again.
We hope you enjoy our galleries and blogs. Please feel free to leave comments.  We love comments!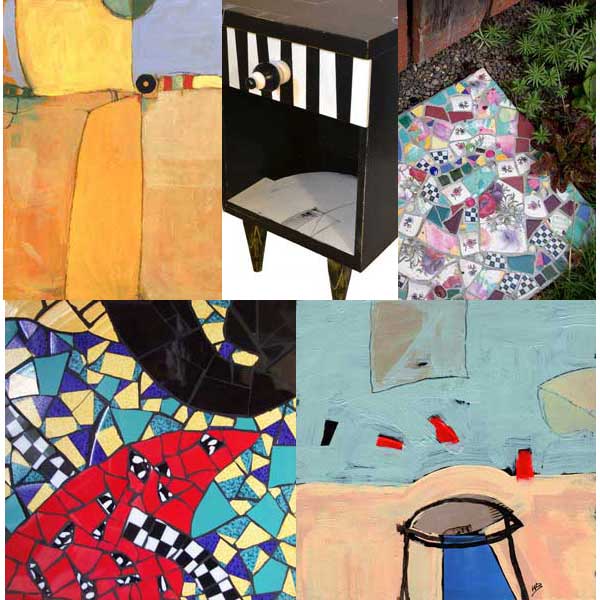 Save
Save
Save
Save
Save
Save
Save
Save
Save
Save
Save
Save
Save
Save
Save
Save