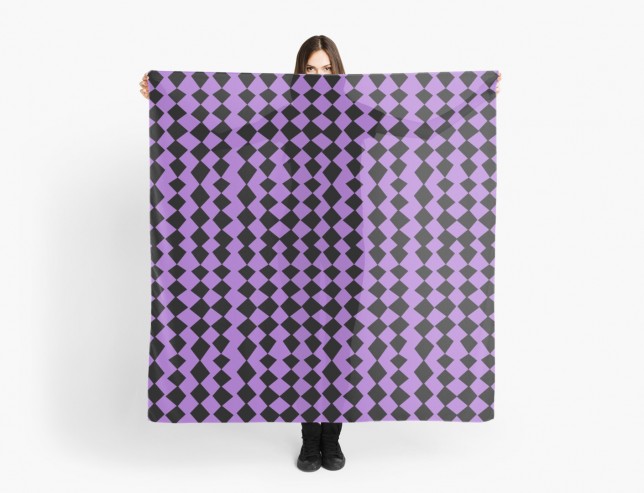 We've been adding new products on some of our Print on Demand sites.  Red Bubble has come up with a lovely scarf and we've been having a bit of fun applying some of our designs to them.  As you can see, they are HUGE and would look lovely wrapped or tied. The fabric is soft and light.  Here is Red Bubble's description.
Large 140cm square ( or almost 56 in x 56 in.)  so a lovely size for wrapping and tying.
Full print is visible on the front and reverse
Microfiber polyester with a slightly transparent effect
Hand wash only. Do not dry clean or tumble dry.
Another example is my design Spread Sheet Tango on both a scarf and also matching Pencil Skirt.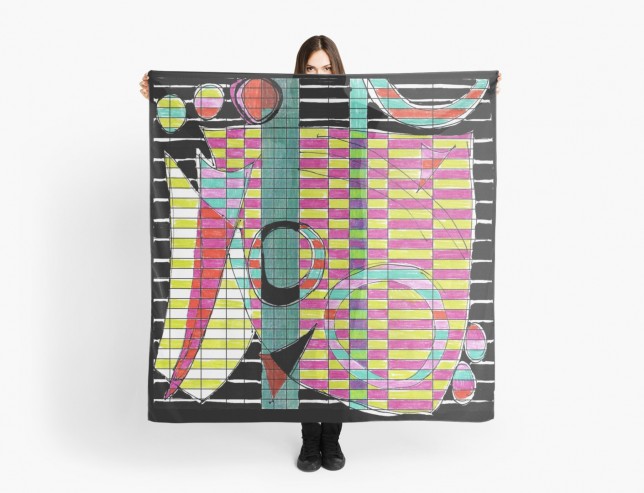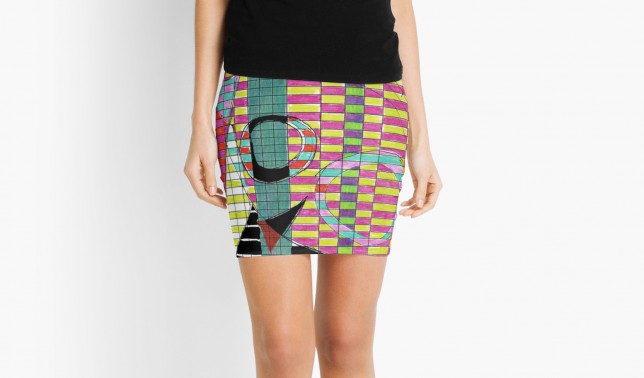 Then another of my Painted Daisies design….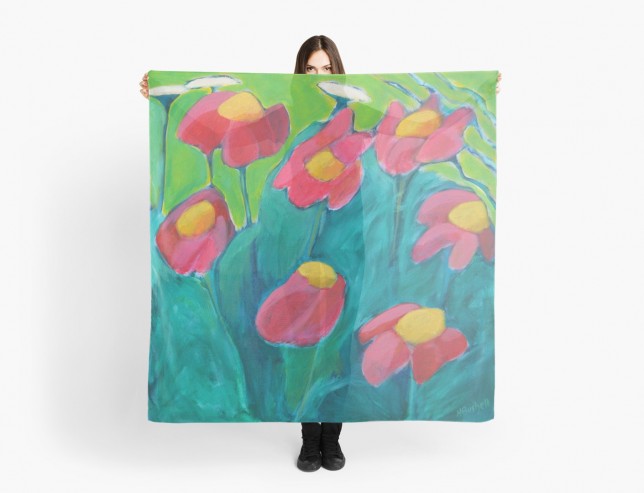 And also of a Collage done by Will titled "You May Know One"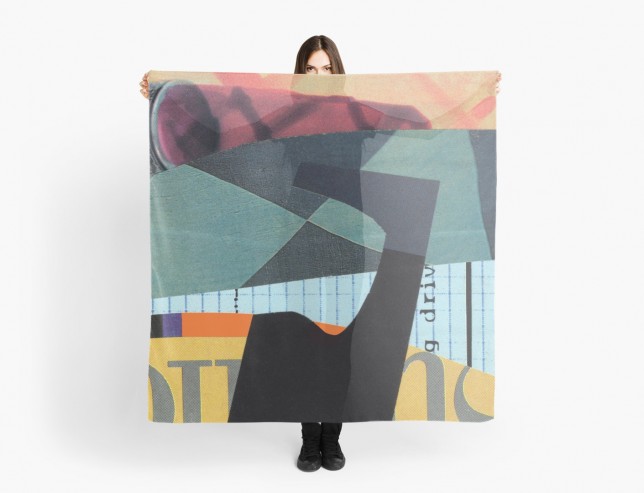 and another lovely collage by Will, Tuesday Afternoon, which is really a favourite of mine.  But we hope you'll have a look at all the other designs we've posted too.  And if you see something you would like made into a product we haven't done, just drop us a line.