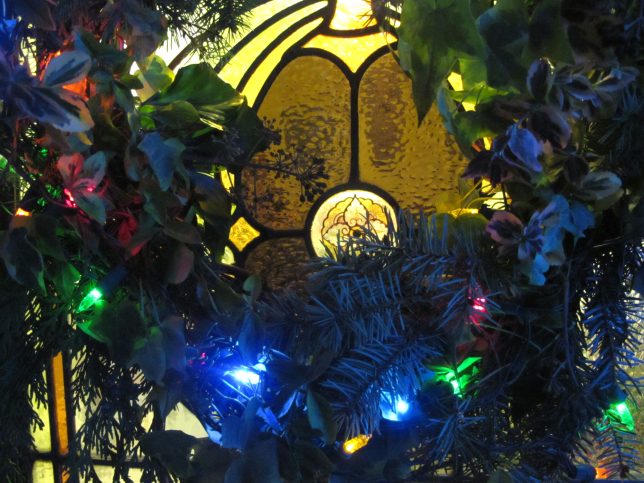 Thought I'd do a little photo essay today about getting ready for today. I'm leading with a fave photo of our wreath, with the medallion on the stained glass window just peaking up over the greenery. As I mentioned in the previous post I'm into Thriftmas and finding all I need at the Thrift Stores. This year I found some battery operated lights, just perfect for our door wreath. So next up are a few photos of the wreath in day time and night time, with its twinkling new lights, finishing with a moody close up.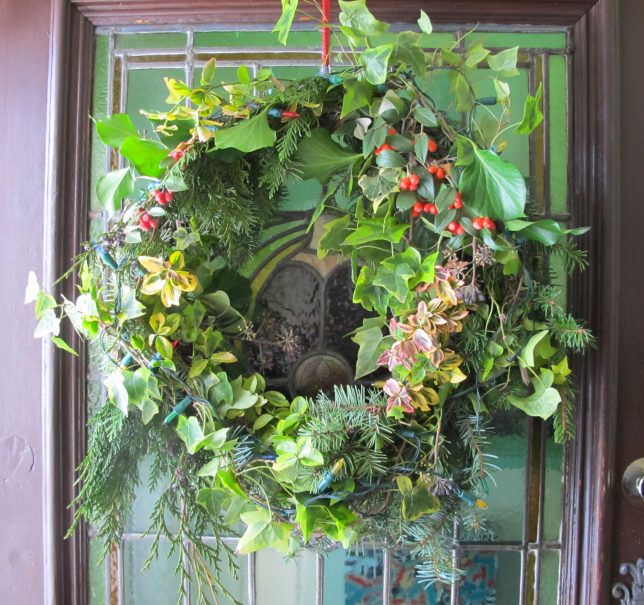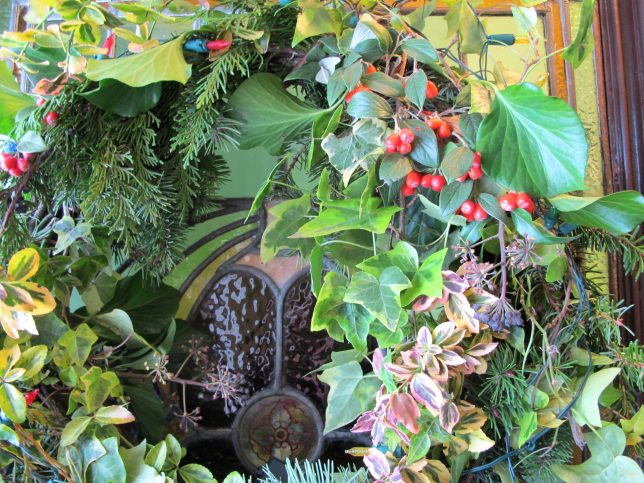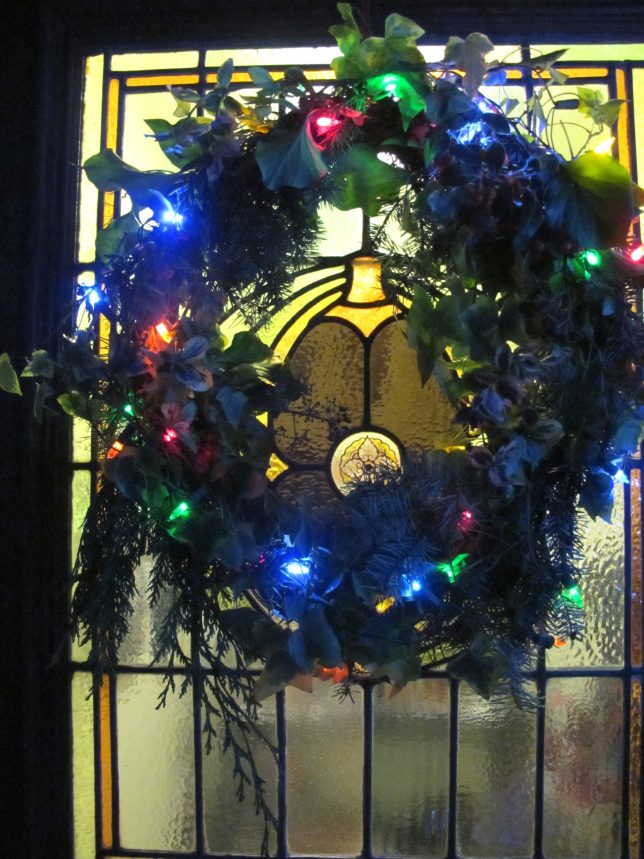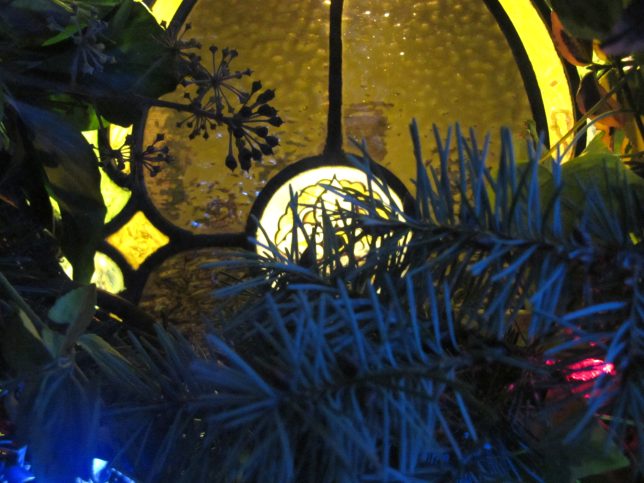 Part of getting ready, for me, is baking. I love to create goodies to give away and of course, to enjoy ourselves. I can't resist adding a bit of colour to the baking and discovered these goodies. I call it Junk Candy Fudge and have great fun popping all sorts of goodies onto the fudge while it's still setting. The chocolate sprinkled cookies look great with colourful candies although, I must admit, the candies were not quite as bright as I wanted. But still ok.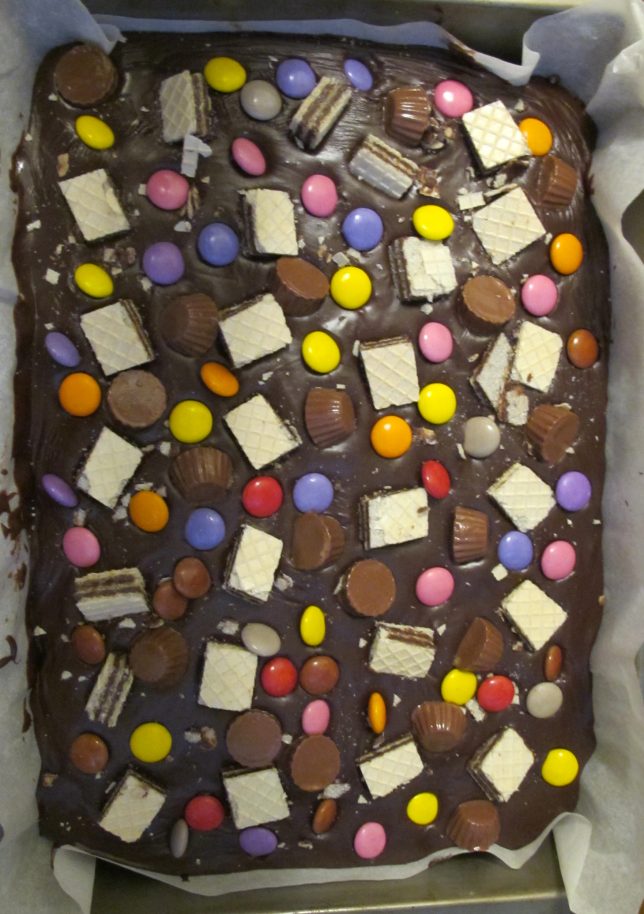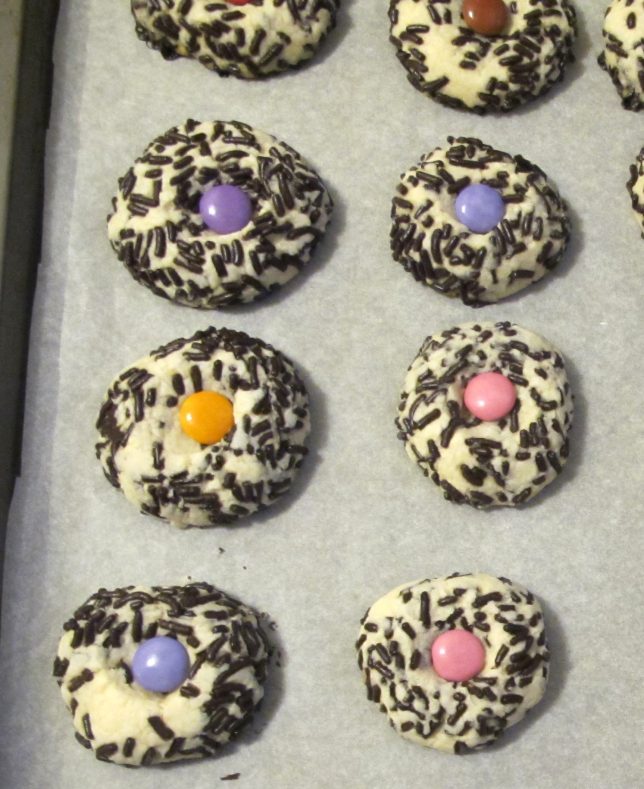 This week we had snow, and quite a lot of it for the island. Here it's a soggy, heavy snow. And while it does have that Winter Wonderland look, if you look carefully, in the middle of the pic, you'll see our poor Windmill Palm is feeling the weight. This pic is just before we went out and pushed the snow off so it could happily pop up its fronds again. The next snow shot is of a Blue Spruce towering over the garden. That tree and the one you can't see behind it, used to be a couple of tiny trees in pots that I bought many years ago, to bring in and decorate for Christmas. Now they're probably 30 or 40 feet tall! And the last pic I leave you with, is looking out into the front garden through my abstract stained glass window in my studio. Hope today is a good one for everyone. We plan on a nice relaxing day, just the two of us, having already done the big dinner with our sons last night. And they did the cooking! And also, bonus, the rains came and the snow is melting!