A while ago I created a mosaic from broken dishes, in a few of my favourite colours and patterns, all the pieces were Triangles.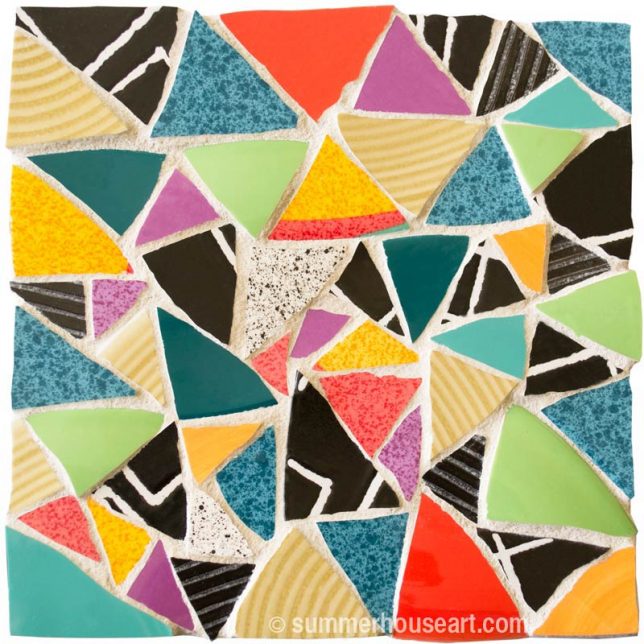 Now we are a couple who do NOT just sit around doing only things we already know how to do.  Oh no!  We sit around in front of youtube and watch tutorials on things like creating seamless patterns for fabric design.  And eventually we'll manage to make a lot of designs, because it's kind of fun.  Zazzle, which is a great Print on Demand company, happen to have fabric by the yard in Print on Demand.
So, after much work and learning, we created a seamless pattern based on the above mosaic.  We are rather pleased with the result. We called it Triangle Treat.  We're offering it by the yard, in Combed Cotton, and you can also order Swatches and Fat Quarters of it for the Quilters.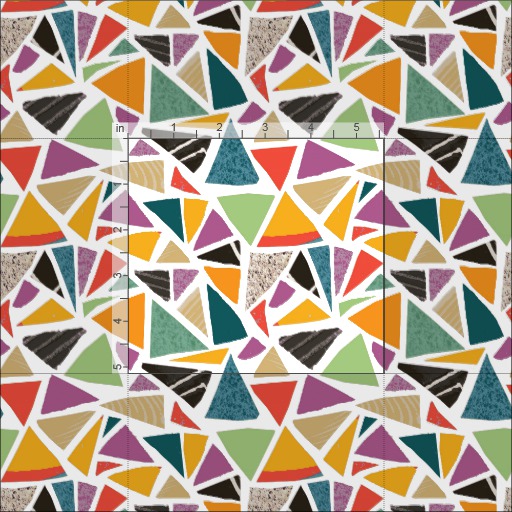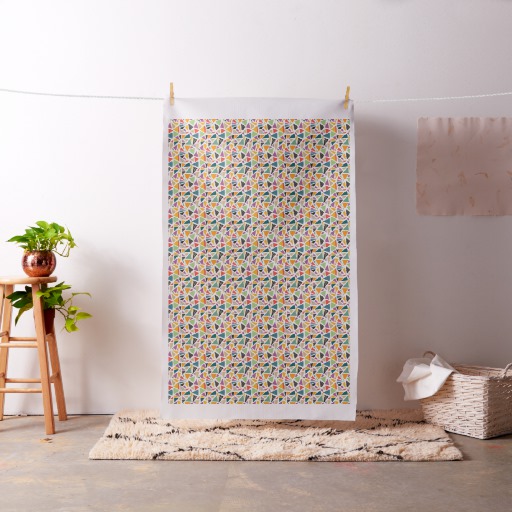 BTW, it's really worth it to check out Zazzle and get on their email list because they are constantly having sales. Check out a little sample of what we have on Zazzle in our Zazzle shop page, where you can click directly to the shop itself.
Save
Save
Save