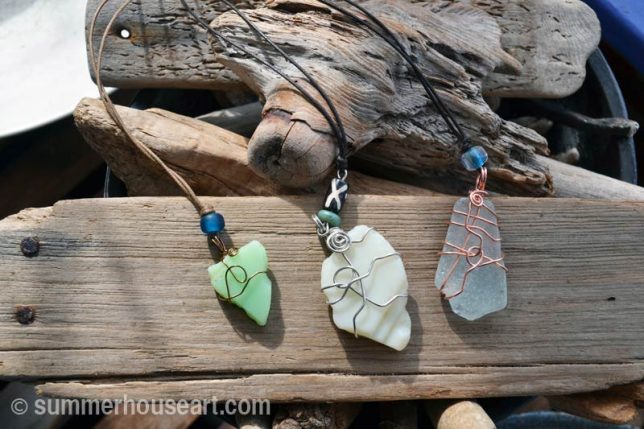 We're a couple of artists who are always open to new ideas, new avenues even. In the last few years we've been exploring some new ways of selling our work online. We've got lots of work up in some Print on Demand Online shops like our Summerhouse Art on Society 6, Summerhouse art on Zazzle and Red Bubble. It's been a bit of learning curve but lots of fun too.
Which brings me to our latest venture….FoundMadeArt
So, a little lead in….  We've always been in love with beach combing. I'm one for watching tide charts and finding just the right day to head out to Sidney to look for beach pottery and beach glass.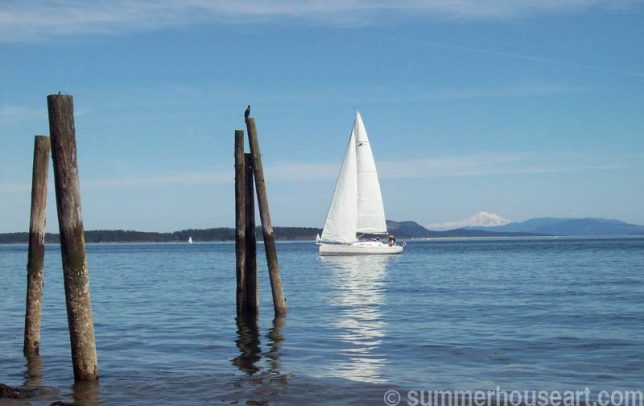 And we've made a few things like Bird baths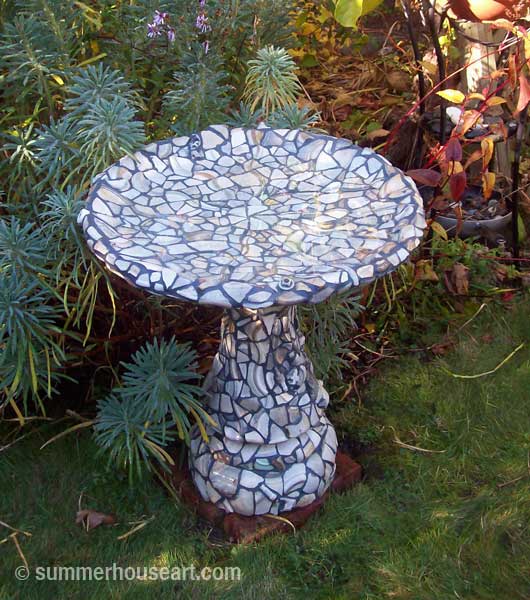 and mirror frames with it.
One day Will started playing with the idea of making jewelry from driftwood and beach glass. Off he went researching and learning everything he could about wire wrapping online and at the library.  Honestly, there is nothing that hasn't got a tutorial about it somewhere. We love that generosity. And with his natural sense of design he was soon creating some really lovely necklaces.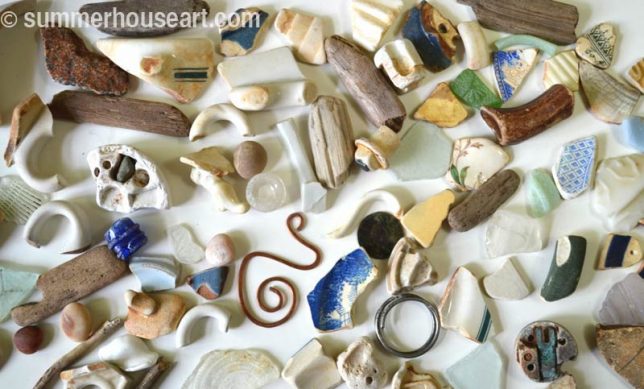 Which brought us to where to sell it all? He'd made quite a few. So we looked into Etsy. This time though, we couldn't use our usual name of Summerhouseart since it had already been used in one form or another. But Will soon came up with the perfect new name. So, drum roll…… our new shop is called FoundMadeArt.
I love the new name since its all about finding things, like beach glass and driftwood and making something artful with it. And it leaves a lot of scope for other things that we like to work in too, like collage, assemblage and mosaics. The plan is to start with jewelry now and add a variety of other "found art" as we go along.
Here is a little introduction to what he's been creating lately. We like to think of it as Surfer, beach jewelry. You can just link to the Etsy shop by touching the pic. BTW, you may notice in the photo of us, we look kinda young. But never mind, we decided to use it anyway since that's how we still feel as long as we stay away from mirrors. Young at heart, that's us.

Save
Save