We're really enjoying Print on Demand these days.  Such fun way of getting our artwork out there at affordable prices and good quality too.  We really got excited this week because Society 6 has come up with "all over print T-shirts".  So now you can have a design all over the T instead of just a little design on the front.  Plus, we thought, may as well try out some leggings too.
We've been busy adding more products on our Society 6 store.  I can never get over how a little sketch can take on a whole new personality once you put it on other items….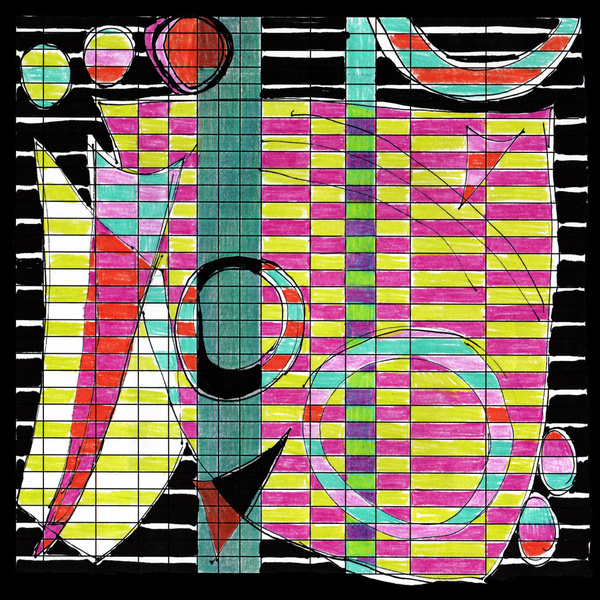 Take this little sketch I did on a scrap of spreadsheet paper.  Just having fun with pencil crayons and some felt pens.  Looks quite different on a pillow or a T-shirt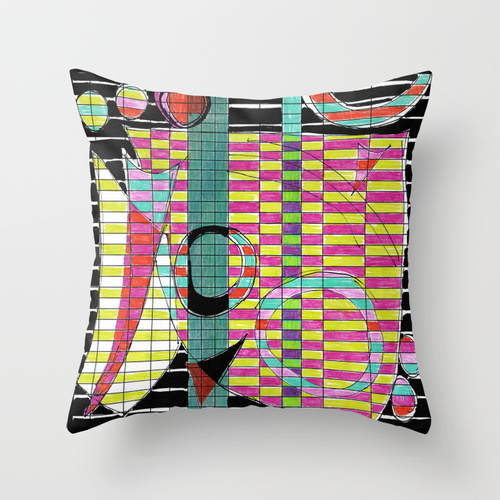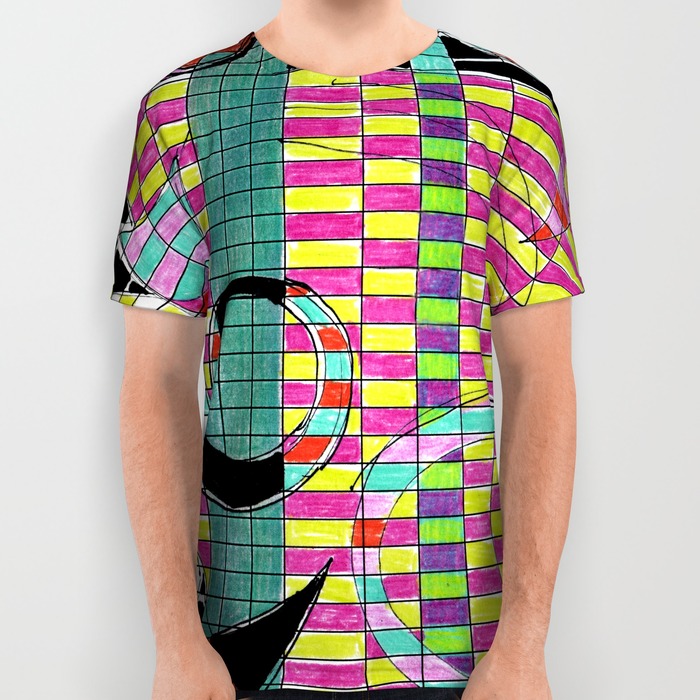 And a couple of my paintings, one rather tropical and the other an abstract of our garden take on a whole new look on T's.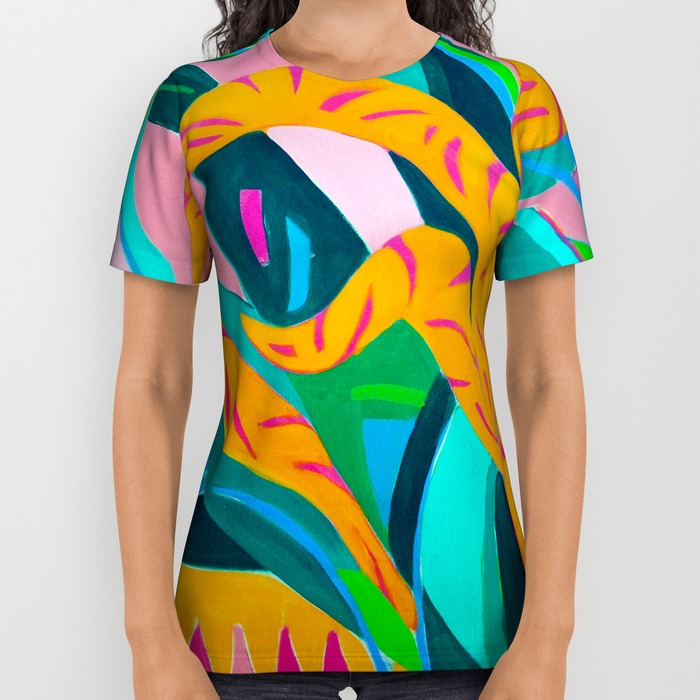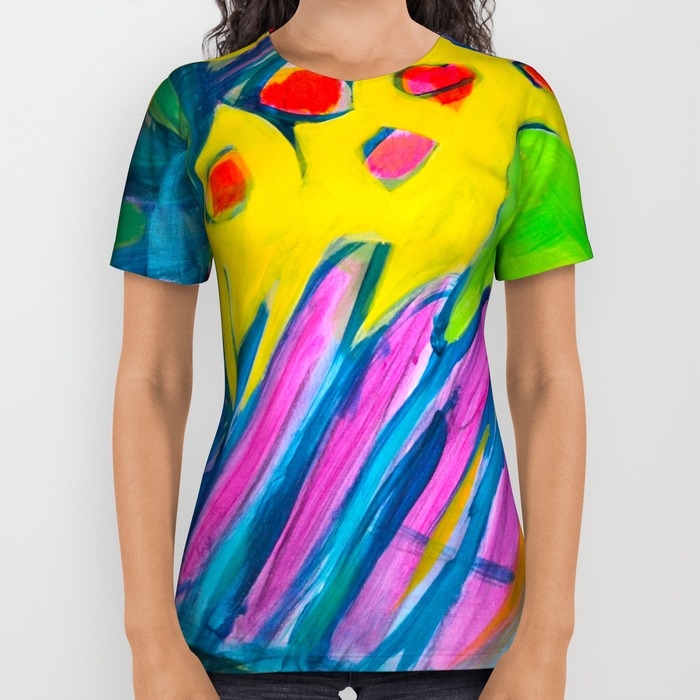 Will took a border from a card I'd done years ago and gave it a whole new spin.  I do like it on leggings…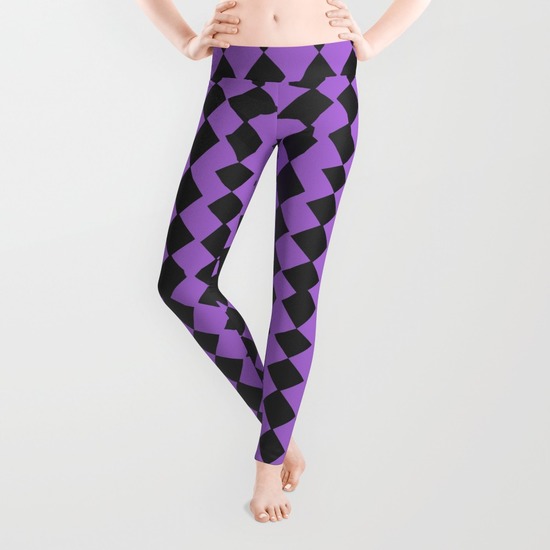 and here's how it looks as a T shirt in lilac.  It really looks good as a shower curtain too.  Check it out and many other designs on our shop on Society 6.  We'll be adding more designs to the new products as we can.