While I was out and about in the garden looking for spring in yesterday's post, I was noticing more than just plants coming up.
Like the colors of the wheelbarrows, leaning against each other as they wait to be used again.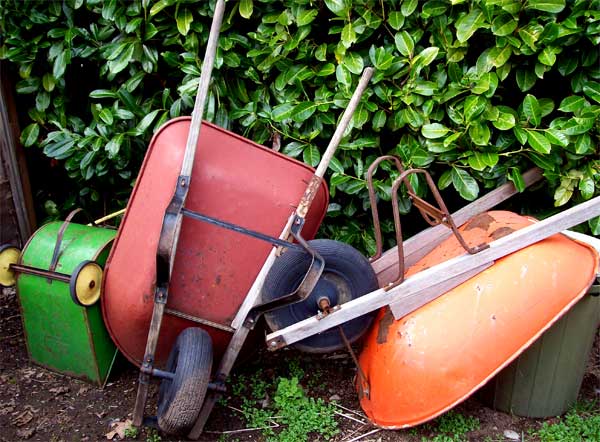 The stacks of pots I'd been collecting last fall and forgot about in the path, now acting as little reflecting pools.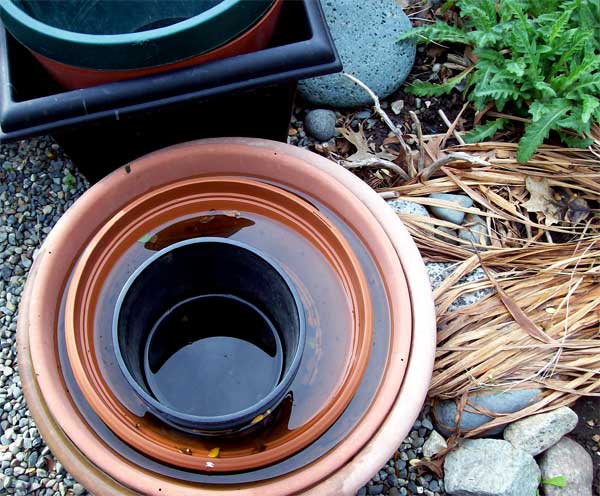 My sculpture, a class project from years ago in art college, now happily growing moss surrounded by carnations. I think some mud wasps have been filling her ear and her mouth. I never did like that model.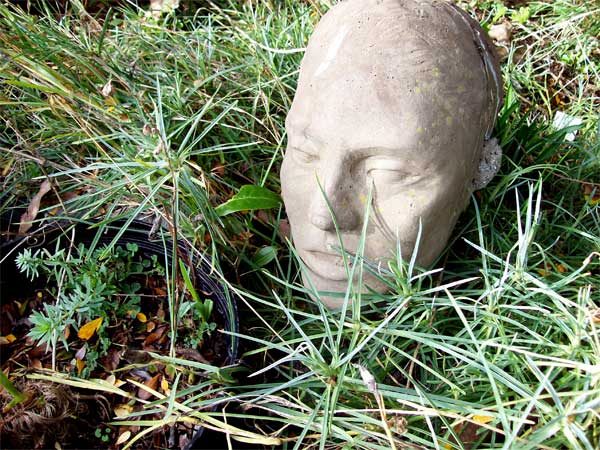 And the gate, also growing moss caught my eye. That little wood-stove grate is to remind Will that someday, hopefully, this summer, I'd like a new gate with that grate acting as a window into the garden.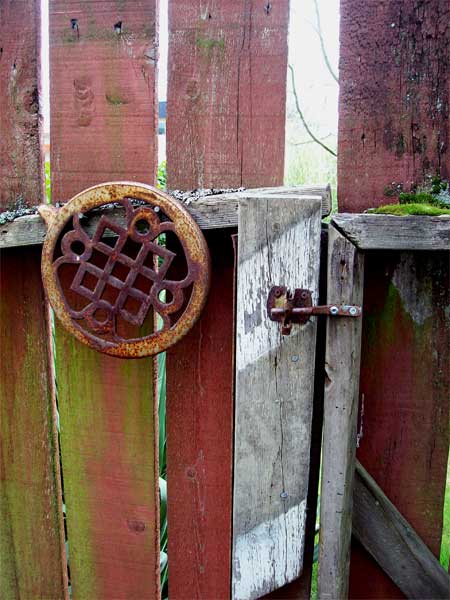 We never seem to rush into these things though.  Will claims it's weathering in.