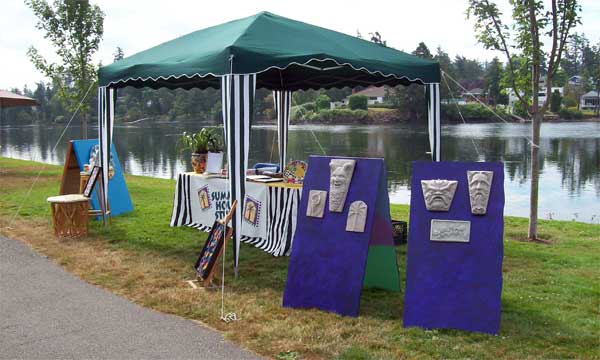 This weekend we'll be packing up our tent, our mosaics and our sculptures once again and setting off for another show. We've participated in this one many many times. It's always enjoyable and so far we've only had to take the tent down once when it threatened to take off like a sail in the wind. Hey, it keeps things exciting.
Every summer The Municipality of Saanich creates this wonderful event to show off all the artists that inhabit studios all over the town. There will be 48 artists booths, a variety of musicians and good food all along the Gorge Walkway.
My personal favourite thing is having students that I've taught from years past, pop in and say hello and tell me what they've been up to. And it's always fun to get a chance to show off our new sculptures and talk about the fun of mosaic.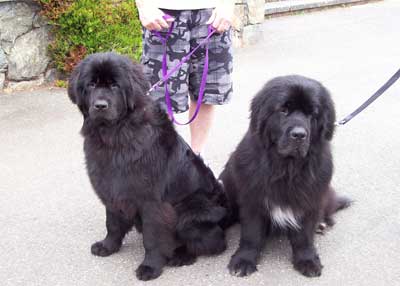 And did I mention that we have a weakness for some of the wonderful dogs that accompany their owners to this event. Don't you just love these two teddy bears?
Here is the poster for the show, with a list of all the artists participating.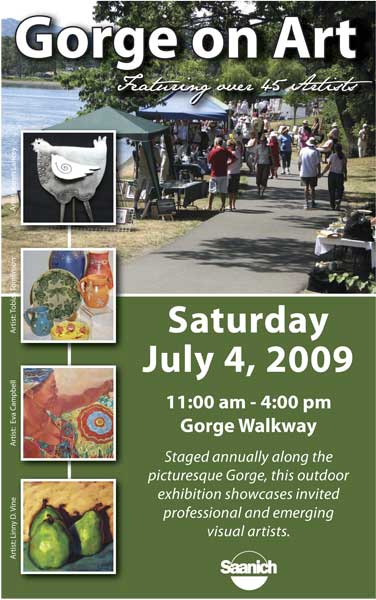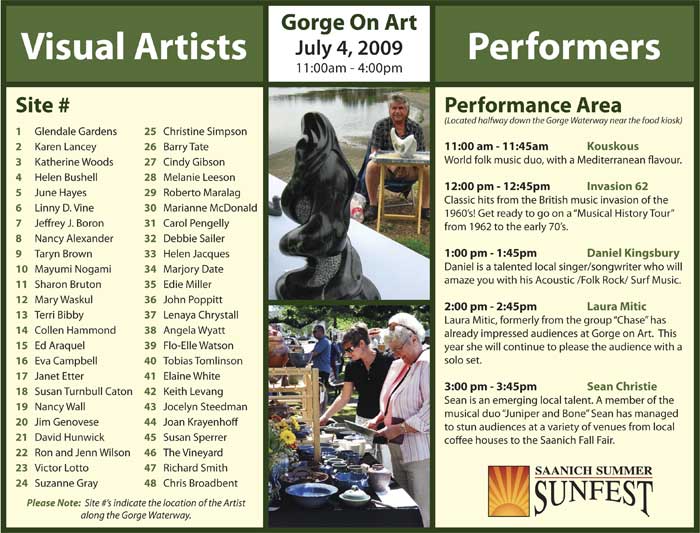 So if you live in Victoria or are visiting, this is well worth taking in. Please come to #4, the Summer House Studio booth and say hello. If I'm not sneaking off to take in the variety and inspiration along the walkway, I'll be there with Bill, breaking dishes.