Sometimes I think that garage sailing is the most fun when you find the unexpected, whimsical, odd or wonderful. As in odd juxtapositions of the beautiful and spiritual with the junk. For instance, we were out looking for good stuff and wandered into a flea market given by the Tai Chi society here in Victoria. And there, amongst all the dribs and drabs of goodies was this wonderful shrine.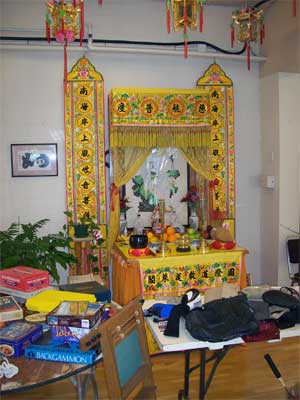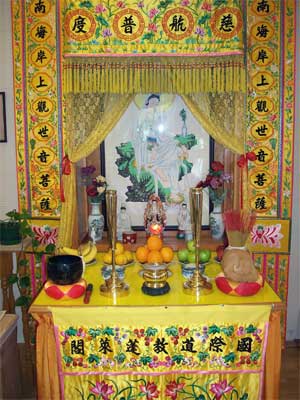 It was beautiful, replete with offerings of fruit carefully piled up in bowls.
Another day, over in the Vic West area of Victoria, we found this rather whimsical and thought provoking and well, just silly front yard sculpture. A bike supposedly growing out of the rock? Or had it dissolved into the rock? Who knows but obviously someone was having some fun and having a creative moment.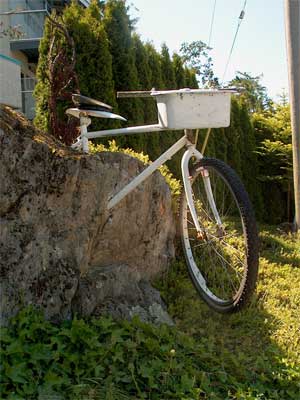 And I have to admit I rather liked this sign. I sometimes feel like my garden is an Experimental Dandelion Farm too. Too bad the sign wasn't part of the garage sale offerings or I would have snapped it up.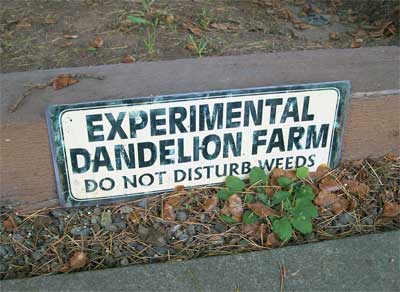 As for fun, we always find that we just can't ever pass up an opportunity to pet a dog. And this one has the facial expression down to an art.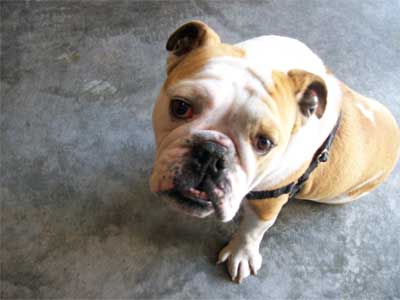 Who can resist those " pet me, pet me" eyes. Not us.