As I work on new collages, I like to experiment a bit, with colours, composition and even the kind of glue. So far, all the collages have been on paper and adhered with Gel Medium. I also enjoy finding other collage artists on youtube and began to do a bit of research into what they were using for glue. One artist that was really interesting and doing fantastic work is 104 years of age! In the video she was in her 90's,going strong and actually working on the floor of her attic studio. Beautiful work! You must look her up if you haven't seen her work yet…Eunice Parsons. Very inspiring!
As I watched her arrange and re-arrange her torn bits of old posters and magazines, I happened to notice when she got to gluing down, she used a glue called "Yes". So I went right out and found some at our local art supply and started experimenting with that. It's sort of like the glue from a glue stick, but acid free, and comes in a jar. Eunice used a brush to apply it but I found spreading it with old gift cards worked quite well.
Here are my latest efforts. The first three have a colour theme, with yellow-orange and teal blue predominant.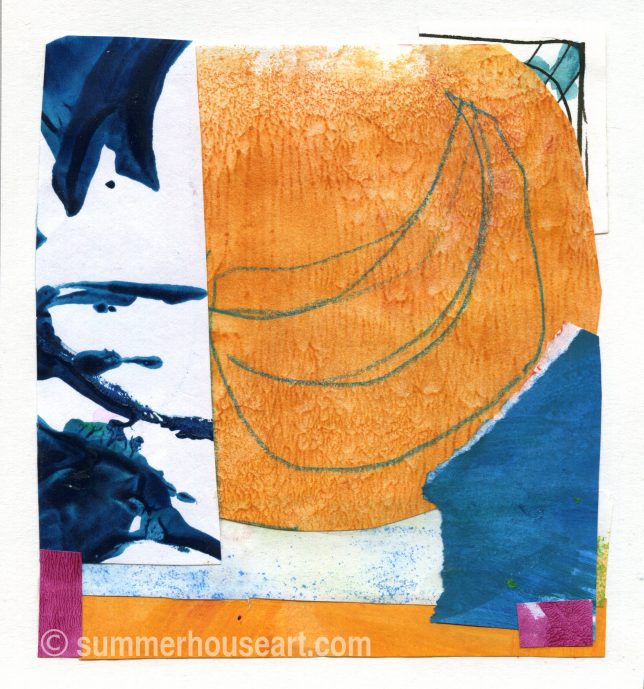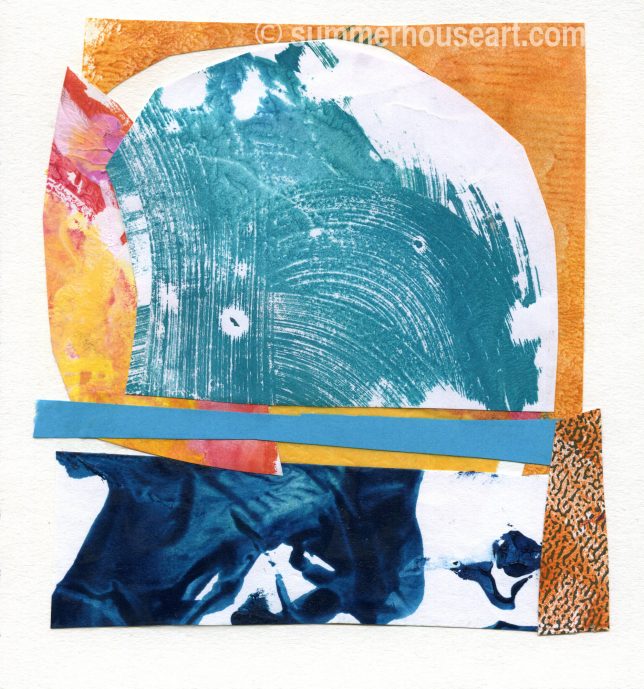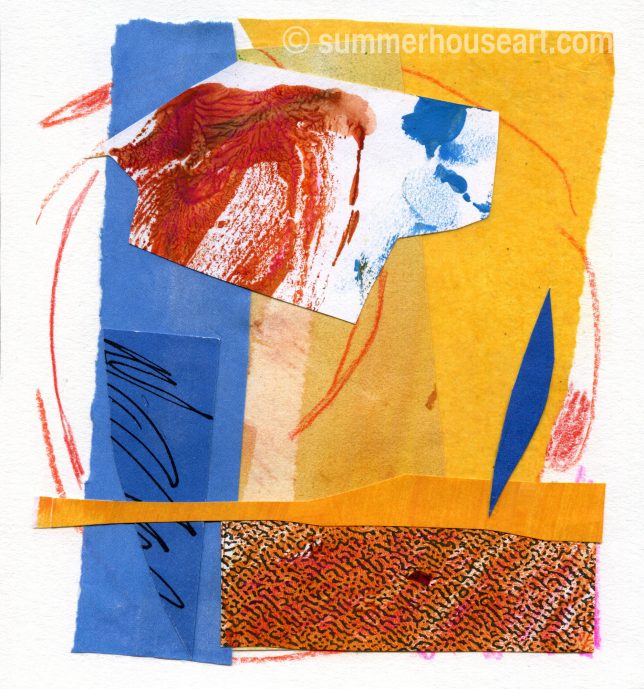 But the last two are much more jewel coloured, teal, magenta and black and white. As with all the paper collages so far, many will be posted on our Etsy shop FoundMadeArt. My next collages are started, but again, something different, on cradled wood panels and will be done again using gel medium.