We live on Vancouver Island, British Columbia, Canada and like everyone else we've been dealing with the Pandemic. We've stayed home, ordered our groceries online, been super careful going out to shop, or to the library, making sure we use a mask, sanitize our hands a LOT. And it's been OK. Really. We've managed and more importantly, we're still healthy. We're so thankful for all the health care workers, all the people who are still working to keep us in food and everything we need. We're especially happy that our provincial government has taken the Pandemic seriously and taken care of us.
Luckily we're both artists, busy in our studios, or doing art research, or gardening, so we haven't been bored. We have each other so we haven't been lonely. We don't take any of that for granted, especially now. We have a family that is all grown up now. We've kept in touch with the ones that live in another city by Skype for years. In fact, our grandson really enjoys calling up and asking. "Want to visit? We'll fire up the Skype!" It's been a huge help over the years, in staying close, just having that visual connection, a boon in a Pandemic. With the family in town, we've kept in touch by phone and by keeping our distance when we do see them. And again, it's been fine, not a big deal.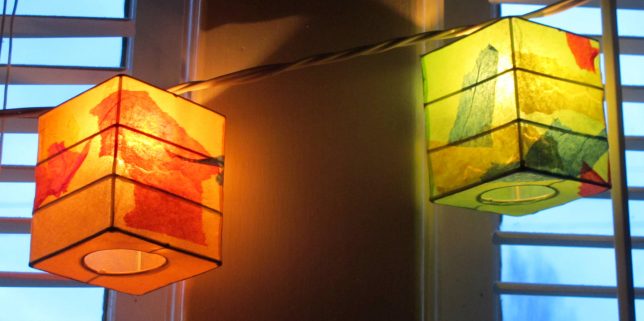 But now, well, Christmas is almost here. We do love the baking and the getting together with a big turkey, lots of goodies and crazy presents. But this year, we're all agreed, it has to be different, so we're going to do a COVID Christmas! And it's going to be remote! All of us together but via Skype.
Plus, it's going to be just Will and I, at home, just the two of us on the day. So we've actually made some adjustments. Kind of toned it all down. We're still baking, but a bit less than usual, just the most favourite goodies and we'll be dropping off some of those to our local family, very carefully, of course. Usually we do lots of local shopping for Christmas at thrift stores, finding vintage and used treasures. Our usual recycled gifts. But not this year, just a bit of online for the family out of province. We're still having a turkey, but this year it'll be a little turkey breast with all the trimmings just for two. Indulging in a few treats for ourselves as well.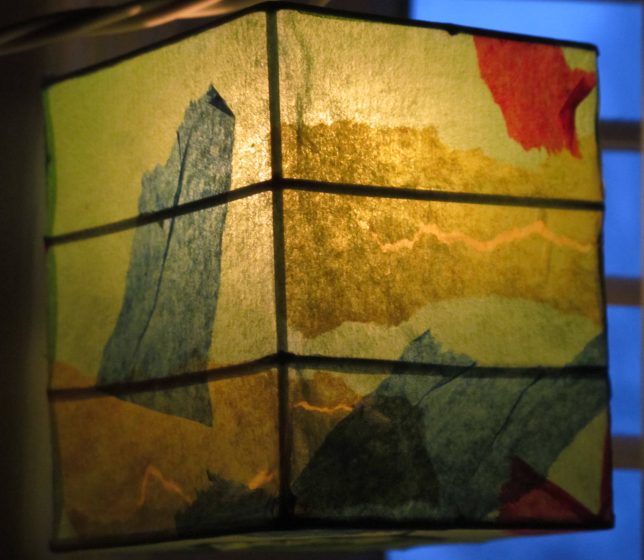 We're reminding ourselves, it's only for this year, this Christmas. NOT forever. We've decided we're going to make the best of it and still make it special.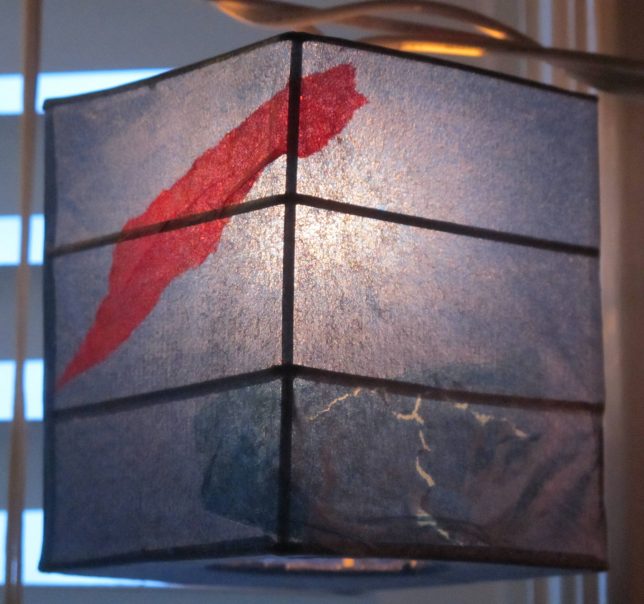 As for all the lanterns in this post… well, they're another way we're scaling down a bit. Not dragging out ALL the lights, just enough. These actually have been languishing in the greenhouse, found at a free box at a garage sale years ago. They were a bit torn and worn, but we did some artistic repair with glue and coloured tissue this week. Looks pretty cheerful too. My favourite is the green one above. The tears become lovely little lines in the random abstract composition. As for the rest of the decorations, most of them are staying packed since we're planning a natural décor with greenery from the garden arranged in wreaths and vases. Looking forward to it, too. A nice relaxing Christmas. Hope you have a lovely Remote COVID Christmas too. Take care but keep having fun.