The beauty of being an artist is that I'm rarely bored. There's always something to try, something to research, something to mess around with. It can make having to stay home in a pandemic and perhaps suffering from what I like to call "the-four-wall-bouncies" quite a bit easier. I can divert my attention and get into a meditative space in my studio. Making the paper collages has been a great diversion and an excuse to try out ideas, and see where they lead.
This next set is a little odd. I've been finding that each of these sets is sort of like a little series but this time 5 of the 6 collages are in variations of the same colours.
And one, totally different. The odd one out, just seemed to come together immediately or close to….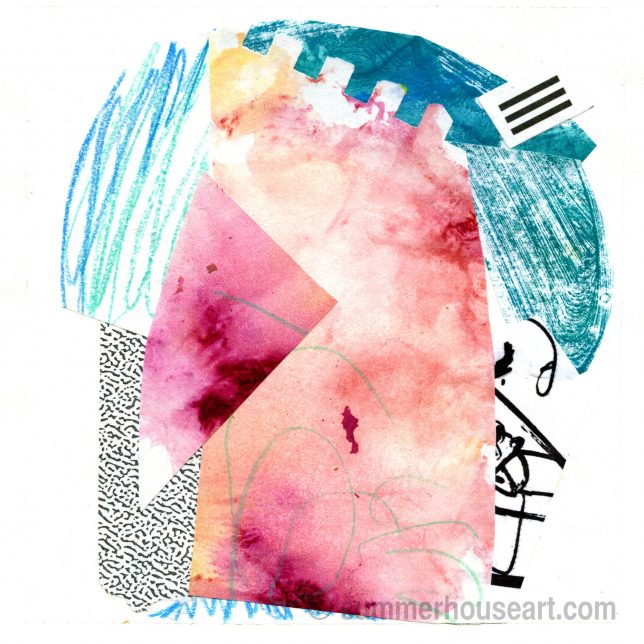 The other five all have elements in common, either the colour, mostly turqoise and orange, or textures or just the "feel". These collages didn't come together easily. In fact , I pushed bits and pieces around over a few days. And then, voila, one day I walked into the studio, moved a few pieces around and hey, all of them seemed to get to the finish point. These will be on our Etsy shop, FoundMadeArt, eventually. Still catching up there. They are priced at $60 each and we do offer Free Shipping.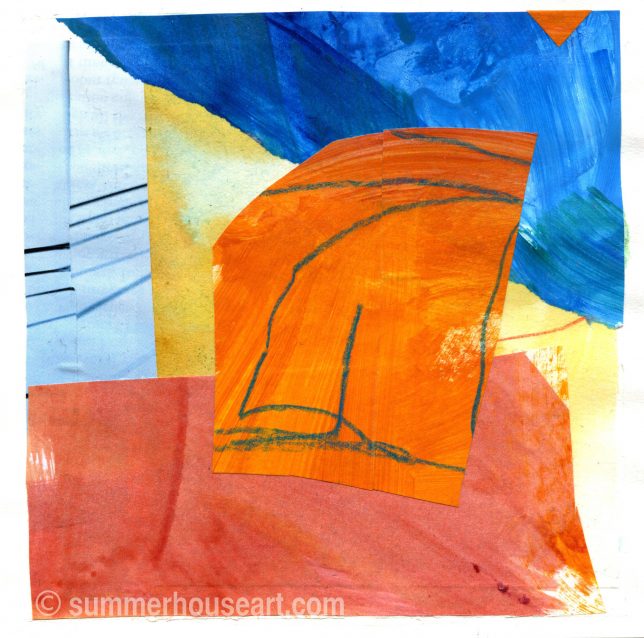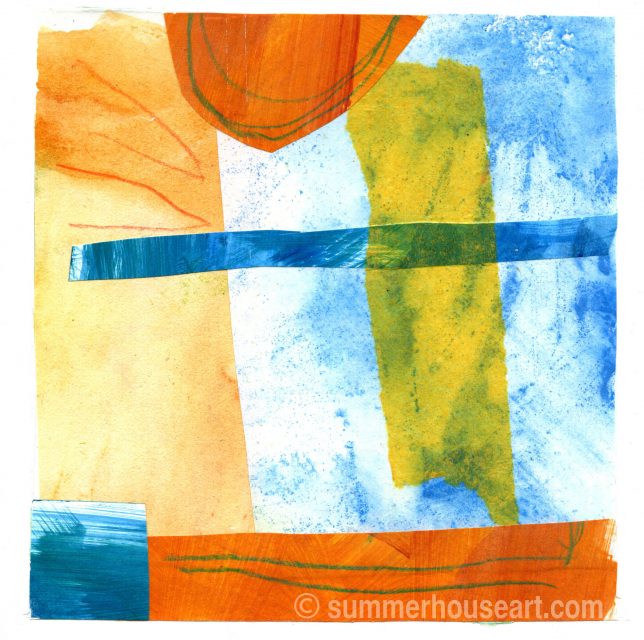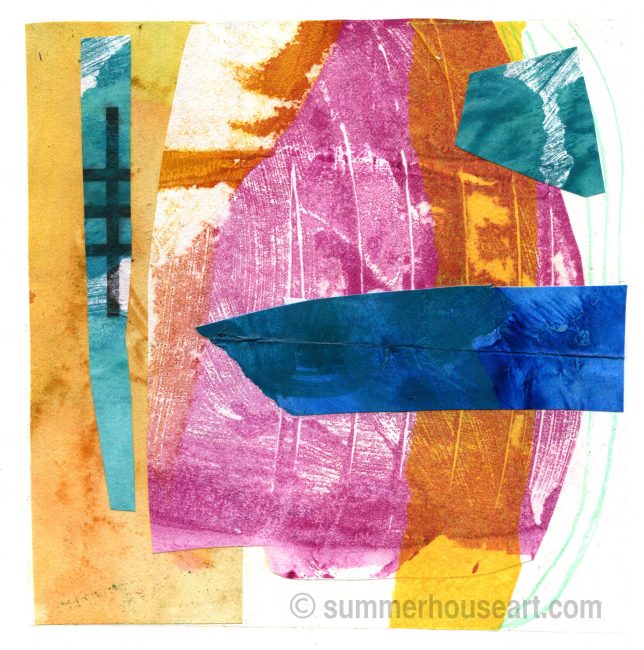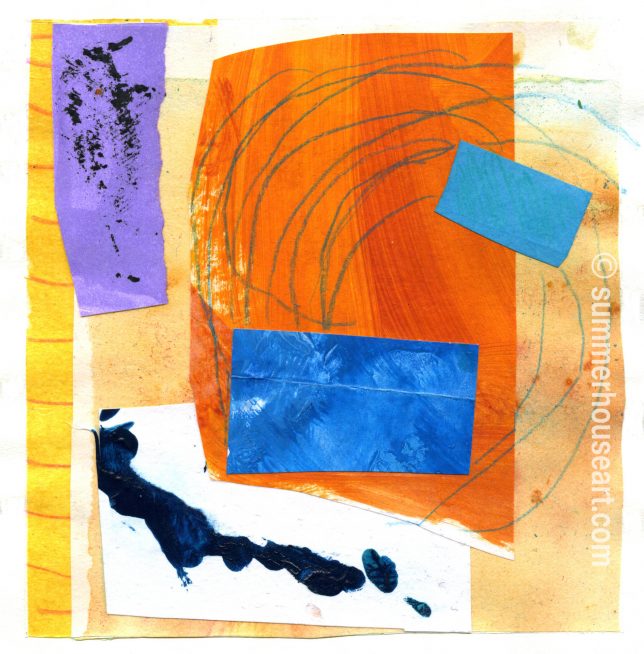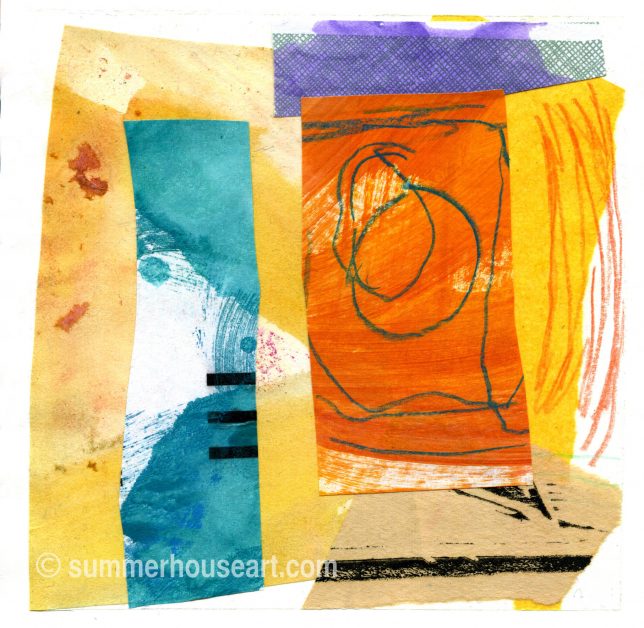 I'm already working on the next set on paper. And I'm planning to do some on small cradled panels and also some small stretched canvases. Got it all ready to go.