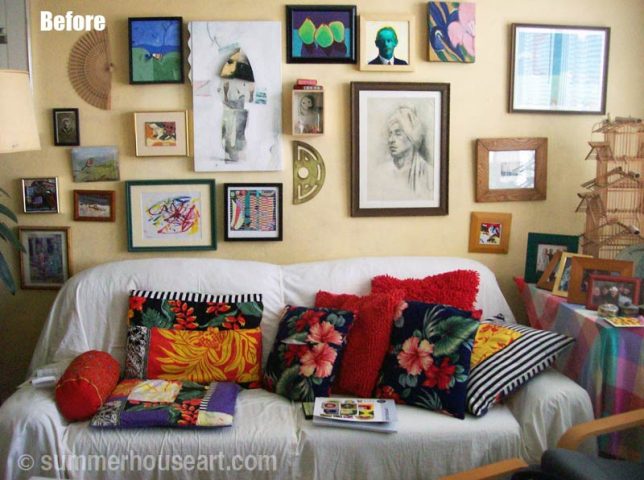 Ah, Before and After. This is the story of an old hide-a-bed couch being replaced with an up-cycled Daybed very thriftily made and done up in Boho style.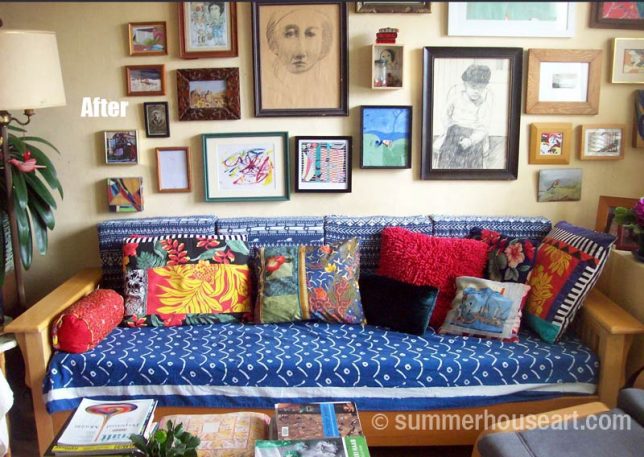 The old couch, with its unbleached cotton cover hiding stains, old age, many, many years of wear, not to mention large shreddy bits made by long gone cats, just had to go! It just so happened that we had most of the components for a new daybed, stored in the basement, waiting to be transformed. Something much more comfy and better looking than a lumpy, old hide-a-bed. We'd just been waiting for a little time to tackle it.
First, had to get the old couch hauled away by a company that would make sure it all got recycled. We had the rails of an old Ikea single bed, missing the slats. Not sure, but I think they may have been used for some other project. We had a couple of substantial wooden chair or couch arms that one of our sons had found years ago and brought home.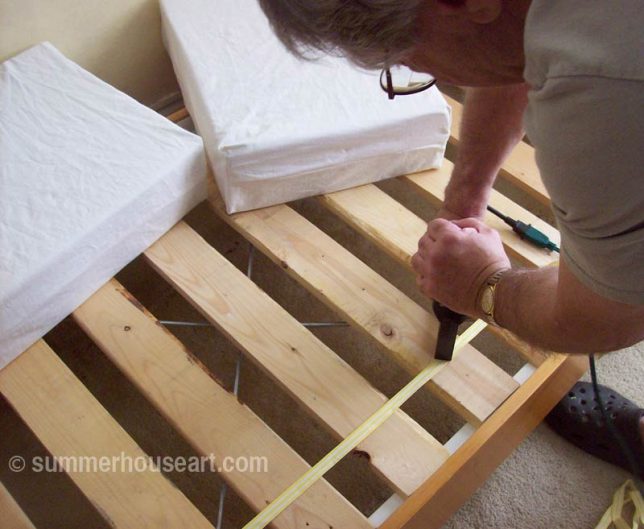 We had saved the two foam seat cushions from the old couch to make new back cushions from. We cut those in half with an old electric carving knife and made four cushions from them.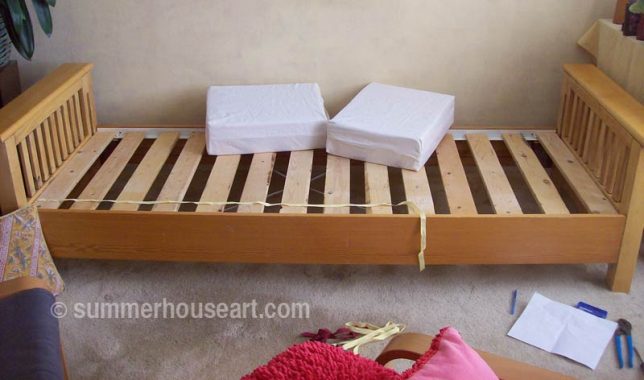 Will, in the mean time had ingeniously figured out a way to attach the arms of the chair to the rails of the bed. And like so many people these days…. he recycled some pallets into slats for the bed. The only new thing we ended up getting was the actual foam mattress. An Eco foam mattress, so no off-gassing etc.
The aforementioned unbleached cotton cover was sewn into "new" covers for the foam. And the material from a thrift shop duvet cover became new covers for the cushions.

And finally, a chance to get creative with all my fabric stash, collected from garage sales and thrift shops. Chaos while deciding on the fabrics I'd use.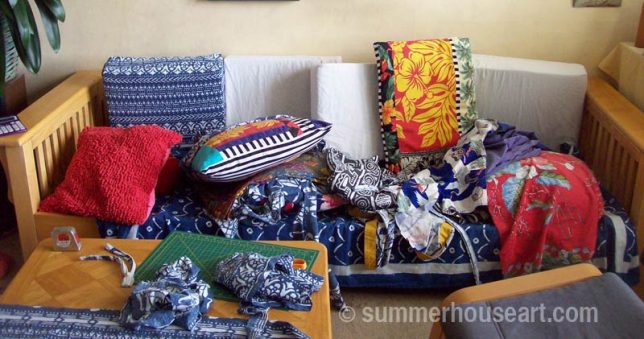 Lovely new pillows, in the Boho Style.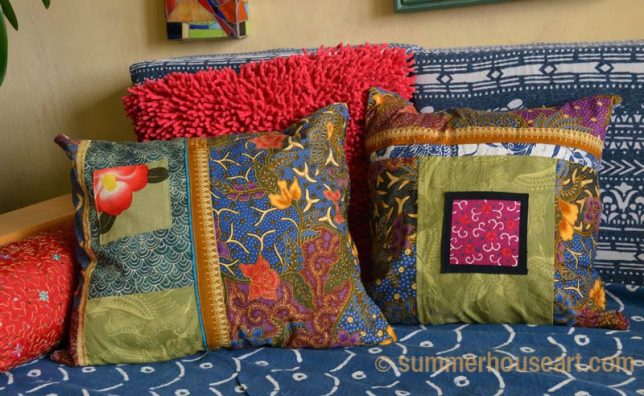 Love how the fabric looks with an iris.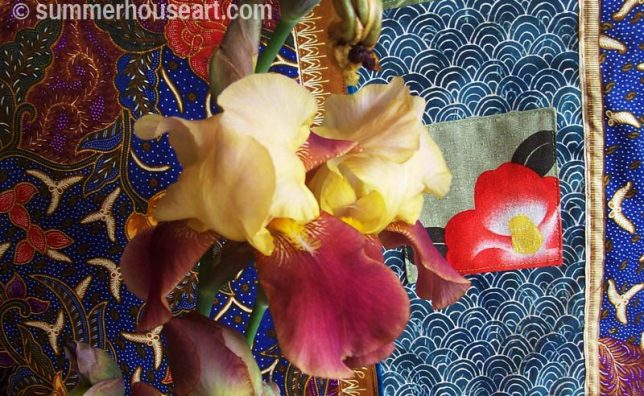 And tah dah! New daybed! We love it! Finally a place for napping where you can actually stretch right out and really relax. Makes a nice couch too.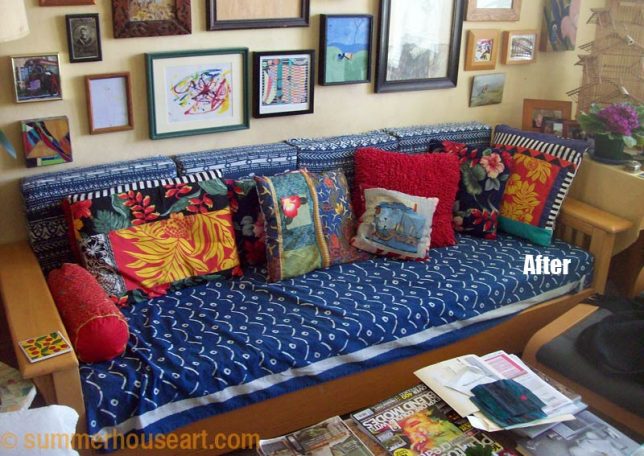 Save
Save