Will and I have been wondering how our Pique Assiette mosaics might look on entirely new Products, like prints for instance.  We weren't sure how mosaic would translate into print.  Recently I posted about a table top/ wall piece by Will called Blue Fandango.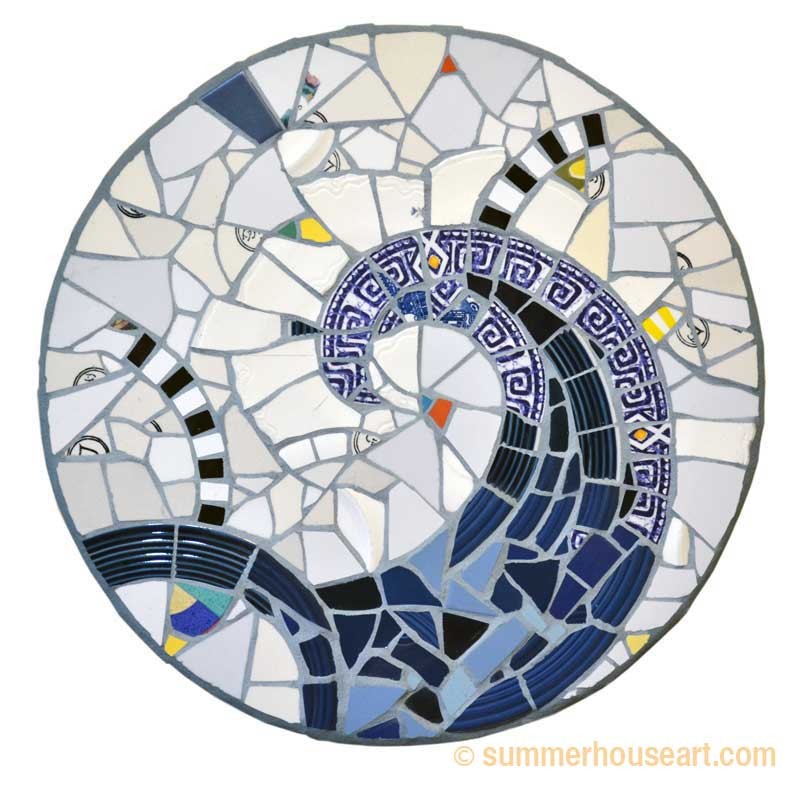 Since we have a shop on Society6, we chose them to do our first experiment.  They do such a great job of printing on all types of products from Prints to Shower curtains.  It's all Print on Demand so only printed when ordered.  Just click on the pic to take you to our shop on Society 6. And I have to say we were quite pleased with how Blue Fandango looked as a print…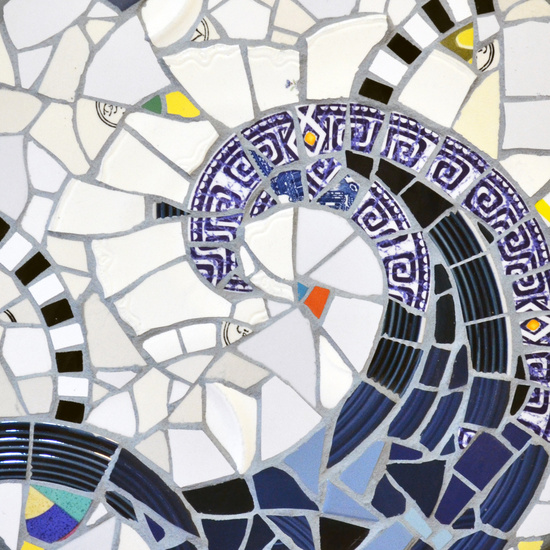 So, we thought why not a Blue Fandango Pillow?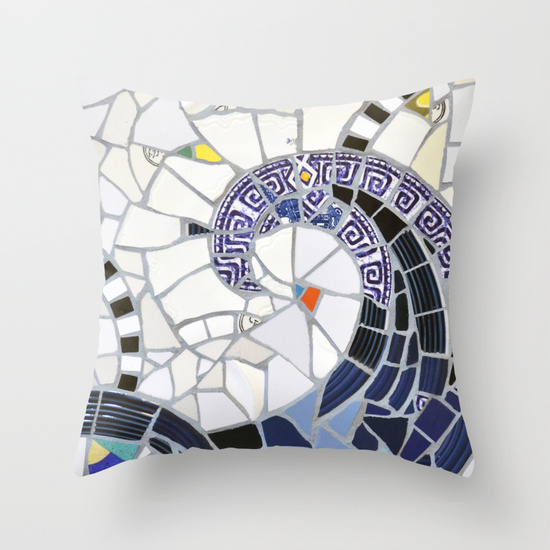 And then how about a Blue Fandango laptop cover?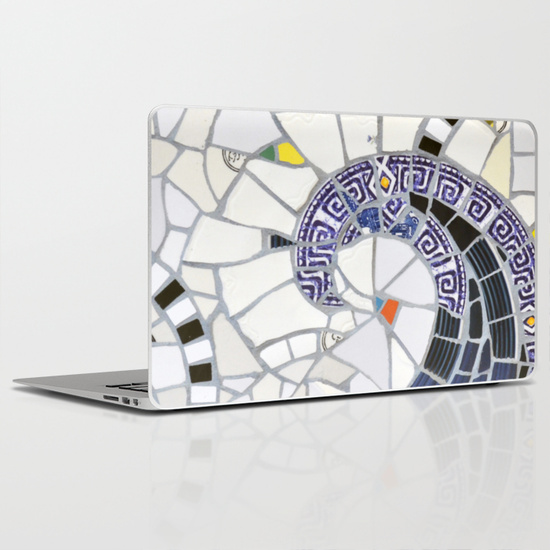 Which made us think of other mosaics like the tray with the Toucan colors that I posted about some time ago.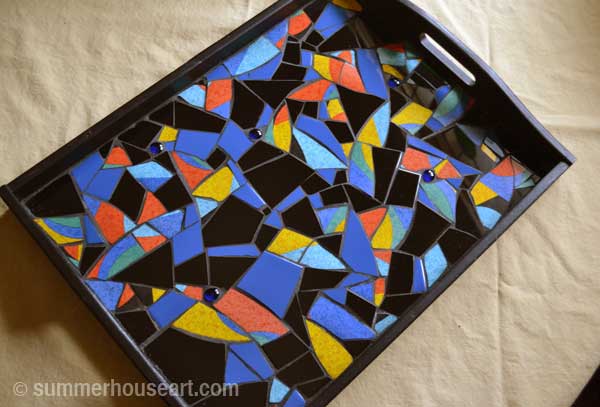 And we tried that as as shower curtain…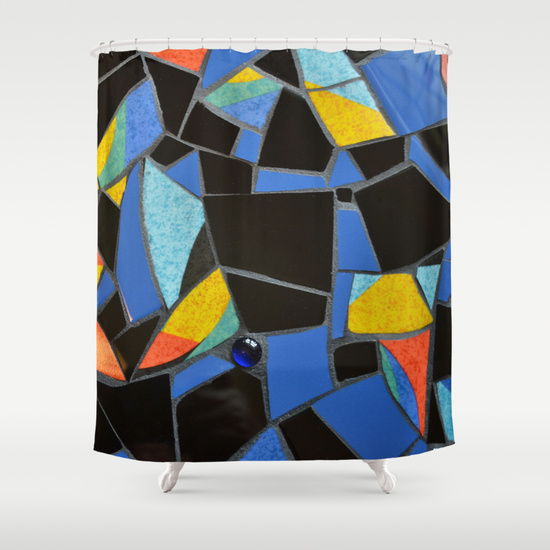 Then an Iphone case.  I actually like the way the glass marble ties in with the camera on the phone.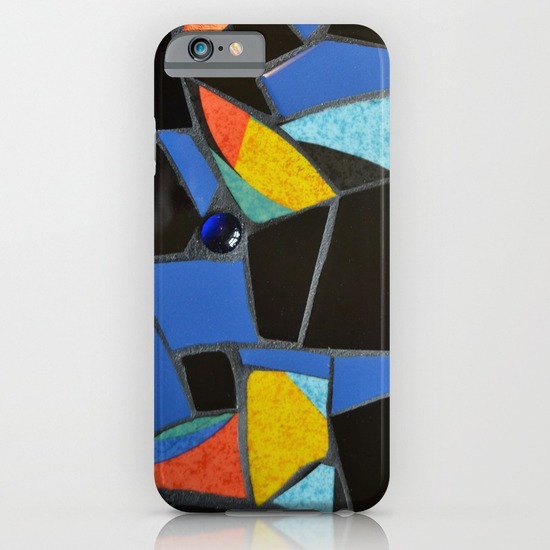 and thought, hey why not leggings?  You're never quite sure how a design will wrap around, but we were pleasantly surprised.   Look for all of our products that we've created on Society 6 at our Summerhouse Art shop there.