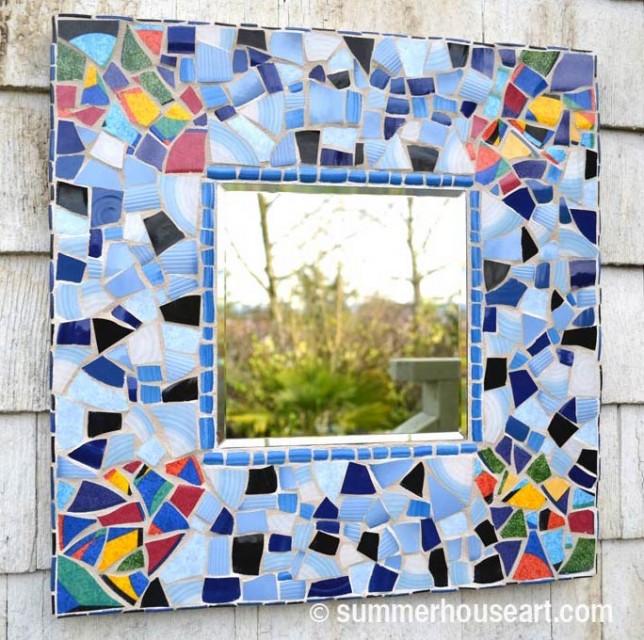 The first class in my mosaic classes is all about possibilities. First, I like to show students as many possibilities of what they can do with broken dishes as I can. I give them a tour of all my mosaics, then I show them lots of books of mosaics and for about 10 minutes I give them a taste of actually breaking dishes in my studio with my two wheel cutters. And then …. we go Shopping at Thrift stores for dishes to break! Everyone's favourite part!
Some students are overwhelmed with all the possibilities and some just get even more excited to start. Tanya was the latter. In fact, between the 1st class and the 2nd one, she made a couple of small mirrors on her own at home! For her project she chose to make a pretty good sized mirror, which was going to be bit of work. But Tanya, who has her own studio/gallery in the Yukon where she makes jewelry, is quite used to getting down to work. And that she did.
As you many have gathered, I teach Pique Assiette mosiacs, which is a type of mosaics made with broken dishes and I always encourage students, when we go shopping, to look for color and patterns they're really attracted to. I've always found that you tend to actually use those dishes, and may ignore the ones that you don't have quite the affinity for. Tanya chose a lot of blue dishes, in a variety of patterns and I threw in a little donation of one of my hoarded abstract plates to use too.
She had the mirror ready for grouting for the last class. This is us cleaning up the grout and glue from each piece of mosaic.  And yes, that is an old toothbrush I'm using, works really well for this task.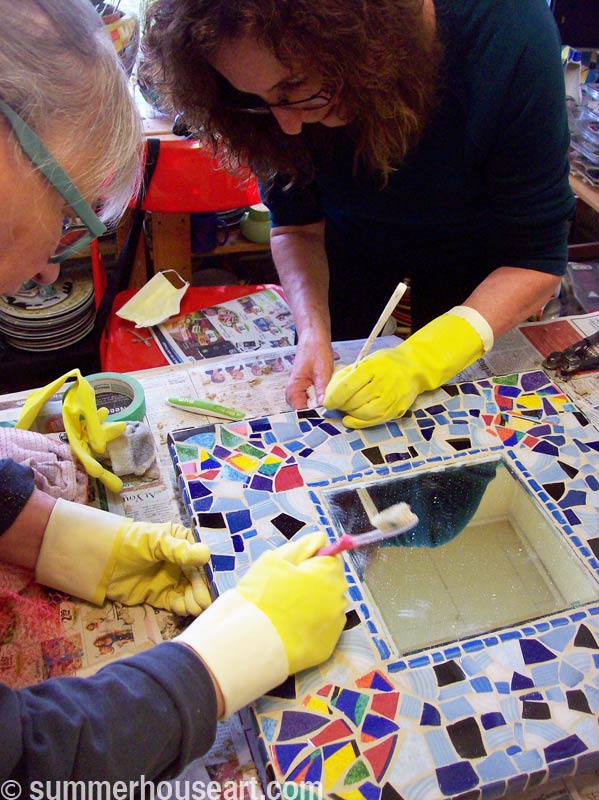 We'd chosen a grout that would set off every piece. A little comparison here to show the finishing touch the grout makes.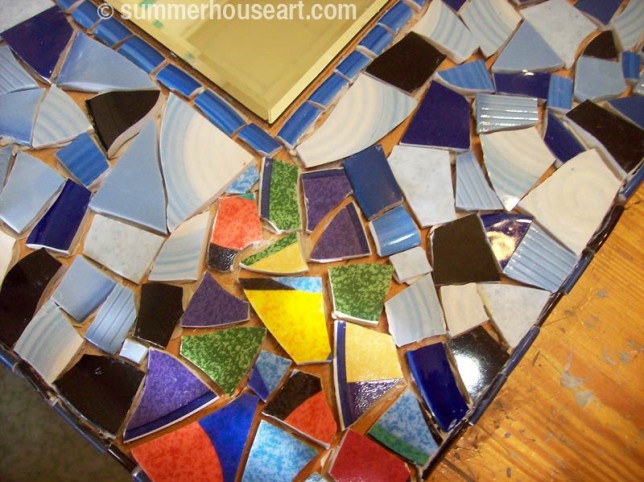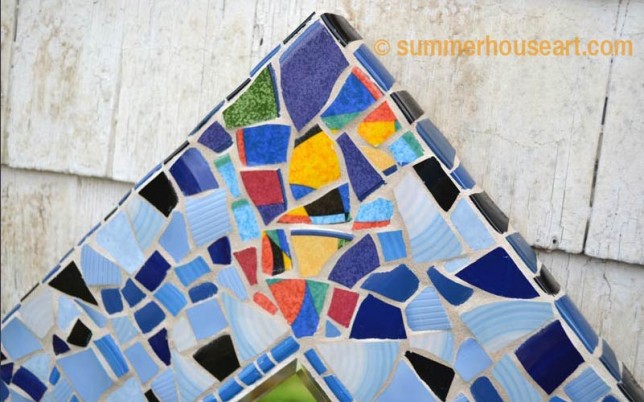 One of the things Tanya wanted was to create a mirror that could be hung either horizontally or vertically as a diamond. And for that we devised a pretty balanced design so that it would look great either way.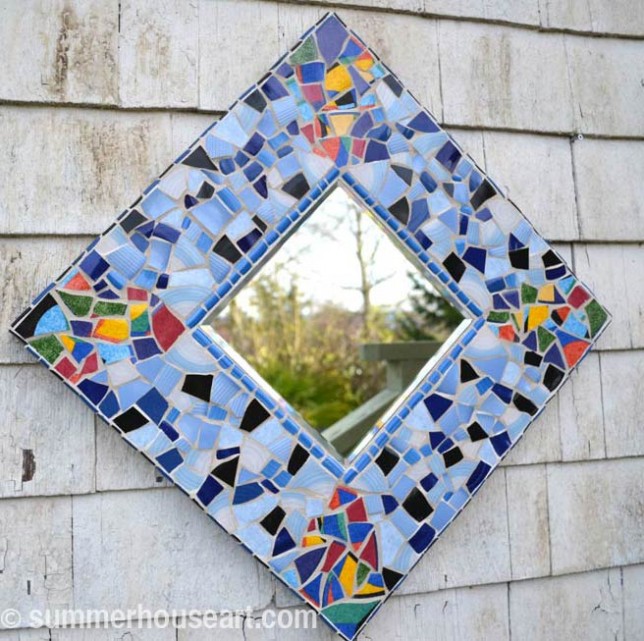 Tanya had a far reaching plan too. She wanted to offer more than jewelry in her gallery. When she posted her little mirrors and her finished class mirror on her Facebook, she was already getting orders for more! And no wonder!  I think she's a natural at mosaic.

She'll be heading back to the Yukon in the spring and has been busy finding more dishes to take back to her studio there to create more mosaics.  She creates some lovely jewelry too at her gallery/studio Motherlode Jewellery.