The other day I wrote about my abundant Christmas Music collection, almost all found used at garage sales and thrift stores. To me there is just no reason not to have it all when it comes to Christmas, especially when there is an abundance of everything available second hand. It's guilt free Christmas, it's recycled, it's green and hey it's fun.
Most of our ornaments and decor are recycled goodies. Every now and then I find some great things that I just can't wait to use, something in an old fashioned box, something just a little bit different. I just loved these little ball bobbles still in their original box with the little Santa and sleigh, so small and cute.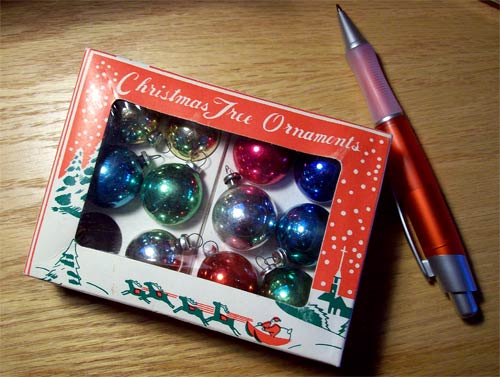 And I had just the right little tree in mind for them! Perfect!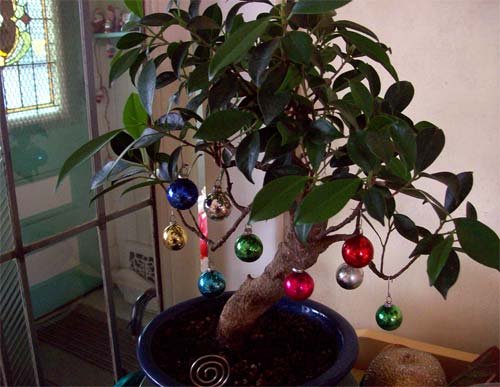 And then there were these wonderful drop ornaments, all in colors that I love, old and maybe collectible and definitely a bit "used".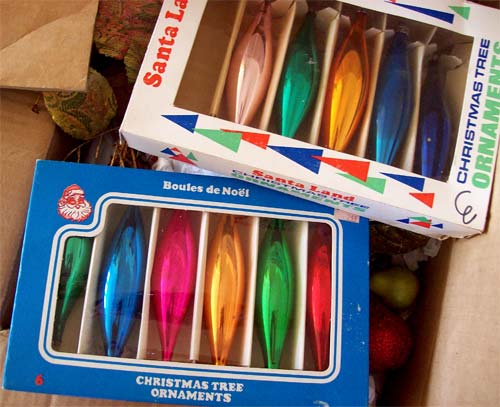 They fit right in with the old old ornaments from the 40's or 50's that were passed on to us from Will's parents years ago.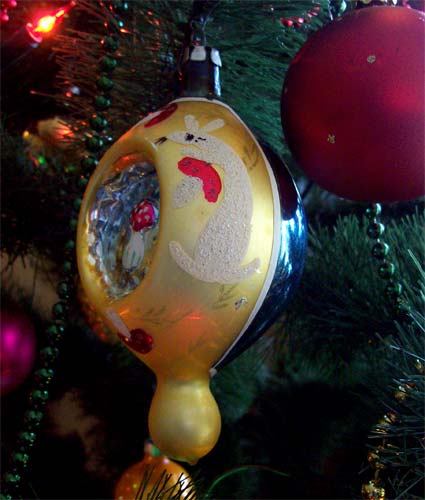 You can just see on the left one of the ornaments that Will and I adorned with gold leaf and gold paint years ago.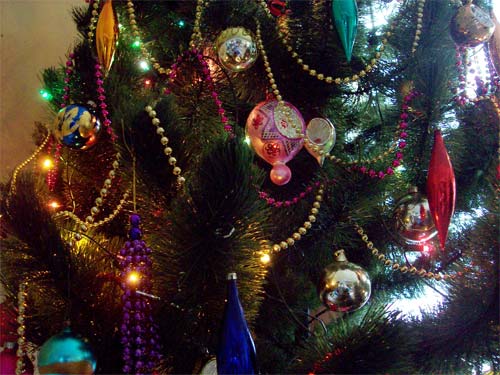 But all is not used. I do make exceptions to the recycled/used rule. And, as you may have surmised, I don't like rules much anyway. Last year I found these wonderful ornaments at a sale in January. The colors were perfect with my big orange globe ornament with the glitter circles that I found at a garage sale one summer. It all looks great on the garland (yup it's used too).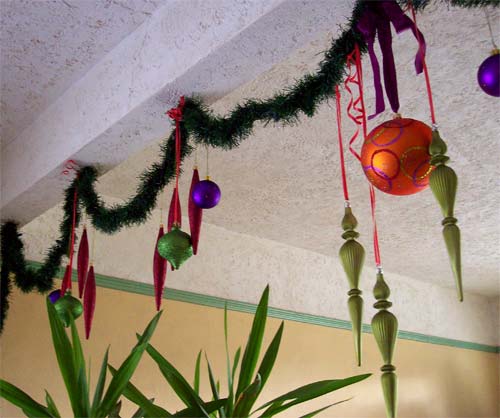 Will took one of the green glitter balls and strung it on a curly red ribbon from our paper umbrella light shade. I like it so much I think I just might leave it there after Christmas.