Ok, I admit it.  I bought a garden gnome at a garage sale last summer.  Will shook his head, he could not believe I actually paid for it and brought it home.  It was, I must also admit, really awful.  Made out of resin which had cracked, the paint job on it was an attempt to repair a fading mess.  It was dirty and covered in pine needles.  And then it sat on our deck all winter because, although I meant to repaint, it I hadn't decided quite how….yet.    Until today, when it all clicked, out of the blue or pink as you can see.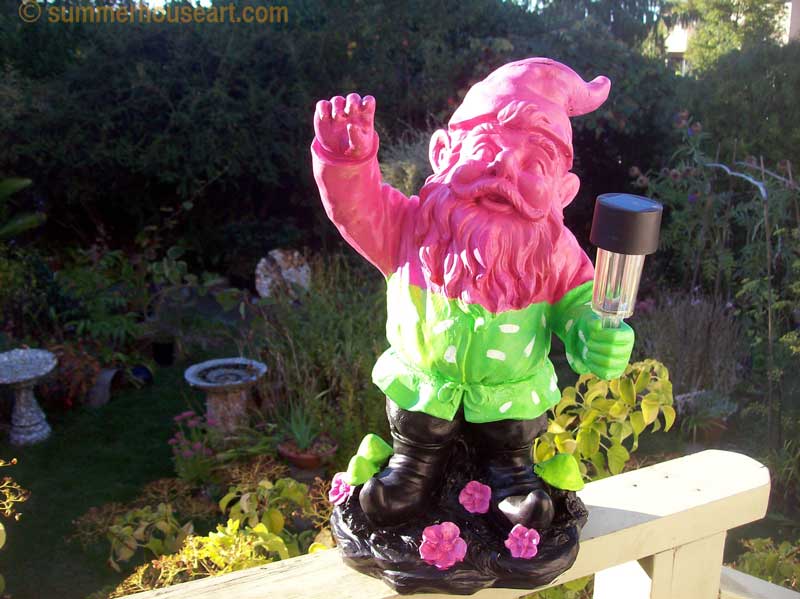 OK, I also admit that this inspired paint job was not without a bit of inspiration from another artist.    One in Italy, of all places, with a web site called The Good Machinery,  that I happened to see and of course, Pin, on Pinterest.  And what this artist did with little plastic toys was, I thought, pure genius.   Well I thought so…..
So here it is,  my garden gnome, inspired by,  but after all, totally reinvented and refurbished by me.  And it was fun too.  He did need something to hold and in another inspired moment, I fitted him with a solar garden light.  I think he's going to fit right in.