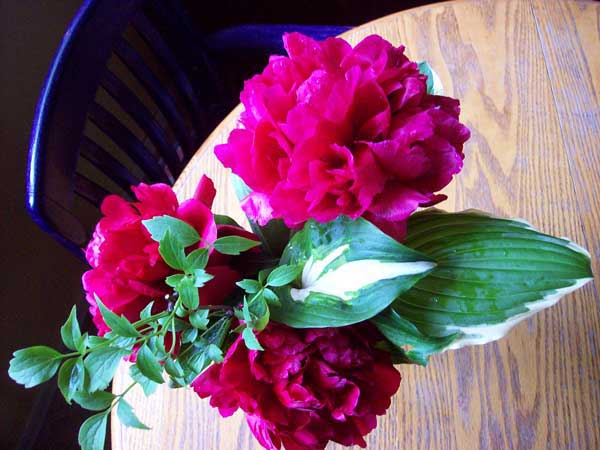 People born in Victoria often complain about rain. I must have heard at least three times some one wondering aloud if summer is already over and all because of one day of coolness and rain. I never let rain get to me, in fact I love the smell of rain. I say stop all that whinging as the Brits put it. Go out in the garden when it's still wet with rain and find all the flowers you can and pop them into a vase. That's exactly what I did. And look at the lovelies I found!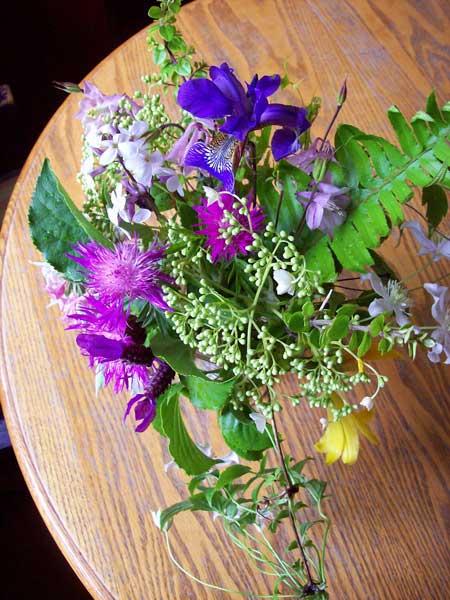 Saturday was not wasted, we were up early and off ASAP, water bottles, camera, thermos of tea packed into the car and a list of garage sales to find written on the back of a recycled envelope.
Cruising through James Bay on the way to sale, I saw this lovely house and garden. On the way to the next sale we stopped to admire and photograph it. The bonus was the patient little gray cat on the doorstep. Note the collection of Balls in the window. That's what had really caught my eye. At the last sale of the day I found a lovely blue and white porcelain ball which may be the start of a new collection inspired by this one.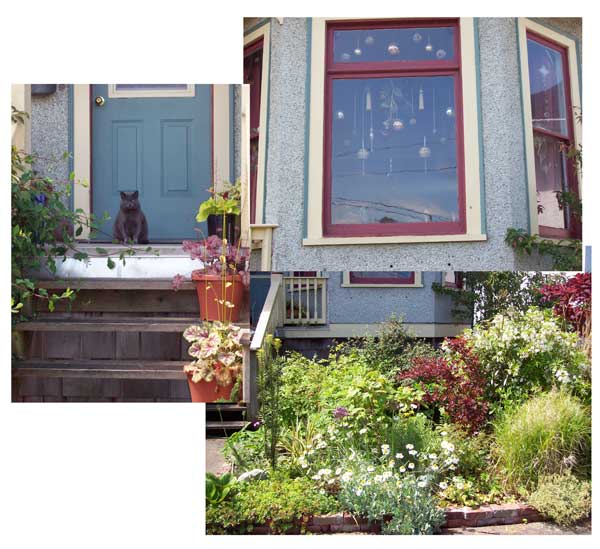 All in all, this Saturday was a great garage sale day. Lots of good loot! Here are the highlights. This gorgeous chair that I snapped up as soon as I spied it across a lawn. $5! Plus another bamboo blind for the green house, the aforementioned porcelain ball, and a trivet in aluminum which will be added to another collection I started last summer that graces the wall above the post box. I must admit the pineapple is my favourite though.