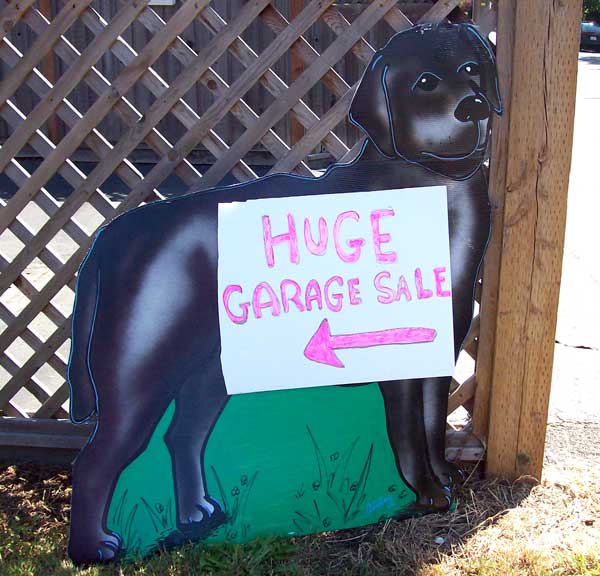 Last Saturday, unlike my last entry, was the most perfect summer day ever, sunny, warm and just generally full of promise. A good day for garage sailing.
I always have this little superstition that you must find something at the first sale or it won't be a good day. OK I made up that superstition myself but it often proves true. Garage sailing, as I'm fond of saying is a lot like fishing, sometimes you catch something, and sometimes no luck at all. If we don't find much I just pocket that weeks garage sale allotment and save it for the next week. The first stop yielded three big pots of plants for the garden at $1 a pot! Now that's a good start. And we were off to find even more good loot.
And speaking of fishing we found these colorful lures, which will make a nice present for Eric and Scarlette, the avid fishers of the family. Personally, I just like the colors.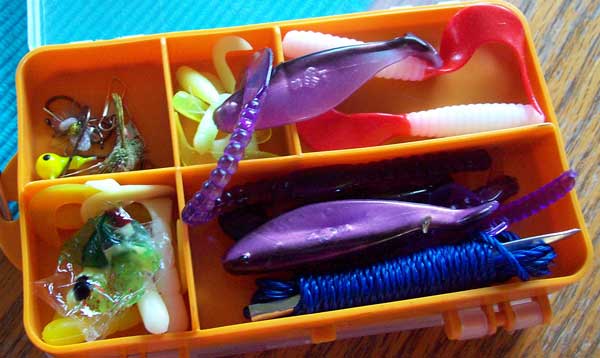 How do you like the Garage Sale sign at the top of today's post? Oddly enough this sign was for a garage sale to raise funds for a group that rescues street cats. Anything to do with cats is something I'll support and I found a lovely Cat bag and a book of Cats in Art cards. That'll make a lovely gift for some cat lover don't you think?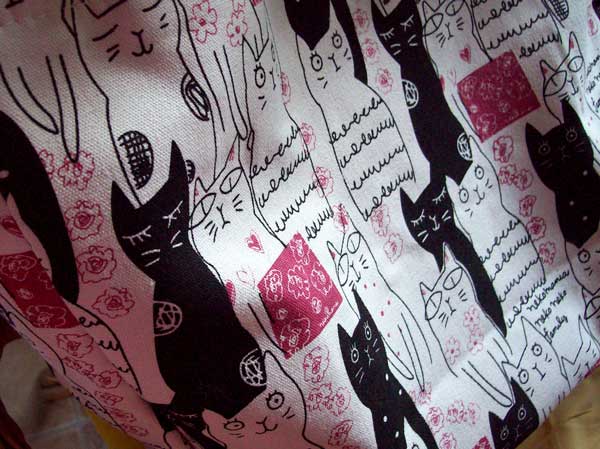 We found a garage sale given by a fellow who claimed that he "used to go garage sale-ing". How is it possible to be a former garage sailor? I can't imagine stopping. It's hard enough to wait for spring and the season for it.
Like a true bargain hunter he had picked up these wooden rings from a friend who was closing up a shop. No idea what they were for… we all guessed for macramé. But they were so lovely that I had to take a couple of photos.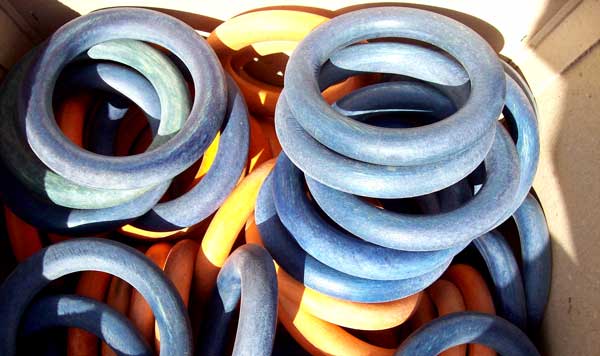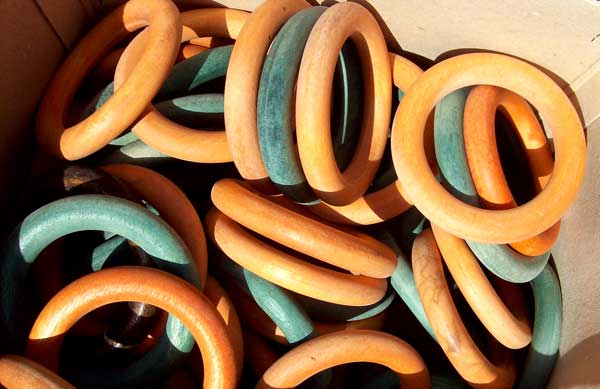 And also a pic of this ornament, which I suppose is supposed to be a Sword Fish. But just a pic, didn't buy it. I've been trying to leave something for others, you know.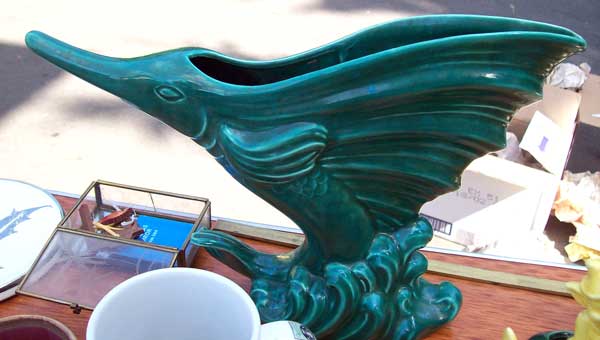 Then as we drove on to James Bay by way of the Harbour we spied sitting moored a HUGE three masted tall ship. So of course, we had to go and check it out. Turns out it was a Russian Training ship in port just for a few days. They were giving free tours to anyone who wanted to check it out. It was called the Pallada. I've left the cars in the photo just so you can get an idea of the size of this ship.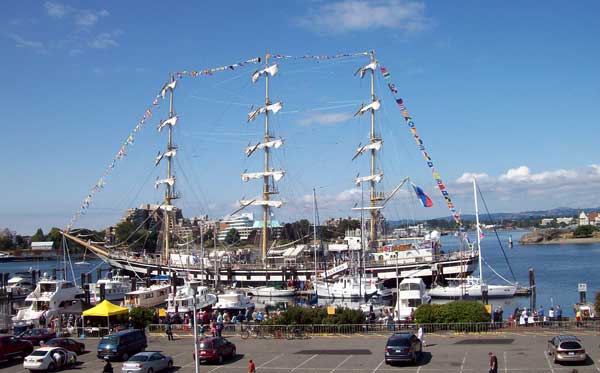 In James Bay we found a few more treasures. This little arrangement of garage sale loot shows the vintage colored dominoes I found. We played Dominoes later that night and I must admit Bill won 4 times in a row. A rematch is imminent. Plus I found a glass cream and sugar set, which reminded me of my childhood for some reason. The birds were from the same sale as the dolphin pictured earlier and may feature someday in a mosaic. The cat card is from the book of Cats in Art cards found earlier. This is my fave card in the bunch.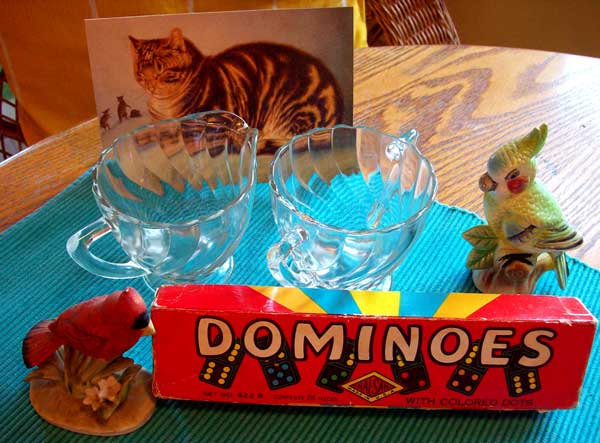 Also found these cement pillars which will end up mosaic-ed soon, I hope and become rather nice plant pot stands.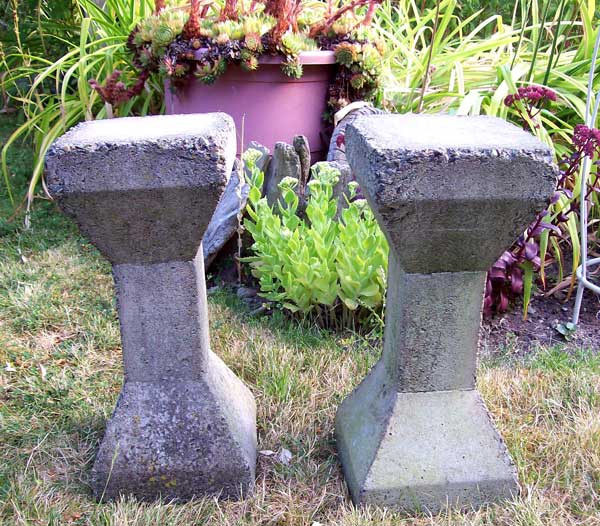 To get an idea, here's what happened to a chimney we did years ago.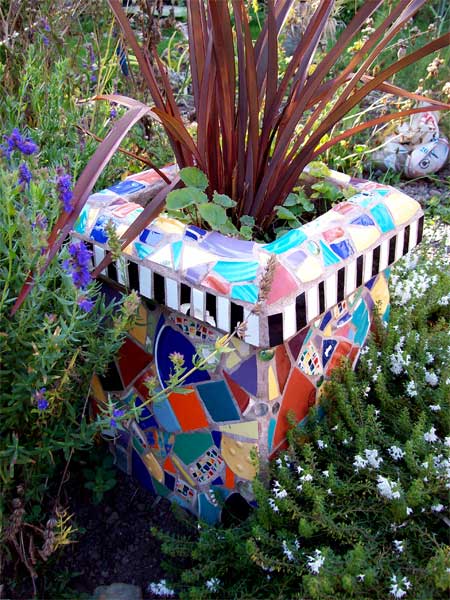 And yet another little arrangement of treasures. The bedside table will I think get redone and painted, but I'll leave the drawer which has the greatest texture. We had to snap up these vintage lamps and clock too. Bill is planning to rewire the clock. He loves these old clocks and this one has a most lovely shape.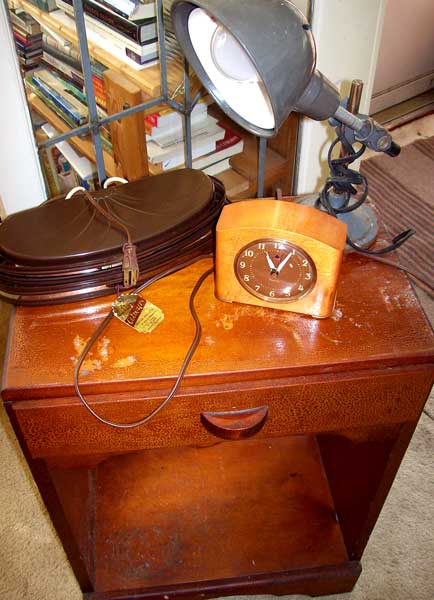 In Fairfield, I had to snap these colorful buckets of flowers. This store has always been here, a spot I always slowed down to enjoy when walking home years ago when we lived in this area .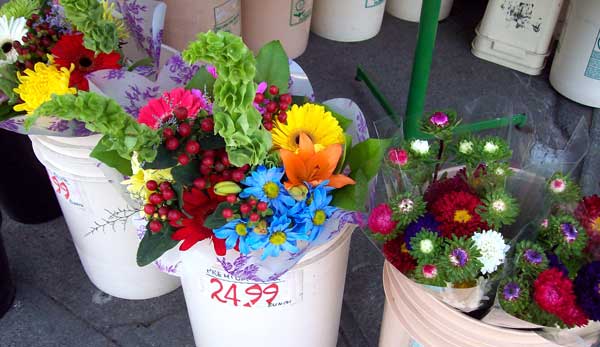 But now, for the best, which I have saved for last. For those of you who already know of Paxton Chadwick, this won't be a surprise. You may enjoy reading a bit more about him, since not only was he a very talented illustrator but oddly enough a Communist in England. What I found out about him could only be found on Communist or Labour blogs.  I'd never heard of him before, but when I found this little beat up book illustrated by him I was enchanted. They have the look of printmaking to them, almost wood block. The detail is fantastic and the colors, well, just enjoy. Now I'll have to find other books done by him for Penguin Books in England so many years ago. This book was published in 1952. So I leave you enjoy just a few of these fabulous illustrations. I did find a few more illustrations here on Google images. And all this enjoyment for only 50 cents!