This little night table is next in our series of upcycled furniture pieces. As we've gone on our Saturday garage sailing travels this summer we've found some lovely bits of furniture.
Bits that we are slowly and carefully applying our version of artistry to. This little night table started out as a rather plain black night table.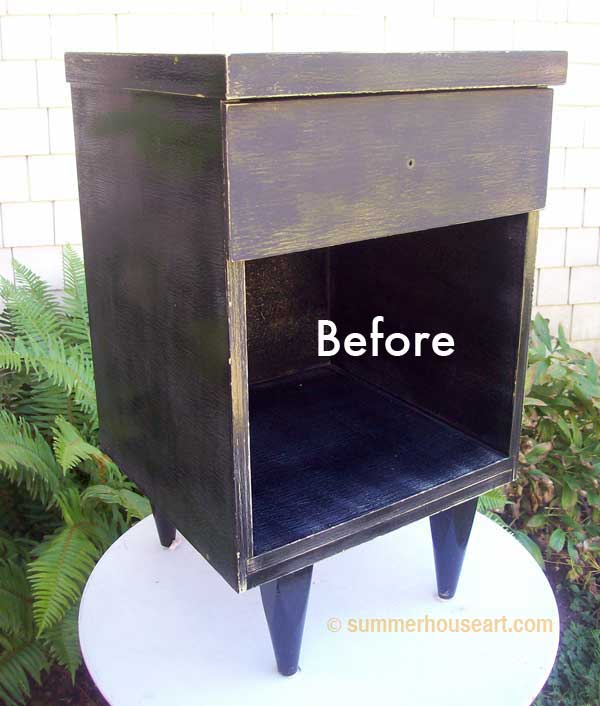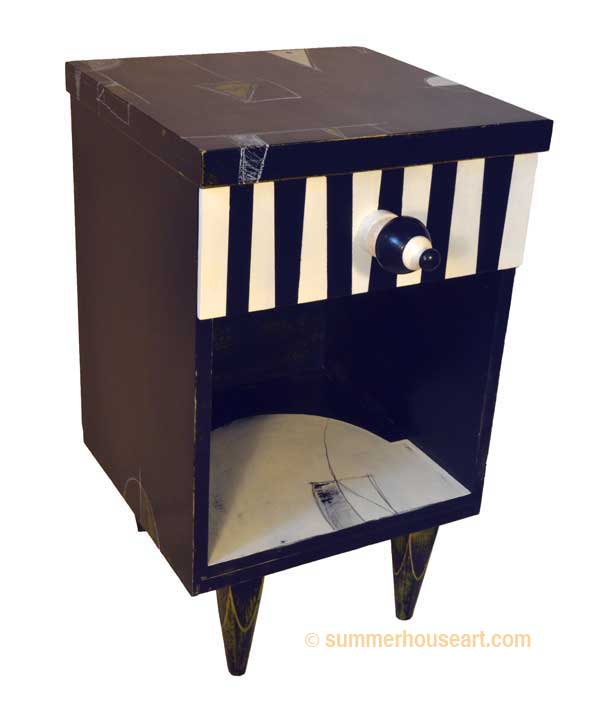 Will wandered around it for some time, waiting to find out what to do with it, or as he said, what the table told him it wanted. Finally, he decided that it wanted to be black and white. So the stripes on the drawer appeared.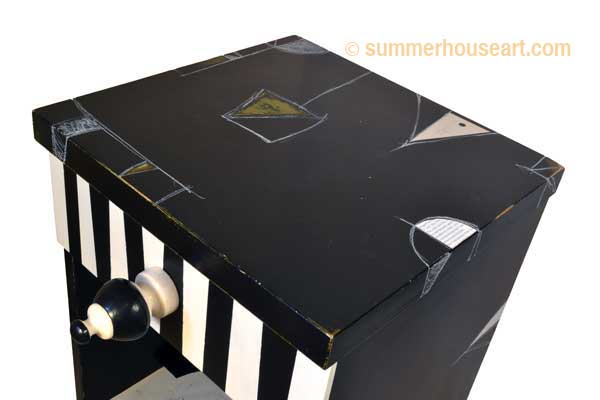 From that point on, it became a 3D painting. And not just on the drawer front as on the Green Night Table. The whole table became a painting where collaged bits appeared, and sanding down to the old colors to bring out it's history and a bit of texture too.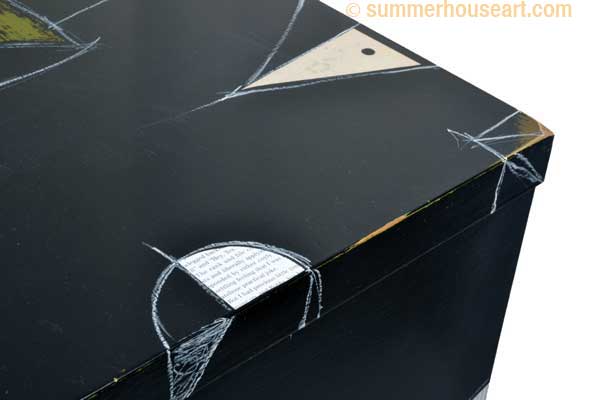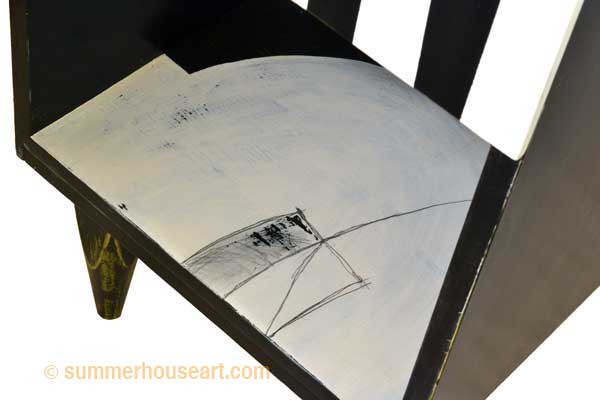 I rather like what sanding brought out in the legs, myself. The final flourish was the black and white drawer pull, oversized but with a definite sense of humour.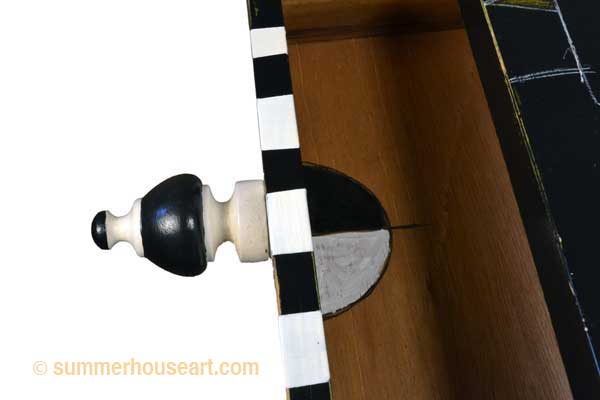 And yes, it does have a title, also after long deliberation. It's called "Night Flyer". Appropriate, don't you think, for a night table? This table, along with other art furniture we've made is now listed for sale on Diggit, a local online sales site.