I wish I had a "before" photo of this little magazine stand. Somehow, when I decided to start on it, taking photos was not on my mind. The table started out as a piece of furniture found at a garage sale, one of those projects people start, don't finish and want to get out site.
The sides that held the magazines were missing, the table itself was stripped, badly. And there it sat, sort of forlorn really, almost waiting for a new start. We talk these days about "rescue dogs", but that day I felt like I needed to rescue this little table. So I brought it home.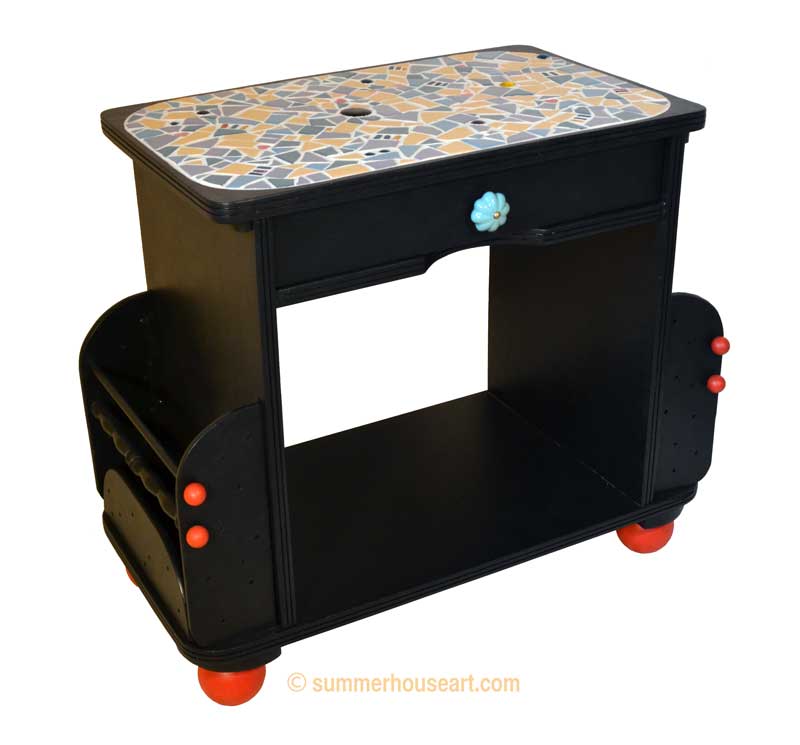 The first thing I decided it needed was a mosaic on the top. And luckily, Will made it so easy by routing out most of top to create an area to put mosaic in, so that it would be flush with the top. I chose happy colors for the mosaic.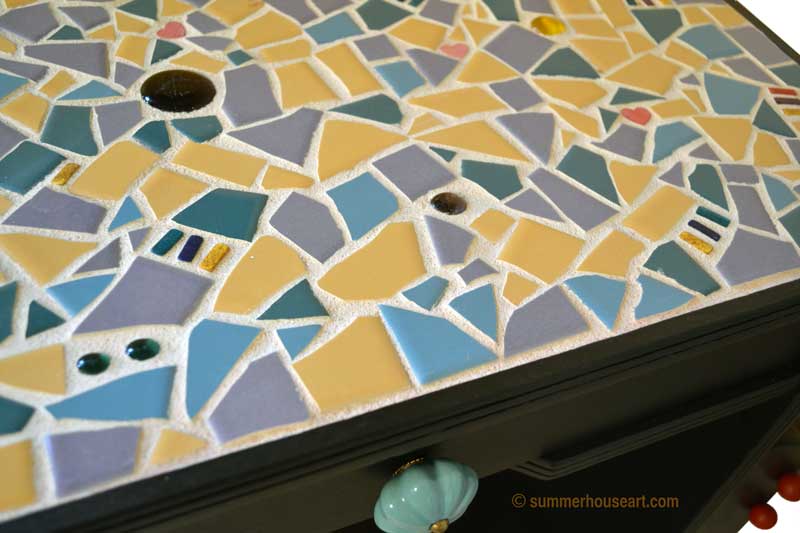 The next problem was to create new sides for holding the magazines. We looked up the styles, we pondered, we threw some ideas around, but none seemed to work. Then one day I just happened to notice an old wall display shelf, one of those odd ones with little turned spindles between the shelves and we basically cut in half and created two whole new sides for the little table.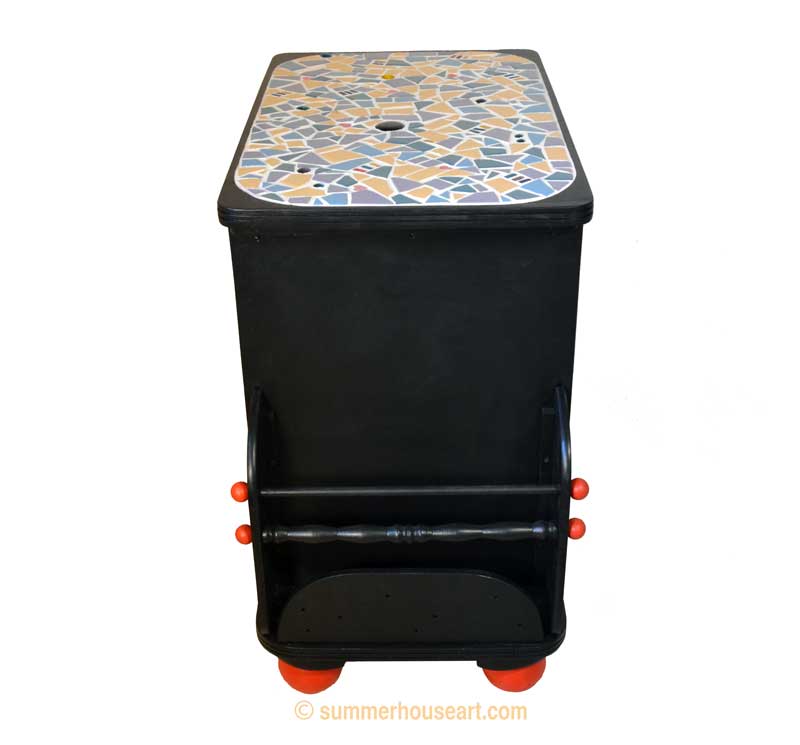 In fact the holes that the spindles went through originally, were added to, to become a design element of circles which we carried on with the round wooden feet, made from wooden balls found at a lumber store.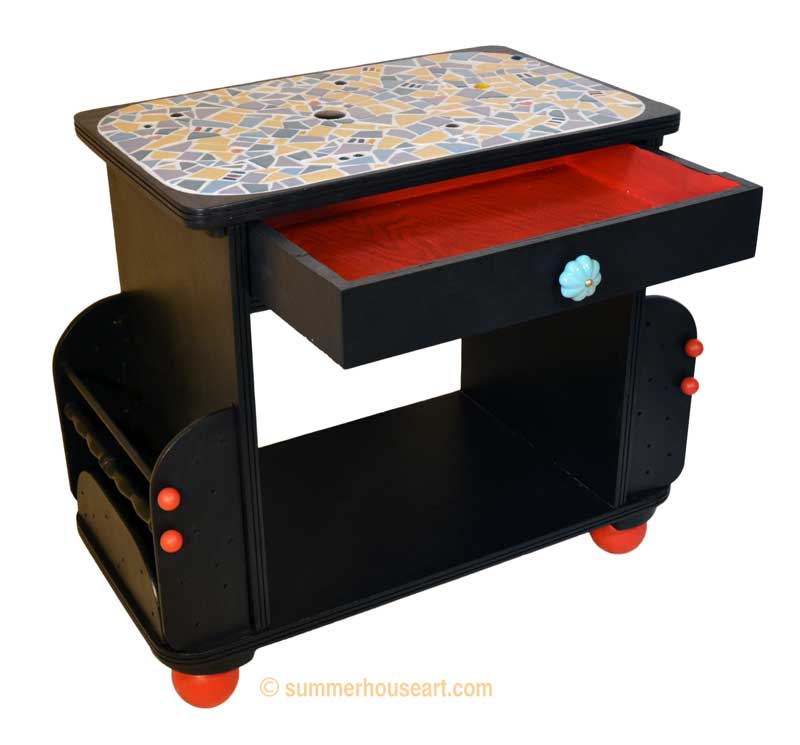 Then it was just a matter of choosing colors. Black with punchy little red round feet just struck me as the answer. Which led to the little red balls on the ends of the new spindles to carry on the theme.
All in all, it has been rescued, reborn and re-created. It looks so much happier than that forlorn little table in the driveway. It almost needs a name. Will says, "How about CoCo? That's sort of a round and happy name." So CoCo it is. Now that it's been rescued, it really needs a new home. It's now on our new shop on Diggit.