I found this quote the other day in my internet wanderings and immediately copied it and attached it to my studio door. A little reminder to find some time, no let me rephrase that, make some time to let inspiration find me working. My time is so precious, there is just not enough of it and sometimes I feel like I squander it. Oh, I really do need, somehow, to find a way to do it all, all the things I need and want to do.
Right now I've got all my bits of ocean tumbled pottery spread out on what little space is left on my studio work table. I'm creating a new mosaic with them.  The first mirror I made with them is in a previous post, The Beach Shard Pottery Experiment.   The plants are crowding out the work space because I had to move them to the table, so I could put the starter seeds in the window instead, but that's another story and another place I've spent my time.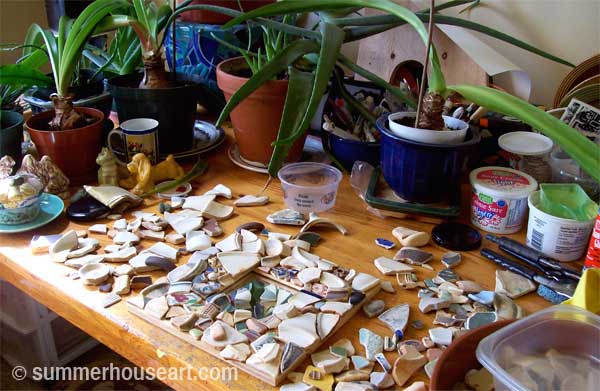 But I have made some time, put some music on and started to move the bits around to find the right composition. At first, I looked for the odd bits with pattern on them and made them the focus.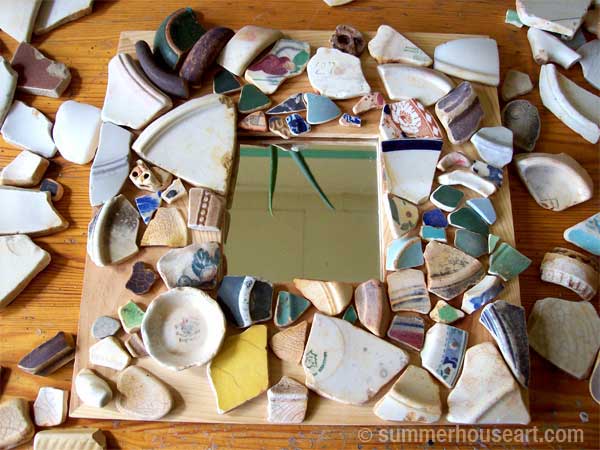 Later I realized that I was enjoying the off white bits, the bits that had curves of the plate rims on them and started to see that I could use them as the focus and create an interesting surface with those.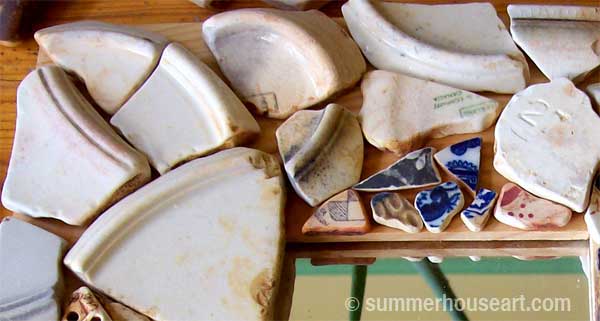 I'm trying to create a sense of movement with these curves.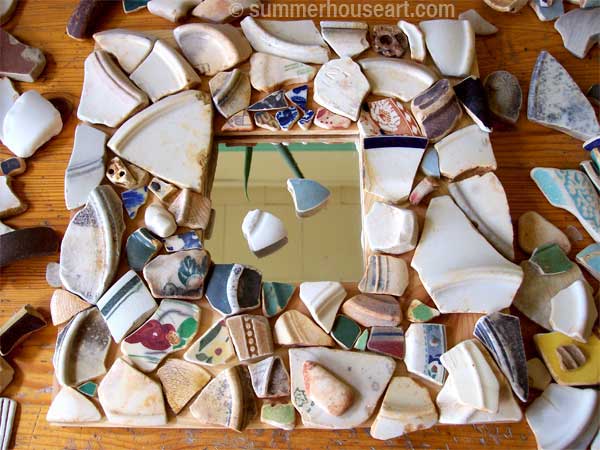 So there it is, that's as far as I got. Only a little time and then I went off to help with Easter dinner and make a Rhubarb Cobbler with fresh spring rhubarb from the garden. Delicious, by the way. My mosaic will have to wait for me, but I will get back to it, now that inspiration has found me working.
If you find mosaics intriguing I hope you'll spend a little time yourself on my posts about my pique assiette mosaics.