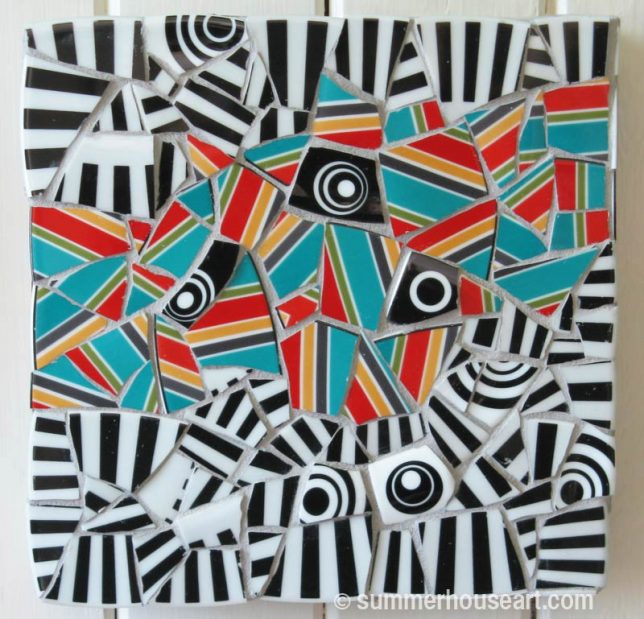 I do have sort of a weakness for the black and white stripes. I like to add just touch of stripes here and there, in a lot of artworks. They just jazz up a pattern or surface.  We make a type of mosaic called Pique Assiette, made with broken dishes. So you can imagine how excited I got on spying a whole stack of dishes with black and white stripes in the thrift store. But, believe it or not, I actually left them behind, on the shelf, when on a dish buying trip with mosaic students.
In the end, of course, I just couldn't resist. I did get exceptionally lucky when I went back on the seniors discount day and found them still there and promptly snapped them up and also got 30% off! Always nice to get a discount, you know.
So now I had this huge stash of black and white stripes to work with. It occurred to me that instead of using them for just an accent here and there, that I could go mad and also have some fun experimenting with using way too many black and white stripes, just to see what would happen…. especially with a few other dishes to take it right over the top! That's me, just an artistic rebel, ha, ha.
I'd started with just the stripes, the black and white with a "river" of colorful stripes and it just needed something. Which was when I noticed I did just happen to have a few of these bits of cups with black and white bulls eye on them.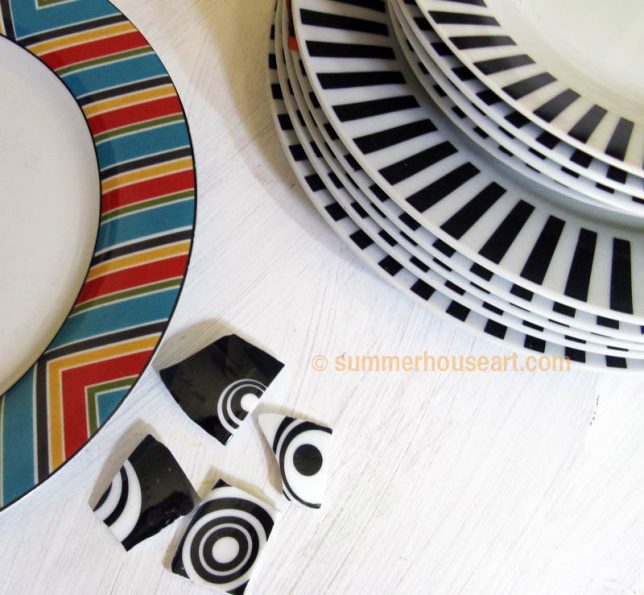 Finally, almost done with the tedious breaking, gluing and fitting. You'll have to excuse the glue everywhere.  There's just no way to avoid that messy gluey stage.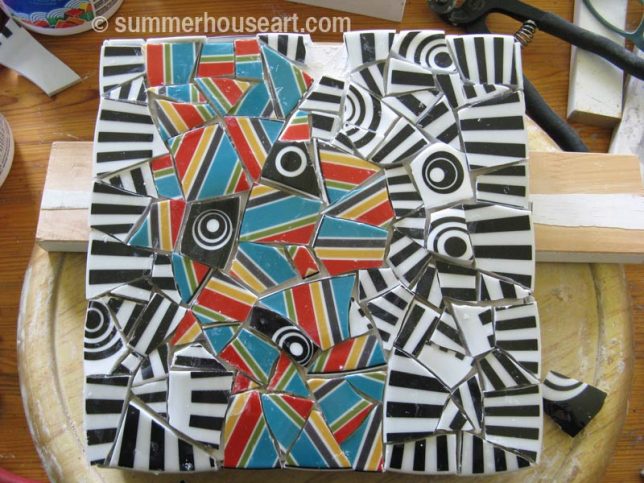 And now a new decision to make.  What color grout?  And here Will came to the rescue, by Photoshopping a few choices.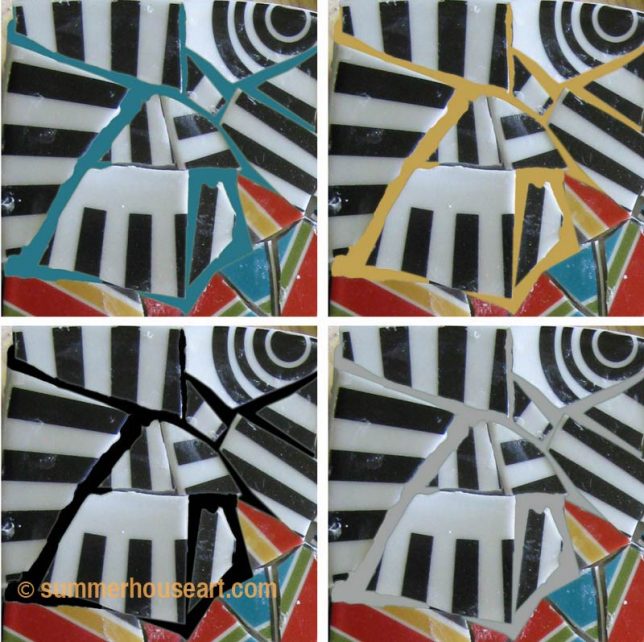 Since I was already over the top, I did consider really colorful grout. Then black too, but I decided that the uneven black paired with the very straight black on the dishes just wouldn't work. In the end, I came to the conclusion that the pale grey set off all the pieces and that I really couldn't/shouldn't push the composition any more than I already had.

Here it is again, Finished!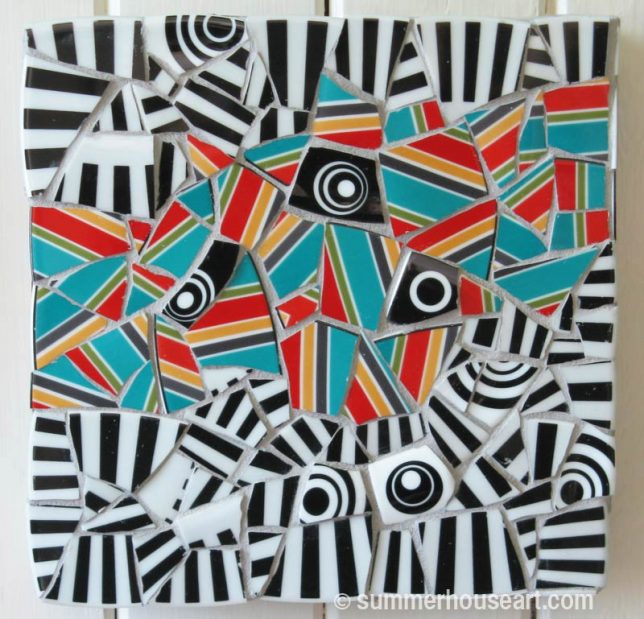 And a side view too.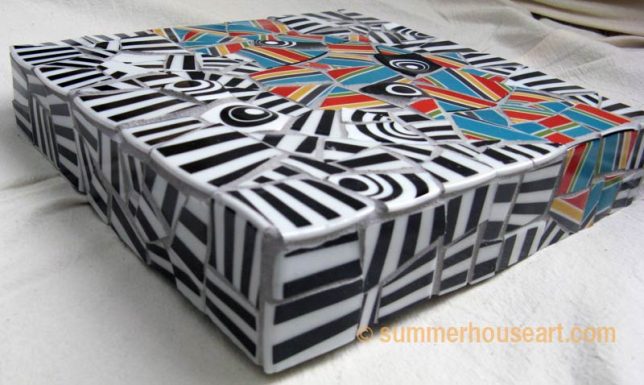 I'm quite happy with it, oddly. I know it's over the top, too much pattern, eye popping, on the verge of looking like camouflage, but it has a nice sense of fun to it. The size, by the way, is 8 in x 8 in.  Still haven't come up with a title….
Oh, Will just came up with a perfect title….."One, Two, Many"
(BTW if you'd like to comment, and we do like comments, please just click on the title to bring up the post with a spot for comments at the bottom.)
Save
Save
Save
Save
Save
Save
Save
Save
Save
Save
Save
Save