We are all about recycling, and living the recycling lifestyle has also given us an abundant lifestyle especially at Christmas. And especially where collecting Santas is concerned.  What started as a little collection to add some color on the sideboard at Christmas grew to over 100 Santa ornaments in no time.  How do you create such an abundant display of Santas?  Well, it's almost all secondhand thrift shop finds and a few are gifts from friends who knew I'd been collecting.  In the spirit of Christmas and the spirit of recycling I've decided to recycle some of my old posts about Christmas.  Three years ago I spent some time for every day for the 25 Days before Christmas making up little vignettes of my huge Santa ornament collection.  Today, to make it much easier to view, I've decided to replace and recyle those posts and put all the collection on one post. Starting with my  fave Grumpy Santas and ending with my other faves, the Gumby Santas.  Enjoy….
Introducing my faves, The Grouchy Santas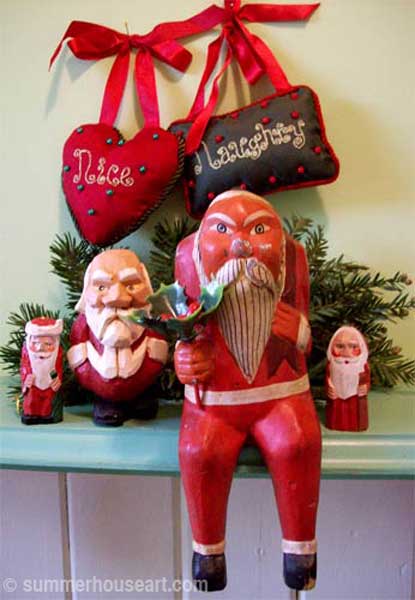 The Globe and Moon Santas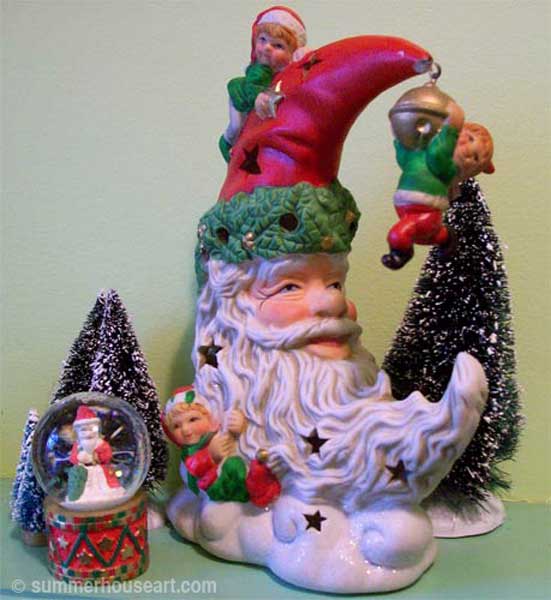 The Wine Taster Santa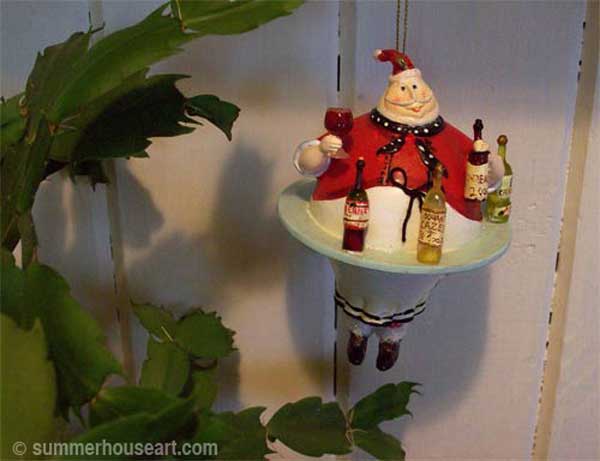 Collector Santas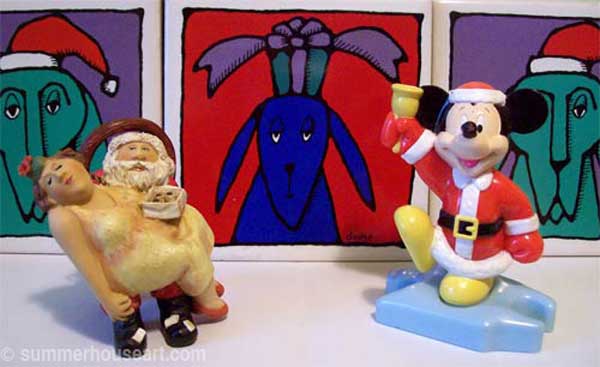 Candle light Santas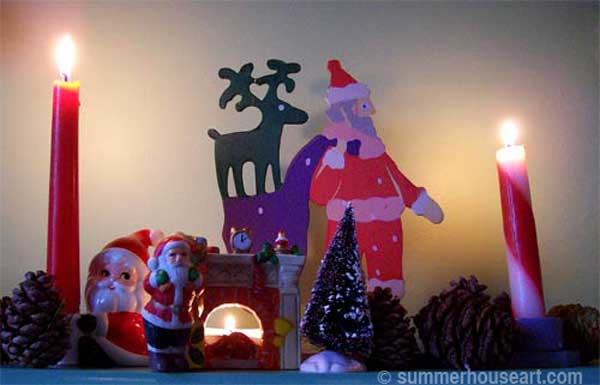 Skinny Legged Santas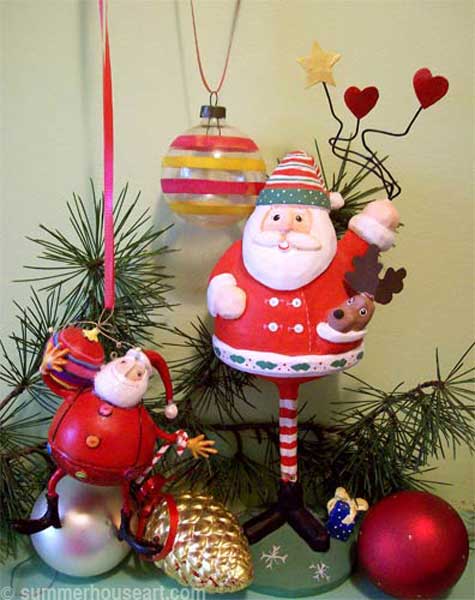 Odd Santas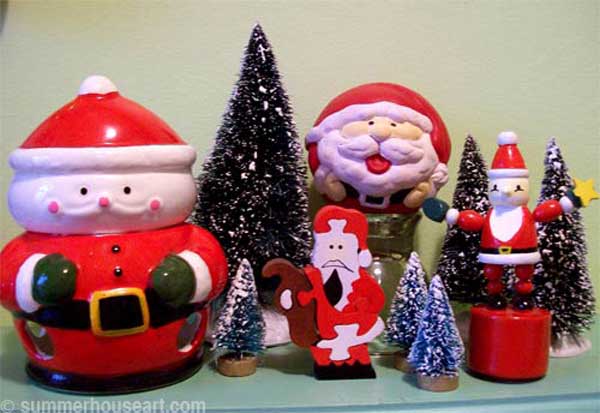 Santas from around the World posed on an Atlas of course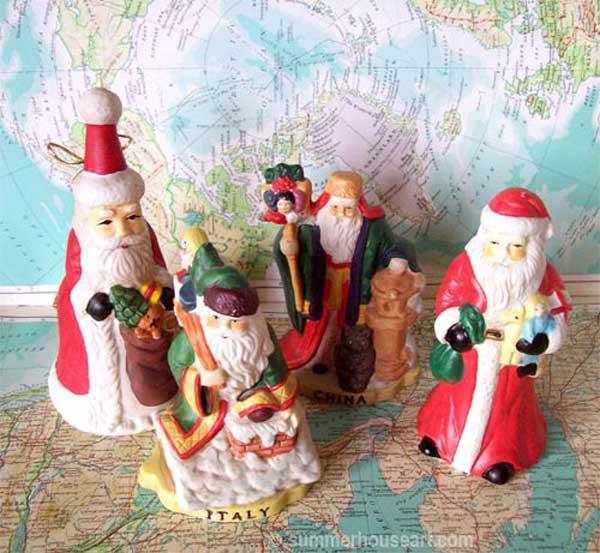 Tropical Santas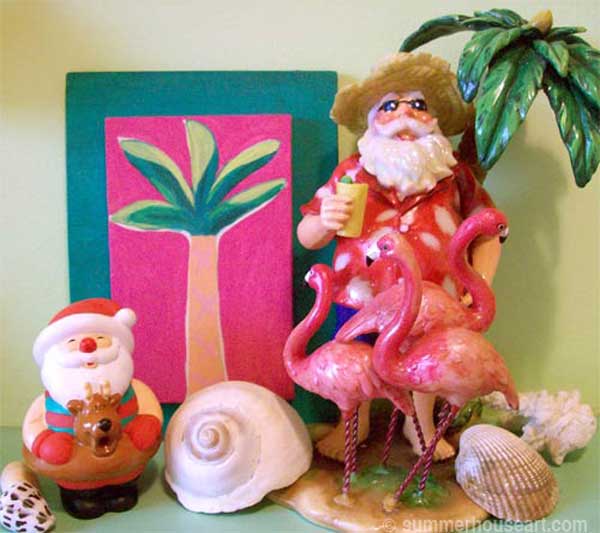 Santas Waving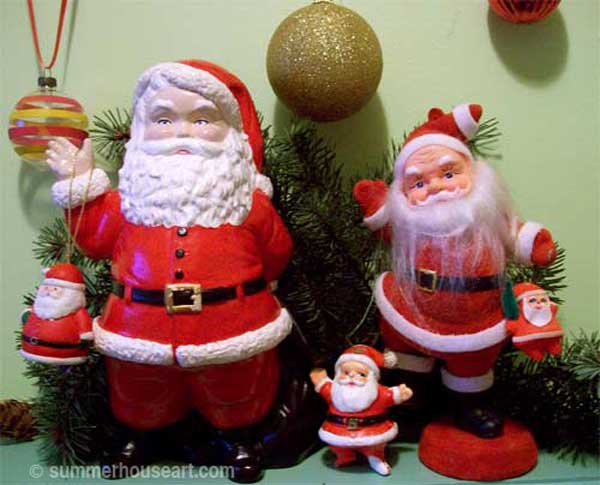 Tiny Santas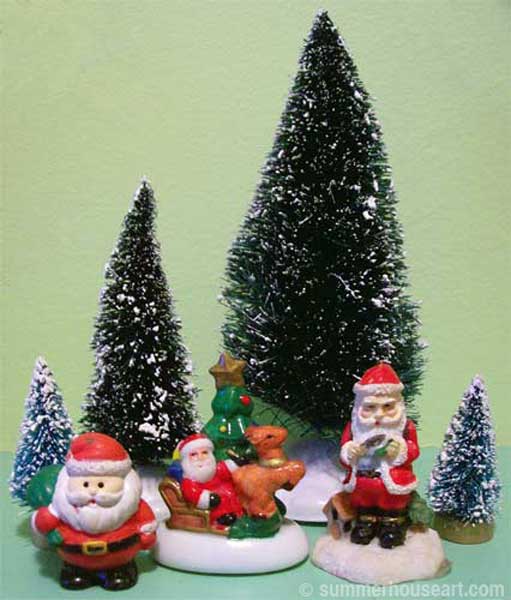 Softy Santas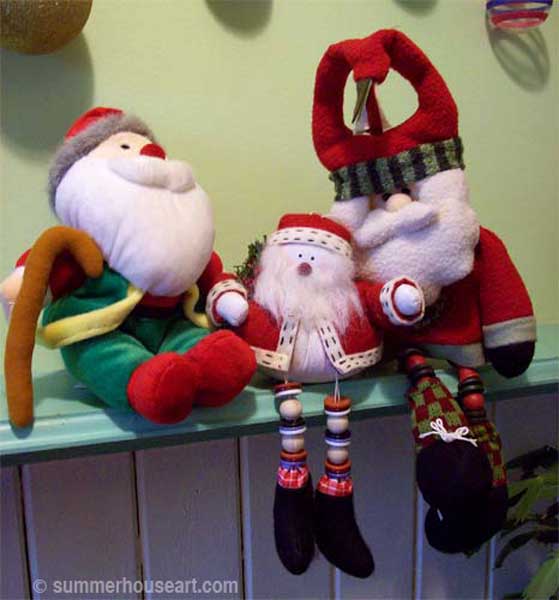 Scary looking Santas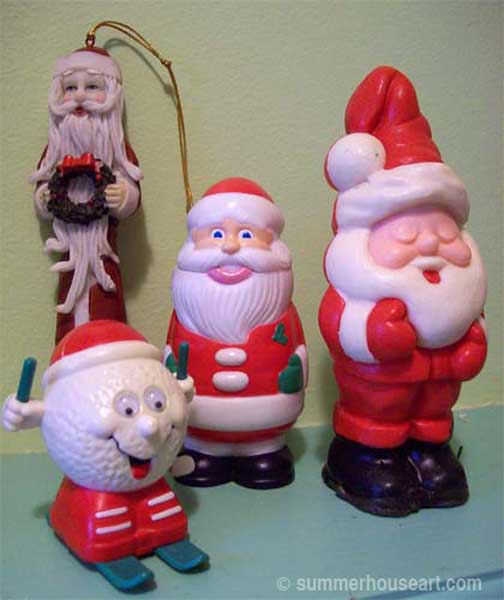 Salt and Pepper Santas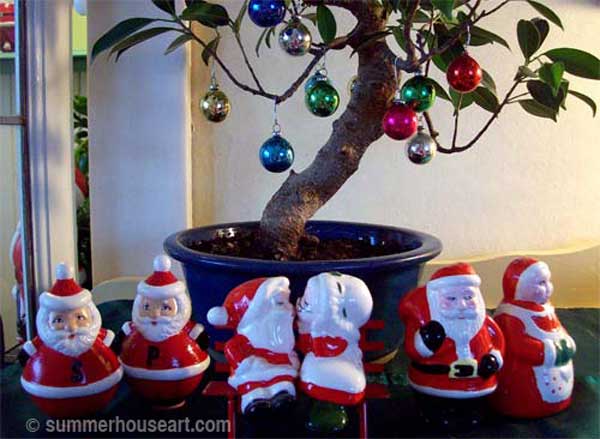 Night Santa all lit up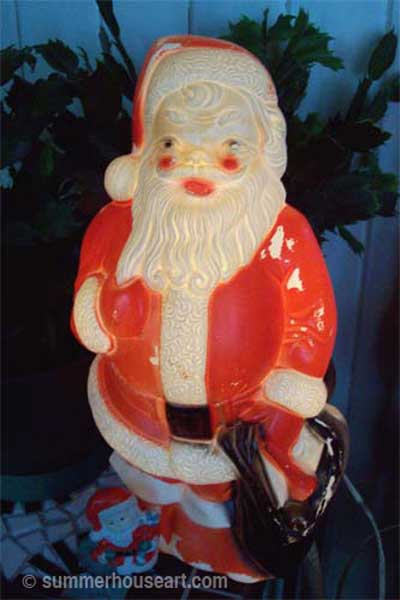 Santa in an Evergreen Sleigh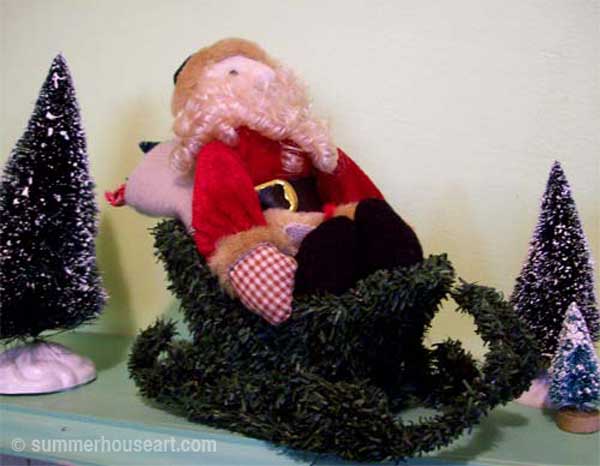 Santa in a Chili Pepper Sleigh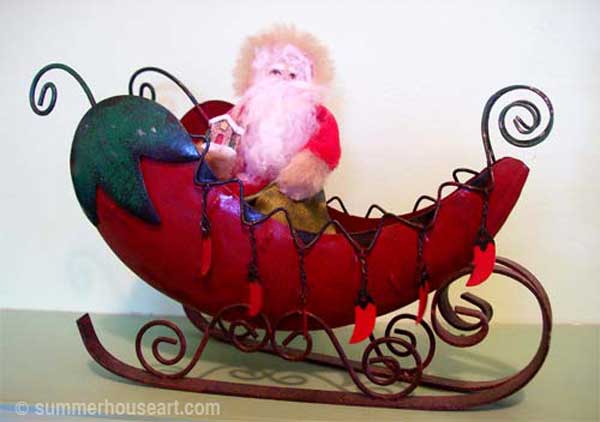 Big Thoughtful Santa and Two rather Surprised Santas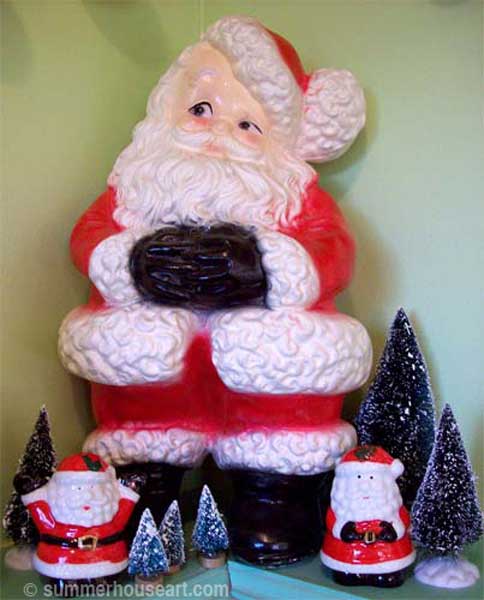 More Santas in Sleighs and a handsome Reindeer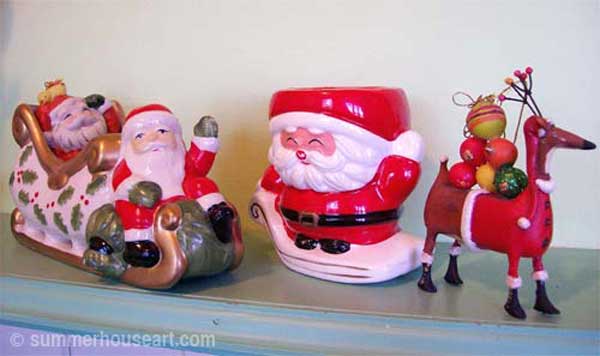 Santa on a Sledge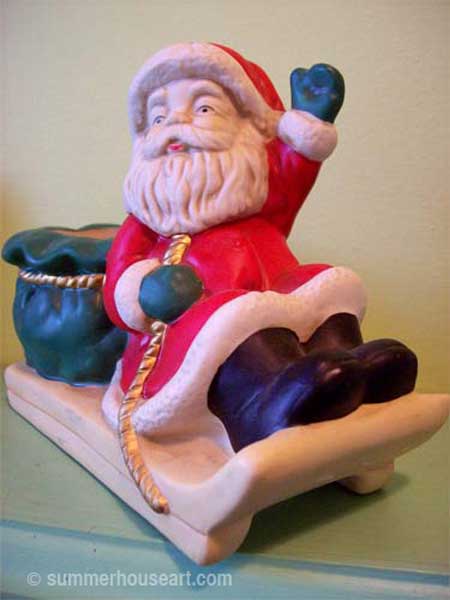 Racing Santa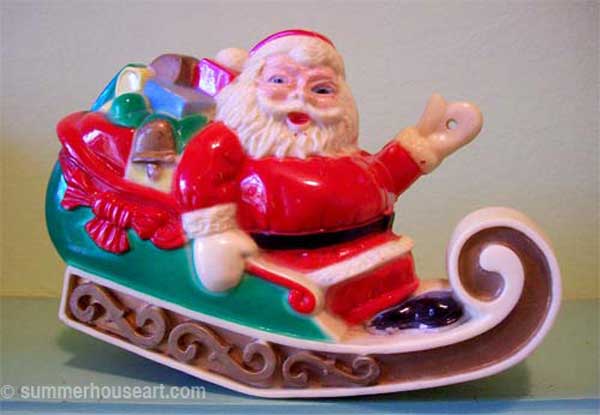 Santas thinking of Tropical nights
Santas bringing, what else, gifts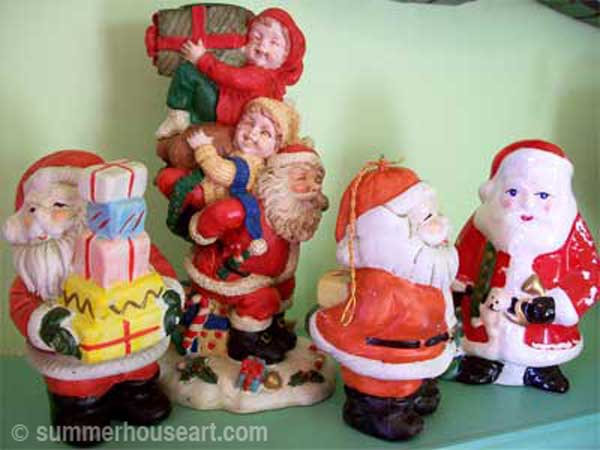 Troubadour Santas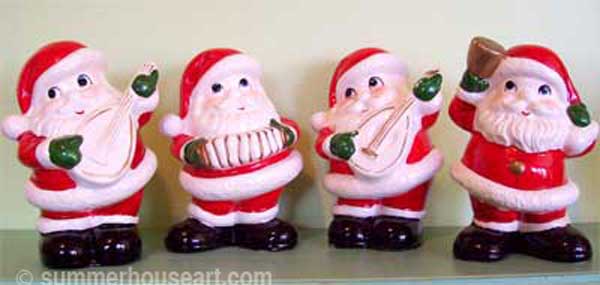 And ending with my all time faves, Gumby Santas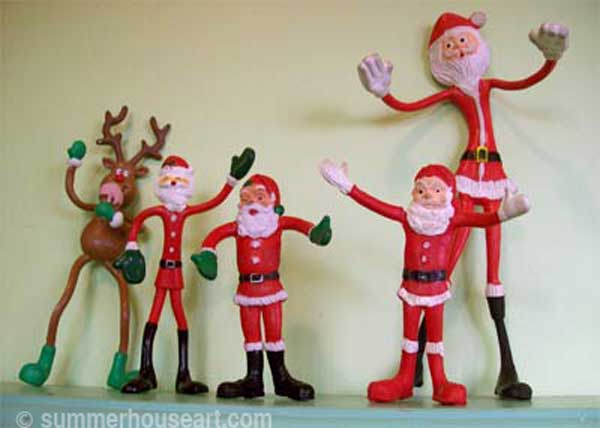 Of course, by now I probably have more, but I haven't unpacked them yet.  There's like about 5 boxes of them in the basement!  But hopefully, you've enjoyed my much quicker look at this runaway collection.  I swear, I'm NOT collecting any more.  Really, positively, no ….. more.