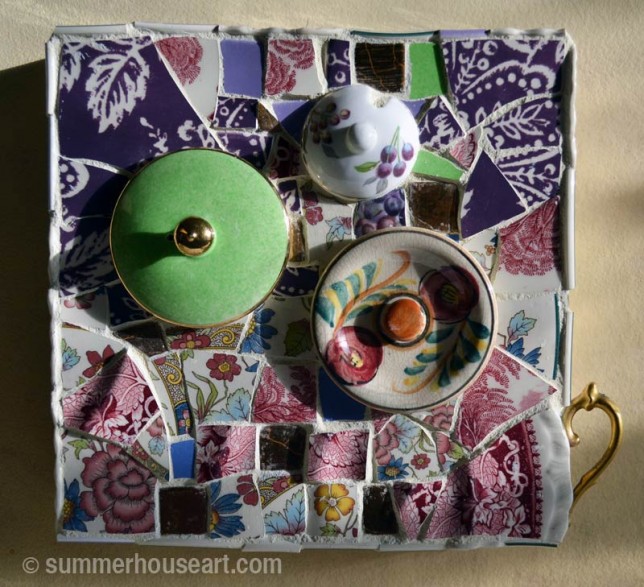 There is, to me, a visual connection between pique assiette mosaic and patchwork quilting. In fact, one thing I've noticed with many of my mosaic students, was that those who had previously worked with fabric patchwork, had no trouble at all visualizing a patchwork of patterns with broken dishes. They instinctively reached for dishes in the Thrift shop, that though very different in pattern, had a thread of color or style that could easily work together.
This little mosaic is only 8 inches by 8 inches. Before I started it I had been looking at fabric patchwork and as a change from my last much more abstract piece, I decided to use up a few of the floral designs I'd been collecting.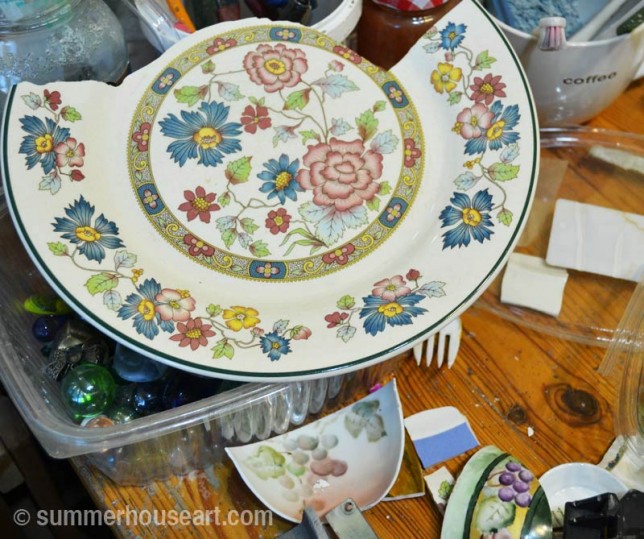 As I was working, arranging bits of dishes and deciding on the patterns and colors,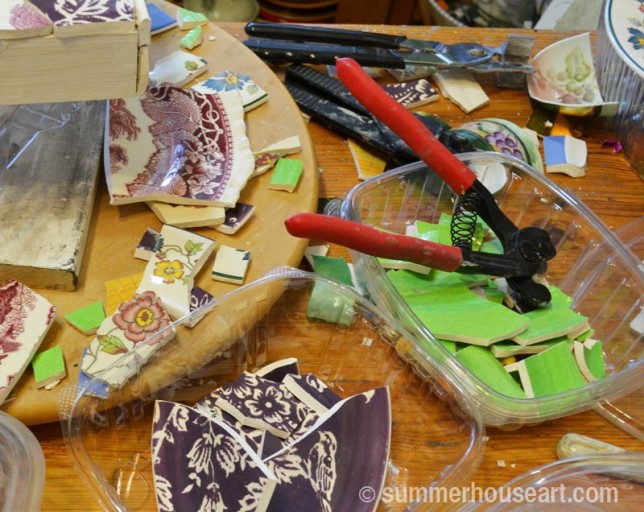 it occurred to me to introduce a bit of surface relief with lids, a bit roundness to contrast the square format of the mosaic.
I happen to have a rather nice collection of orphaned lids and was spoiled for choice. I left spaces for the lids as I went along,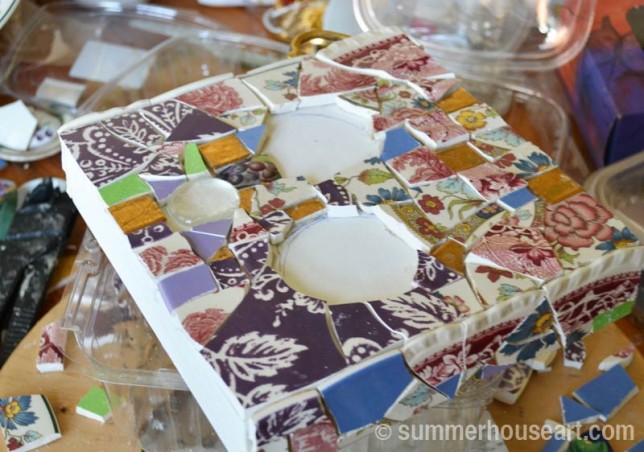 but glued them down before grouting.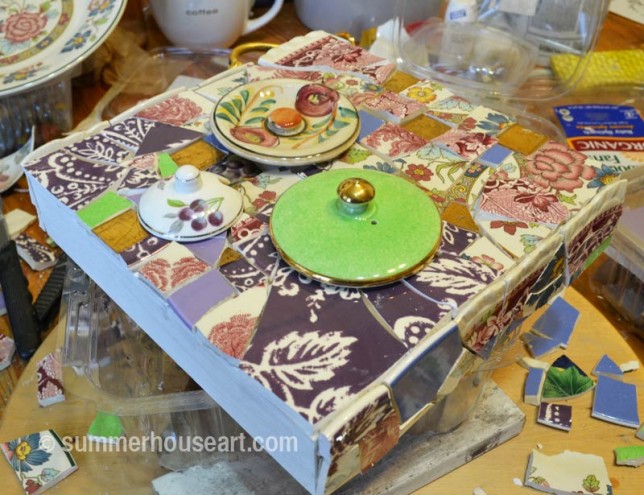 As I work in my studio, I like to play all sorts of music and I found that I seemed to be listening to a lot of music by women. Which got me thinking about quilts made by women and how floral patterns are so often associated as being feminine.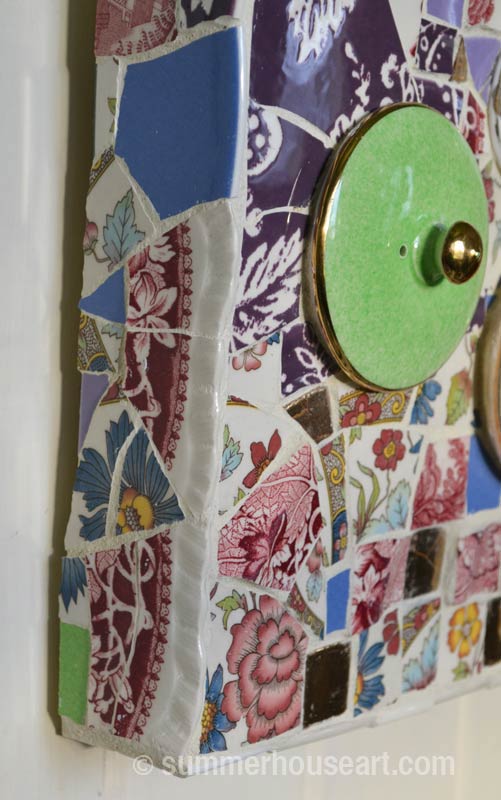 And it occurred to me as I worked away, cutting and gluing, sometimes singing along, and sometimes pondering, that quilts, fabric, flowers and women are often associated with being delicate and only beautiful. But women know that that look of delicacy may be very deceptive. Women, far from being the "delicate sex", have a strength of their own, often shown by their nurturing skills. And fabric quilts, while beautiful and fragile looking are often made in hard times, and still survive  for many years, a bit frayed but still strong and warm.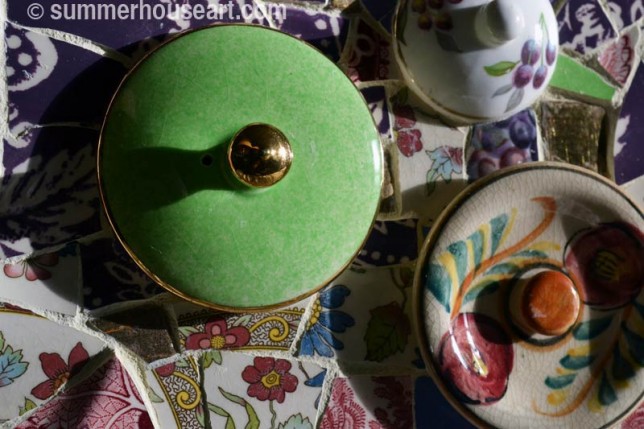 Flowers too, while being delicate and having a short life, are sometimes the crowning glory of robust plants that have pushed up through hard soil and even the cracks in cement! OK, I suppose, I was having one of those feminist moments.
But, as I broke dishes and reassembled the pieces into other patterns, I also thought of the strong women in my life that have dealt with and are dealing with breast cancer, and just how strong you have to be to come through that challenge.
At any rate, back to my little mosaic. It is a mixture of delicate flowers and even delicate china, as in that fragile golden cup handle that just felt right attached to the side. It is probably the most "feminine" looking mosaic I've done for a long time, and I love it.