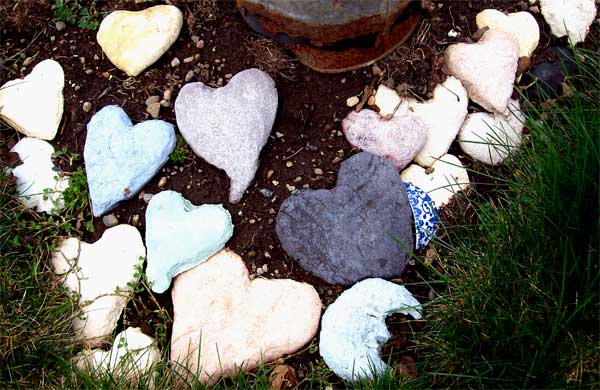 Anytime that I've grouted a mosiac and had a bit of grout left over, I'd just shape it up into a heart and let it set. Somehow I've gotten quite a little collection of cement hearts to put in the garden. In summer they're often lost in the strawberries and the flowers.
Then of course, being Valentines day, we need a few flowers too. These lovely Bergenias blooming this week in our front garden fill the bill.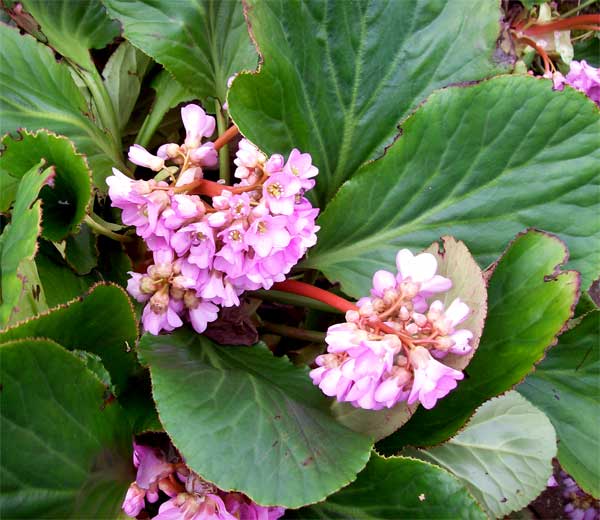 Quite a while ago, I took one of those little cement hearts and pasted it down to a little board. Then I had some fun creating a Rosie Valentine with a few broken dishes.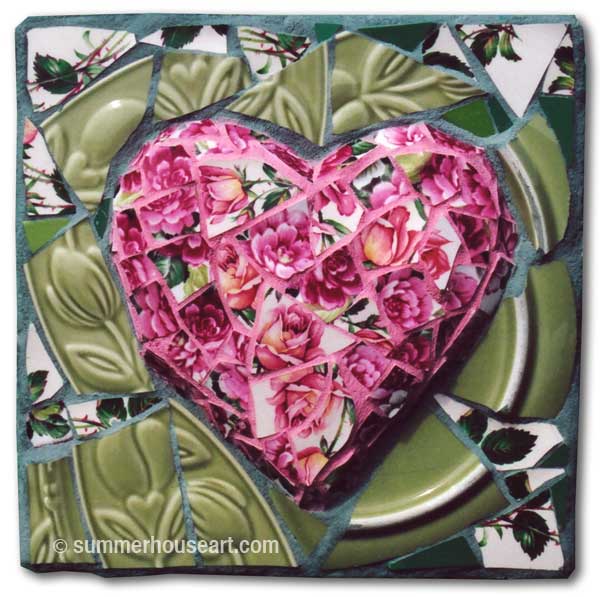 if you'd like even more hearts and valentines today, have a look at an old post of mine about my collection of heart boxes, "A clutter of hearts", that I posted last July.
Happy Valentines Day!