The fun of working in Pique assiette mosaic is the inspiration you can find in a simple plate design. Trolling a thrift store one day, I'd found just a couple of plates with a pattern around the edge that just felt like the 50's, bringing ideas of mid century design with it. I love that time in design. So optimistic about the future, so modern, and colorful.
One of the first things I show my students, sometimes even before we go shopping for good dishes to break, is how to create texture with lines. These plates are a perfect example. All the lines pretty well went from the outside to the inside of the rim with all lines going toward the center. But, when you break the plate, you have all these nice bits and pieces with lines that can be put back together in every which way. And that arbitrary rearrangement is exactly what creates this lovely texture.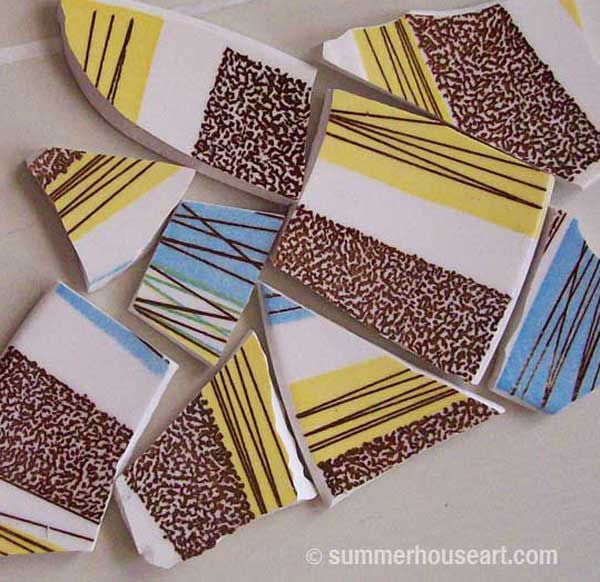 Since the design on the plate inspired me to think 50's, one thing sort of naturally led to another.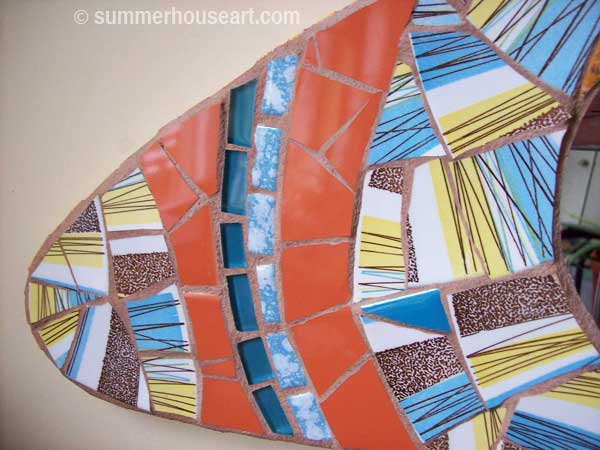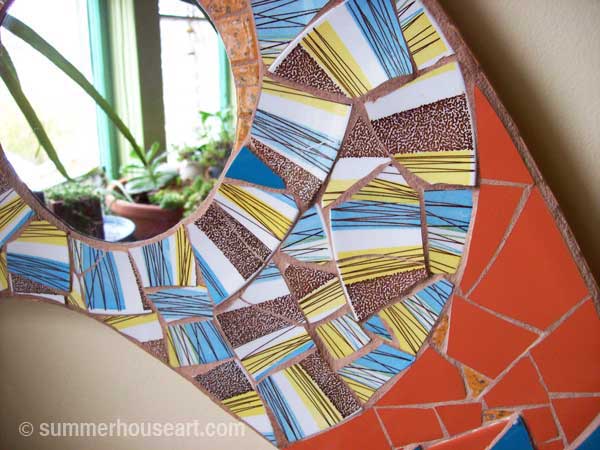 A popular shape then was the boomerang which inspired a whole lot of boomerang shaped tables at the time. Ok I didn't have enough dishes to create a top for a coffee table, but, I did have enough, with a little embellishment from other colors and tiles…..
to make Boomerang mirror. It's not that big, at its widest point only 24 inches, but it packs an nice punch of lovely 50's inspired color.