We recently went on a short trip back to Calgary for a big family get together and while we were there, we did what no one should do. We drove by the old house.
Well, you know you shouldn't do it, you know that the house will not be the same lovely house you worked on for years. You know, from past experience, that the person who bought it, will not take care of it like you did. And you know what? They really didn't. It looked wrecked.
Which left me wondering about the kitchen and the mosaic backsplash we made there. Was it still up? What it destroyed by someone who didn't appreciate the work I put into it? Well better not to know eh?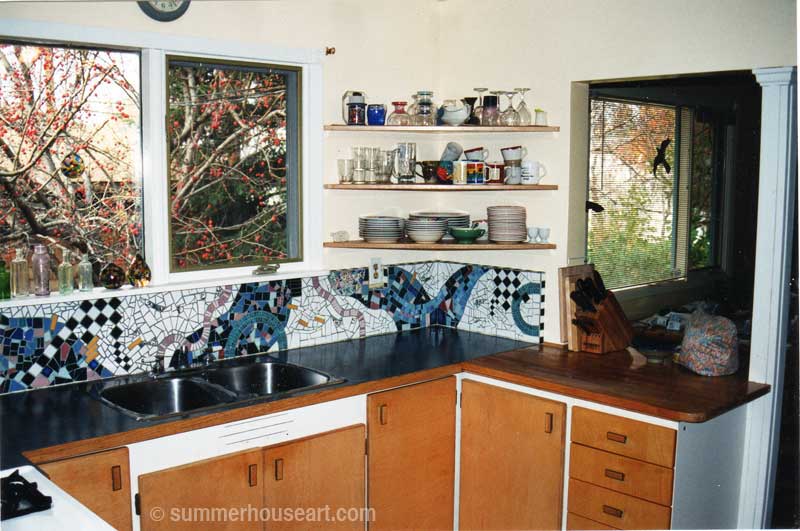 But it made me find the old photos of the backsplash. Taken back in the pre-digital camera days. Should have taken so many more photos, but in those days you worried about wasting film. How I love digital now!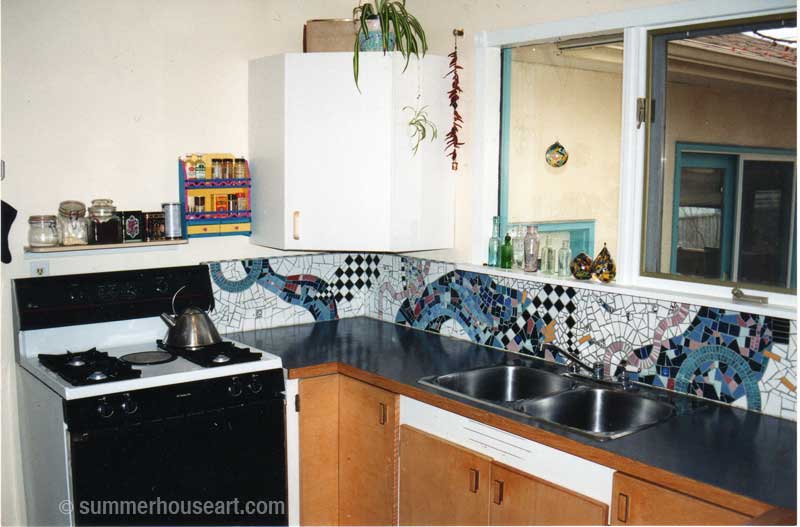 The backsplash was made in situ, over a long hot Calgary summer. Something I'd never do now. Having to take everything out of the way to cook a few times a day really interrupts the flow of work.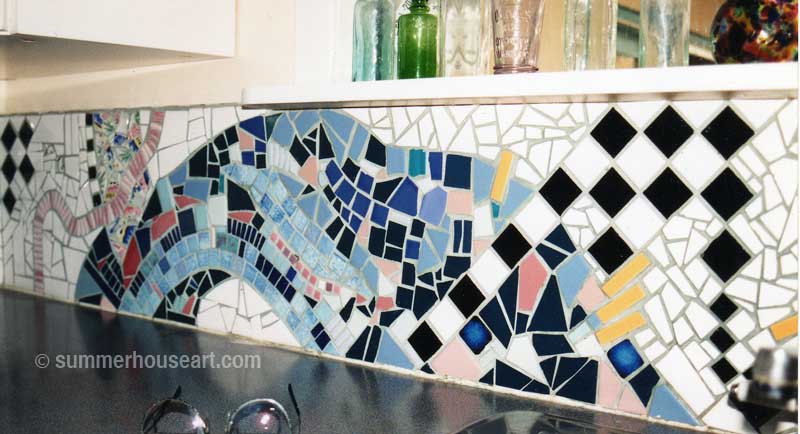 No, now I'd make it in the studio and transfer it into place, glued down on board and screwed onto the wall and then grouted. But I love this mosaic still. If we'd stayed I doubt I would have tired of it.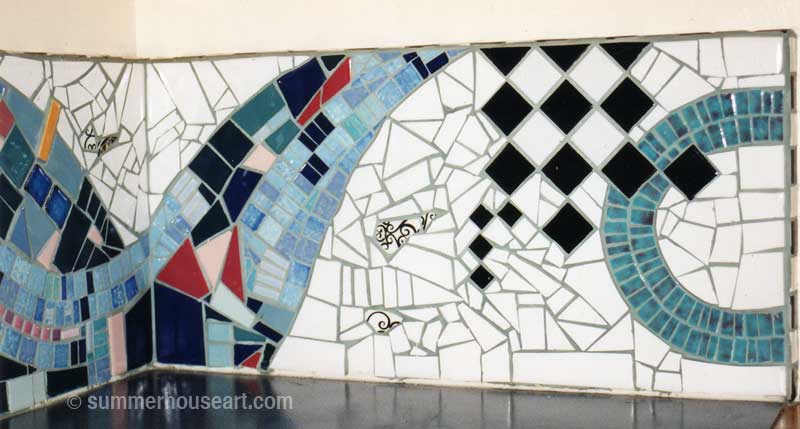 The design itself was one of those ideas that just strikes you and you must do it. A "river" of blue tile flowing thru an abstract landscape. The tiles were sometimes bits of accidentally broken dishes from the set we used every day so it was what is called a Pique assiette mosaic. The kids never had to worry about breaking a dish, they knew mom would eventually use it in a mosaic.  Hope you enjoy it as much as we did. Oh well, we don't have that house anymore, which, by the way, had a wonderful studio we built just for us too, now made into another suite by the new owners. And we don't have the lovely kitchen but we have the photos and the memories. And I'm still very pleased with the design of my very first mosaic back splash.