I've been having a lot of fun with Pinterest, saving all sorts of lovely images that inspire me.  In fact, I may be having too much fun.  Please do feel free to have a look at my Pins if you're into Pinterst.  Anyway, I keep bumping into works done by artists I've never heard of before and being introduced to new ideas to explore. Now I've heard of scanner photography before but, I just recently found out that one of the first to play with it was Harold Feinstein. Worth looking up and enjoying.
Anyway, we should have been outside pruning the Kiwi, but I got distracted showing Will the scanner photos I'd pinned. Which of course led me to trying it out and I soon had the dried Hydrangea blooms on the scanner. Will found a handy black box to cover them in and off we went.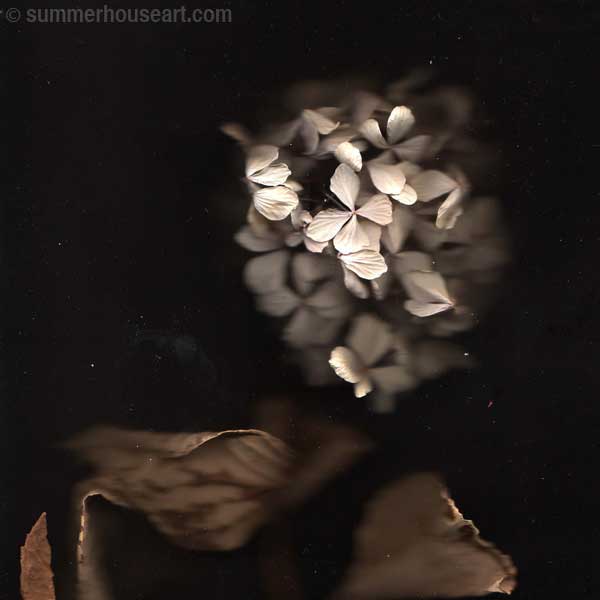 Then we scanned the dried Amaryllis blooms …..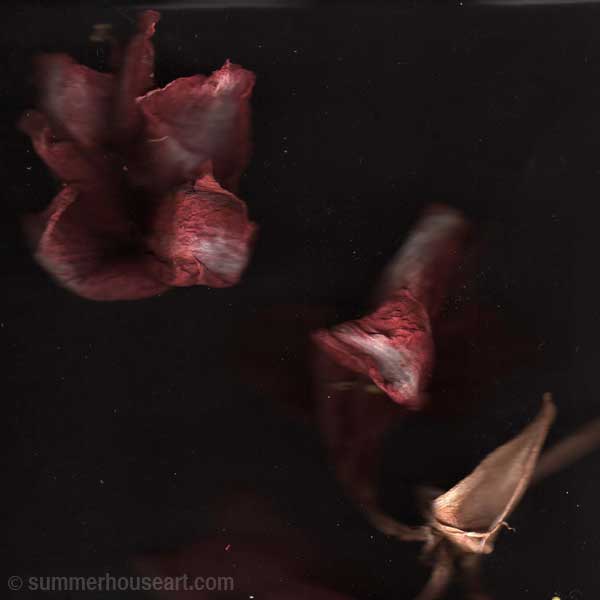 Which led to layering them all in Photoshop….
Which led to wanting to add even more… a lovely silk patchwork scarf perhaps?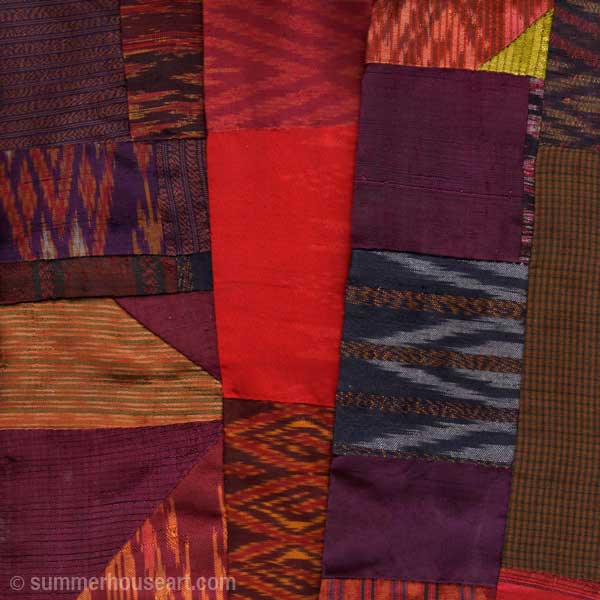 And now, a first try at layering all three images…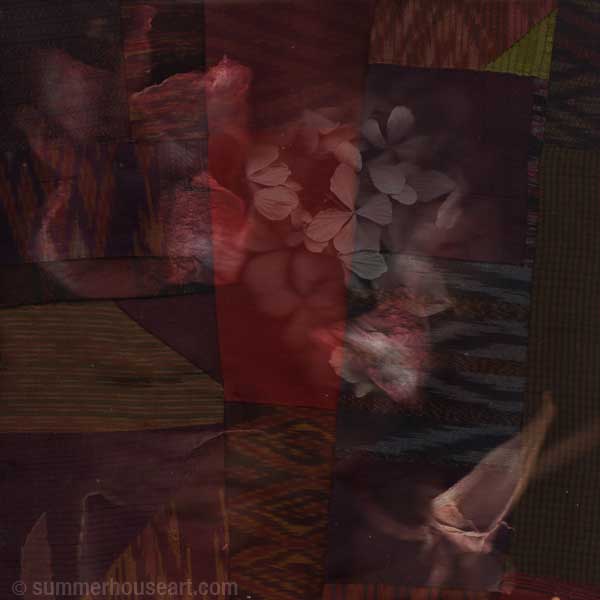 Then a second try where some of my interest in patchwork and quilting started to come into play…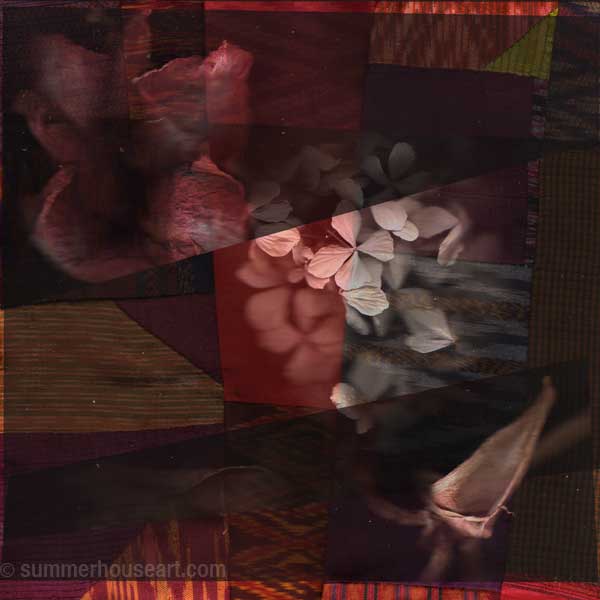 And last, with some subtle changes, creating a whole new patchwork with all the images. We could have gone on but we kind of like it as it is now.