Leading up to Earth day I've been signing petitions almost everyday. There's one or two in my email everyday. I care about all the things I sign petitions for:  like no oil tankers on my coast, no nasty pipeline through the forests, saving whales from navy maneuvers, the list goes on and on. So many nasty negative things.  But today is Earth Day and I want to talk about being a Positive force and Abundance!
I want to talk about up-cycling and recycling from an artist's point of view. I want to talk about looking for art supplies. And all I see is ABUNDANCE! For those of you who are artists and are already using ephemera and found objects to make artworks, you know what I'm saying. There is just so much out there and it's cheap, almost free, just waiting to be reused, with imagination. It's more than a trend now, it's more than a movement, it's become a way of creating for many artists. And that makes me feel so much more optimistic, it's the balance to all the negatives that I'm signing petitions against everyday.
My way of life, of finding and reusing everything is so rewarding I couldn't do anything else now. It's a way of seeing things. For instance a broken favourite egg cup or milk pitcher causes only a moment of regret and then,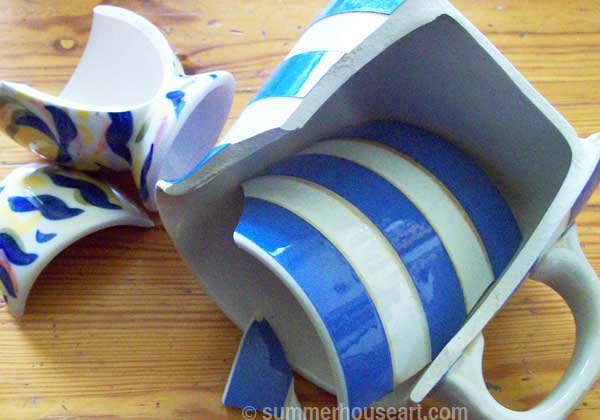 well, it will join all the other shards collected in recycled salad containers ( made from recycled plastic) in my studio.  Another way to create studio storage.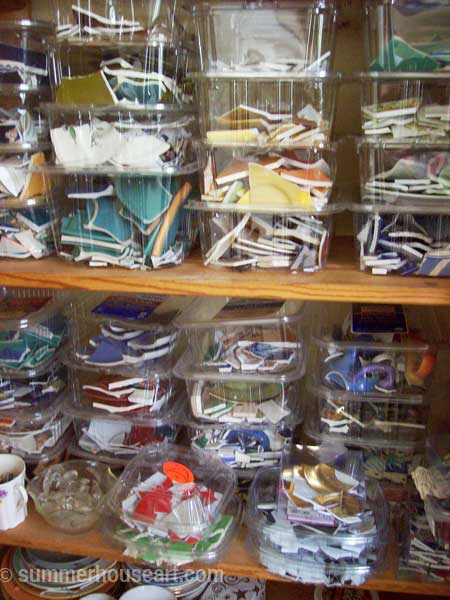 And one day become a Pique Assiette Mosaic tray like this one with handles made from old silverware.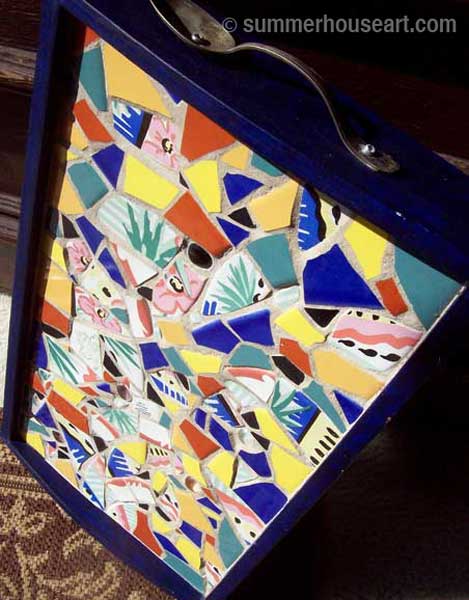 Although I do not subscribe to magazines, since I get them from the library, I do buy old ones sometimes at garage sales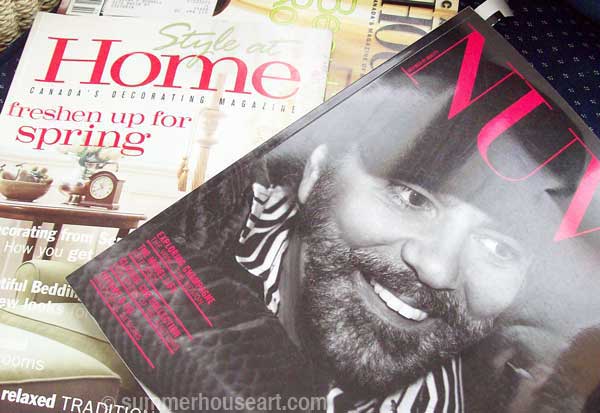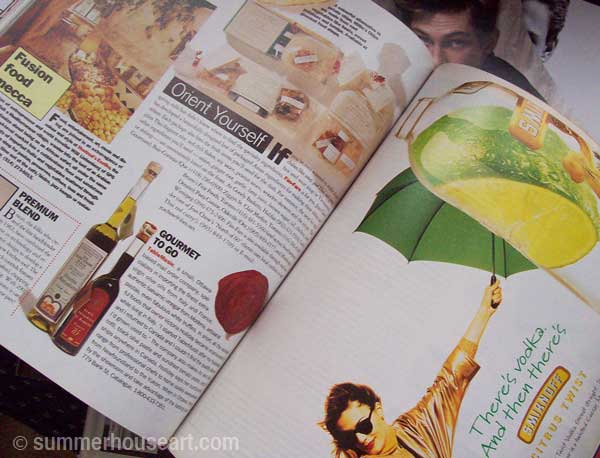 and they become part of my stock of color supplies for collage birthday and anniversary cards.
Or for playing with, creating colorful collages.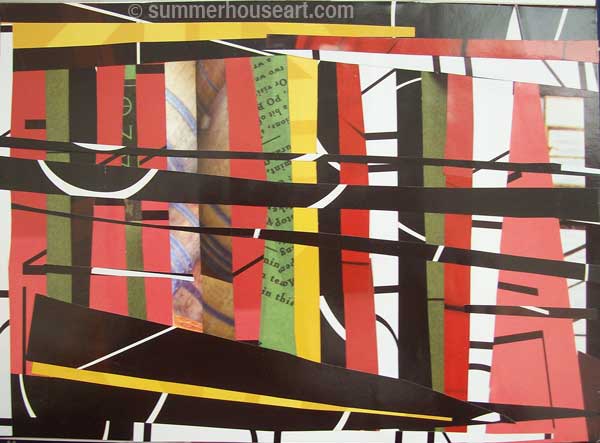 And beads, there are so many beads out there, in thrift stores, and me, the eternal magpie always attracted to color and texture can't help but collect them in my little recycled boxes.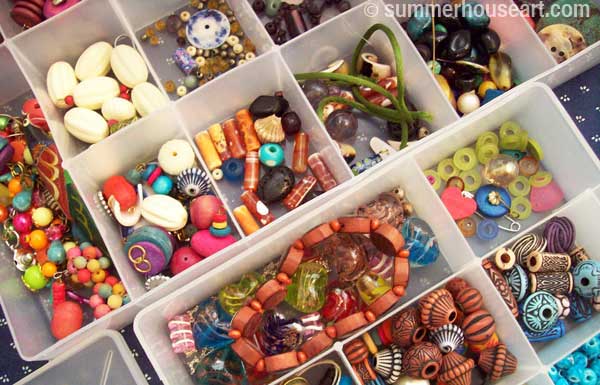 And the boxes stay under the coffee table and sometimes, when I'm watching a movie I'll bring them out and string them together into a bracelet or two.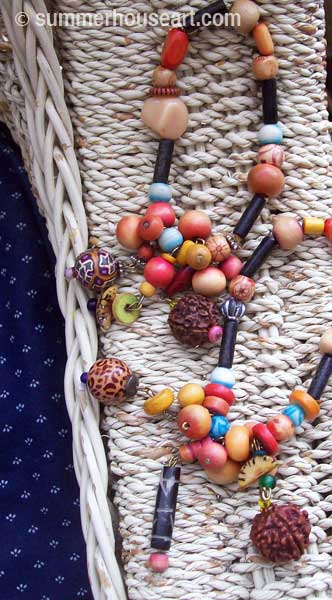 Even old frames are collected, most free or almost free. I also collect old board that we cut up to fit those frames and with a coat of gesso they are ready to paint on, whenever the urge strikes, and I never have to worry about the cost of framing.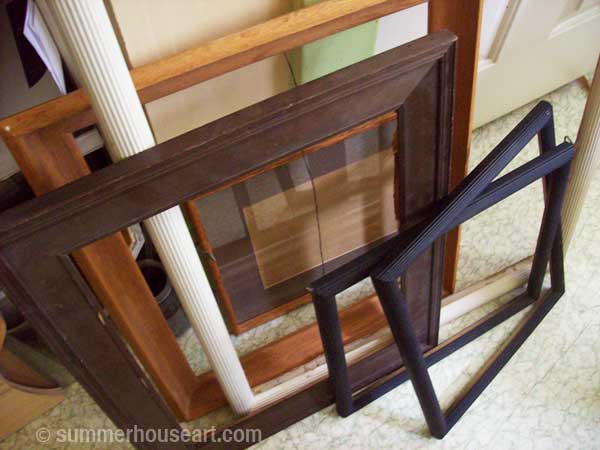 So this is my little treatise to Earth Day. My little contribution to saving Her from all the baddies out there. It's small, but there are a whole lot of artists out there just like us and every bit of positive energy counts in the grand scheme of things, I'm quite sure.