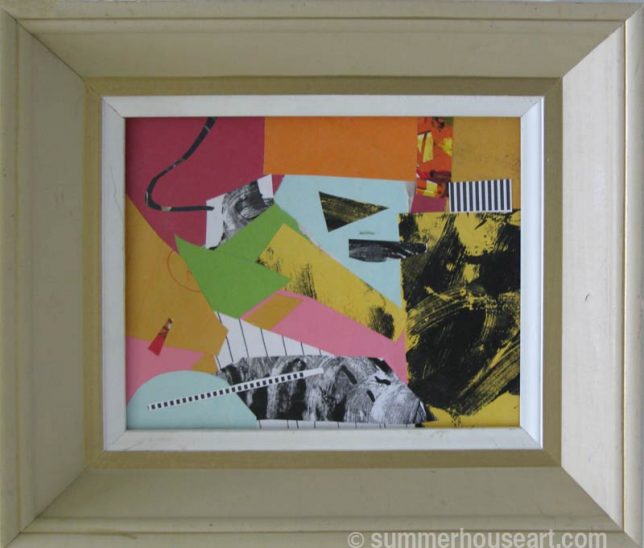 I like to say that artists are not hoarders, we are collectors with a plan. So while everyone else is recycling all the paper that makes its way into the home, we tend to pick through it and save some savory bits for future use. For instance, I might like the color of an envelope from a birthday card, or the texture on the inside of an envelope from the bank, or the color in a bit of junk mail that made it past the sign on the mailbox and put them aside. Or sometimes we've saved some cool mags found at garage sales. So it all gets tucked away, more or less in an organized manner for later use. As I say, we have a plan….
The other collection we have, is rather a large selection of old frames, most of them vintage, some for paintings, some with glass best for a future framing of a photo or drawing perhaps. All we need is a bit of time, in which to implement our plans.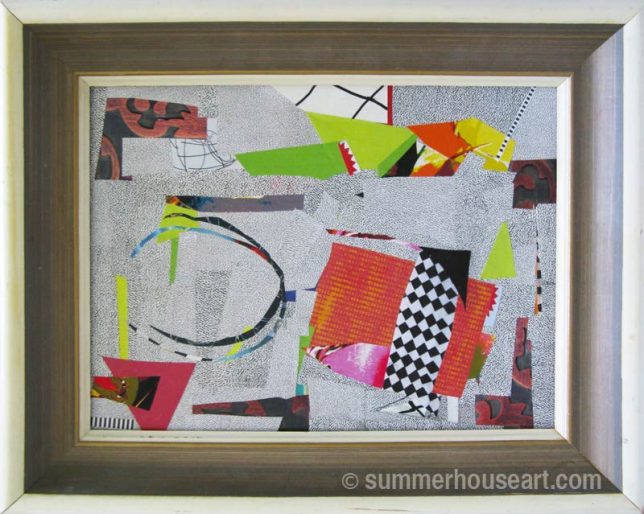 I've been planning on using all the great paper I've collected, bits of scans, bits of copies of things printed. Not much is thrown out here. In fact, I've deliberately created copies of scans of things like frame embellishments or a scan of a vintage trivet and saved them for use in a collage. I've created mono-prints of paint slathered on a dish by rubbing the back of junk mail letters or envelopes into the paint. This creates some lovely texture. I had the idea at first of just proceeding with the collage as though I was using bits of broken dishes and seeing where that approach led. As I said, I did have a plan for it all, I just needed some time.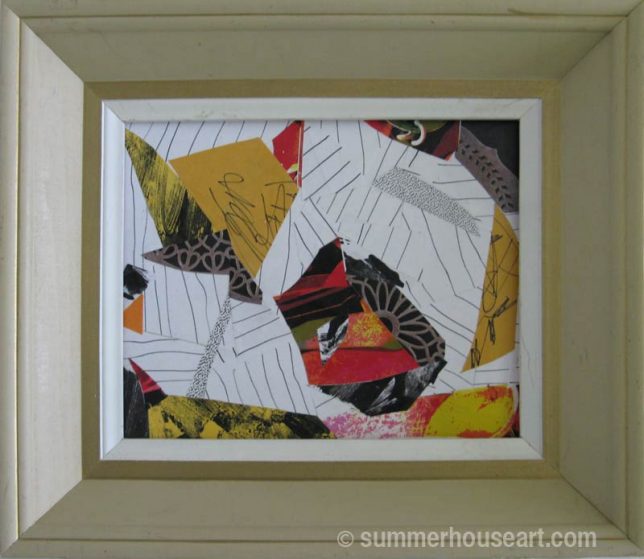 And finally, time appeared or should I say, time was made, as I decided I do studio time first, before everything else! In fact, I really have to make it a priority in the future, the making of time and putting studio time first. Especially since time spent in the studio and its results, can be so productive and so much fun! And fun is really what I need more of. And I quite like the look of the collages in vintage frames. Although I'm not sure if I might not alter the frames eventually too.
(If you would like to leave a comment, just click on the title to get to the comments.  We really do appreciate your comments!)
Save
Save
Save
Save
Save
Save
Save
Save