These are the last of my short series of spiral mosaics. I'd been experimenting with shaped "canvases" so to speak, with the motif of a black spiral holding the composition, with "floating" triangular shapes and pillow shapes.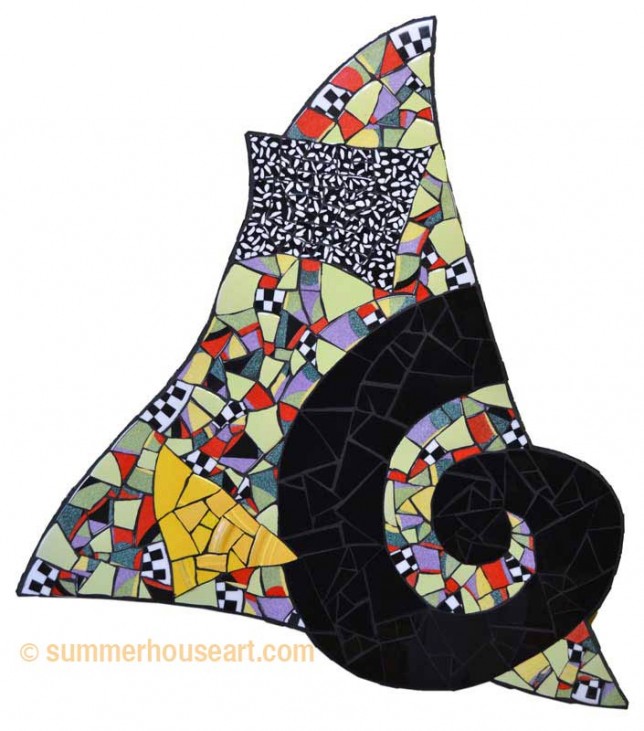 Although these last two look quite similar, they do have their differences. The first one has the spiral coming out quite squarely from the side, rather bluntly. The colors include purple and greens.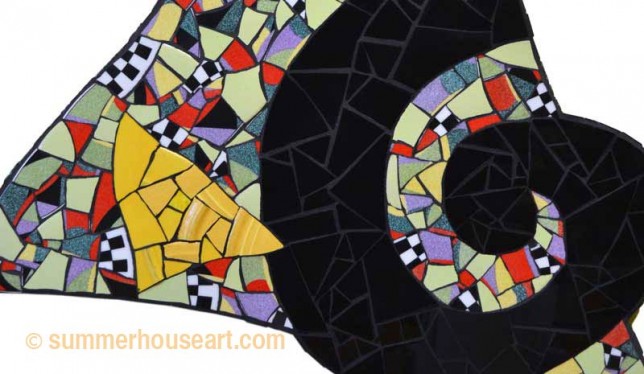 It has a bright yellow triangle floating near the bottom. Throughout the design there are bits of my favourite "embellishment", the black and white checkerboard. I do have a weakness for the black and white checkerboard.  Another simple title "Black Spiral with Yellow Triangle", sort of descriptive, I thought.
Now the last Triangle Mosaic has the spiral coming out, sort of shyly, from behind the composition.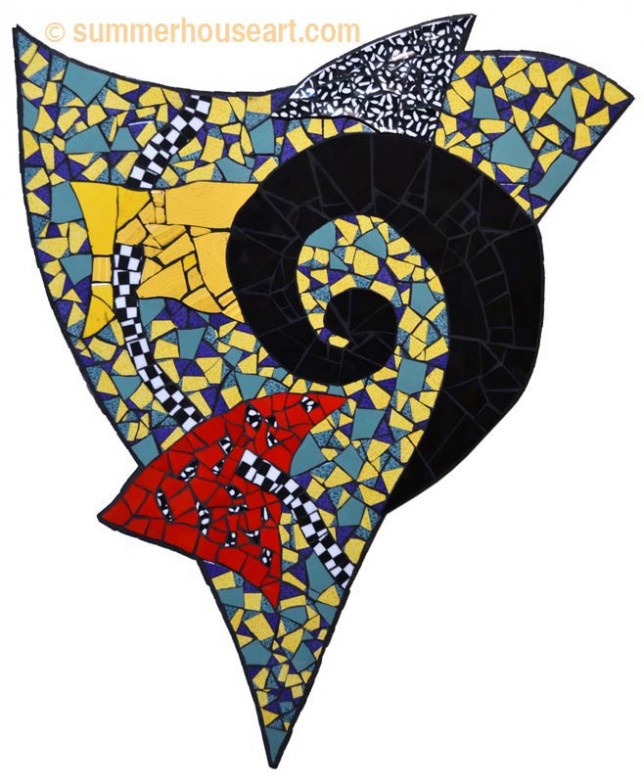 I had one plate of white specks on black that I used in both pieces. I'd been hoarding that plate for a while, waiting to use it in just the right place. And I'm sure when I finished these two mosaics, there was literally not a scrap of it left.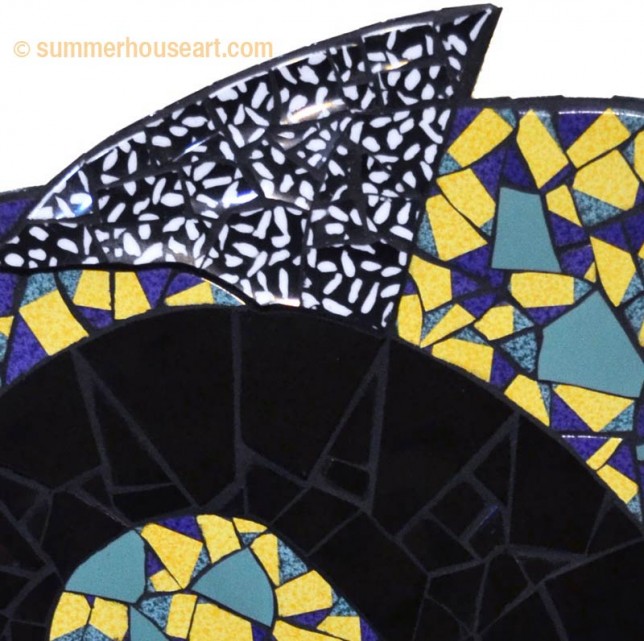 I find the shape of the entry of the spiral a bit more graceful. And the black and white checkerboard is now a string meandering from top to side. At one point it pierces through the red three cornered shape. This one I titled " Black Spiral with Red Triangle", another quite simple title, but it does distinguish it from the other.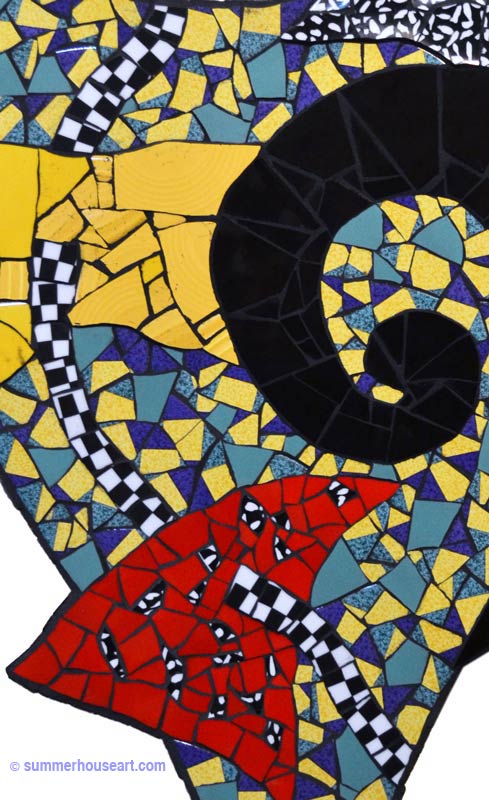 I'm sure that for some, in both of these pique assiette mosaics, there is entirely too much detail, they're just too darn busy, but I like that. And the big black spirals are your only source of calm. And I like that too.