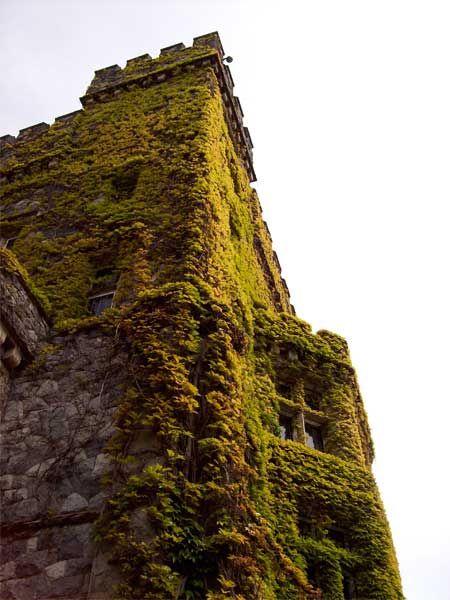 This week has been so busy, doing all sorts of things to prepare for the show this Sunday at Royal Roads and Hatley Castle. It's the Mother's Day Paint In. We participated last year too. And there is so much to do, like get the display panels ready, get the printing done, make sure all the sculpture is ready and the mosaics… all the little details that make a good show, a good booth.
But, in all this rush, I realized that I have these hot, hot photos of tulips to share,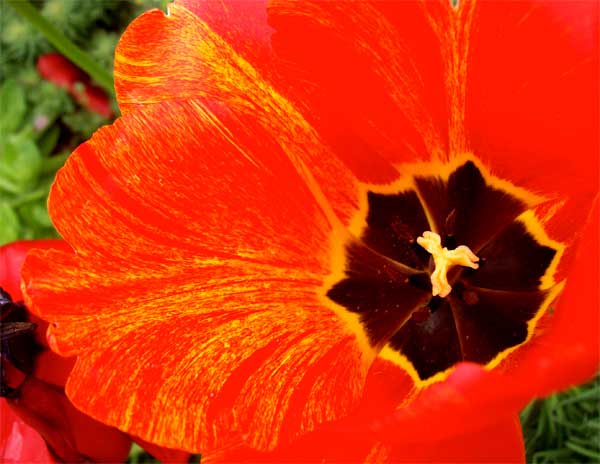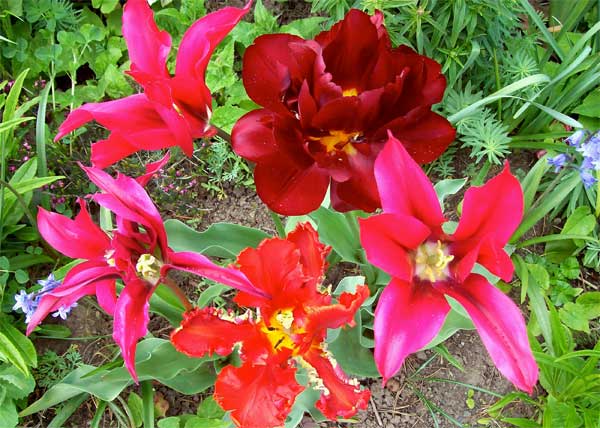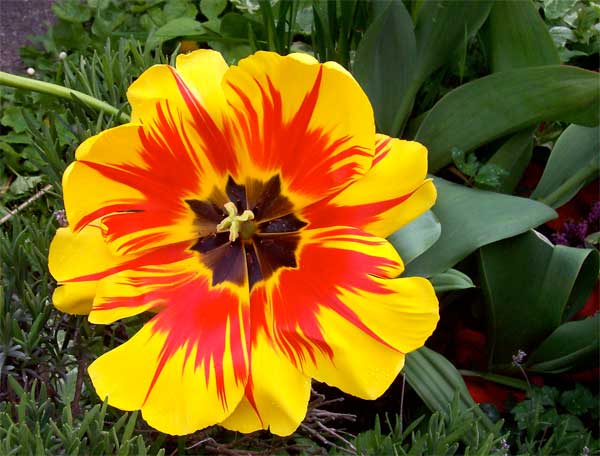 and I've got this lovely cool photo of lilac blossoms after the rain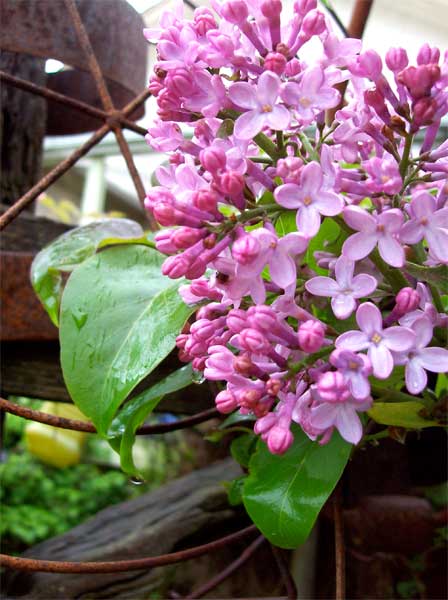 and a Tree Peony in cool cool white to share too.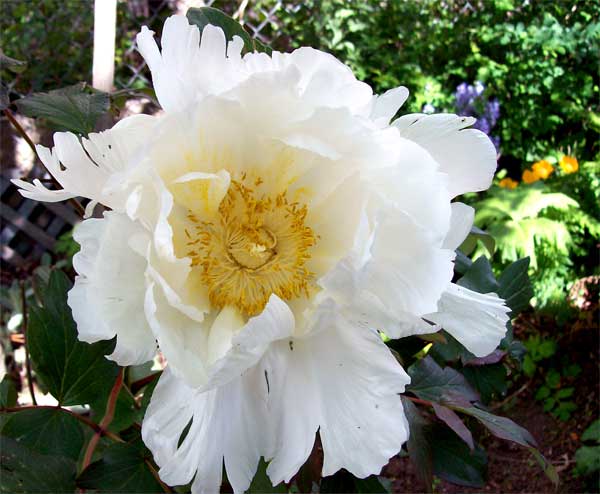 Ok back to getting ready, back to organization and lists of things to cross off. Hopefully, if you live in Victoria, you'll be able to see the show. It really is fun and the artists are great, plus there'll be plants for sale and music and lovely gourmet goodies. Oh, can't wait.