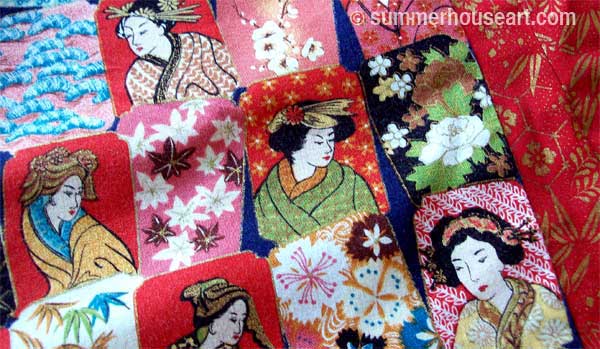 The thing with shopping at garage sales is that A. you never know what you will find and B. you never know where what you find will lead you.
I like to call it creative shopping.
This summer I snapped up a lovely pillow with a Japanese theme of a pagoda and a scooter. A few months later I found this shirt, full of lovely geishas.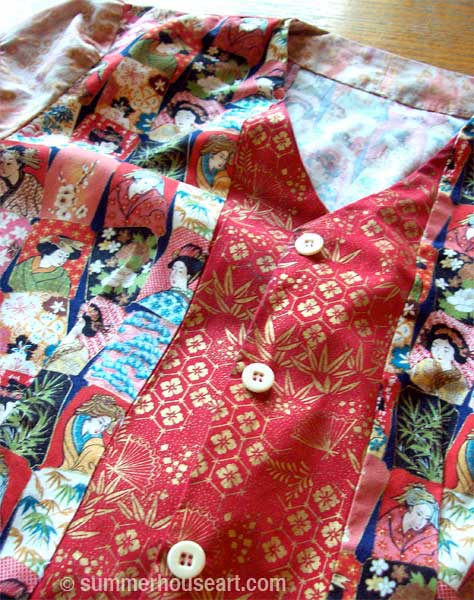 Now it just so happens that I have a little collection of Japanese fans, that grace the mosaic I created of Birds and Geishas, that I posted about last year.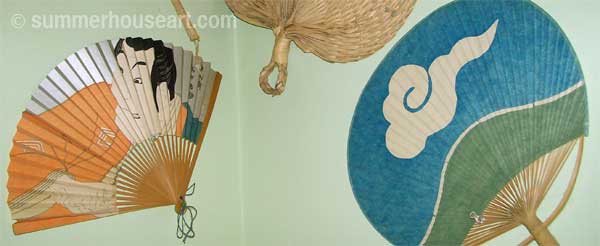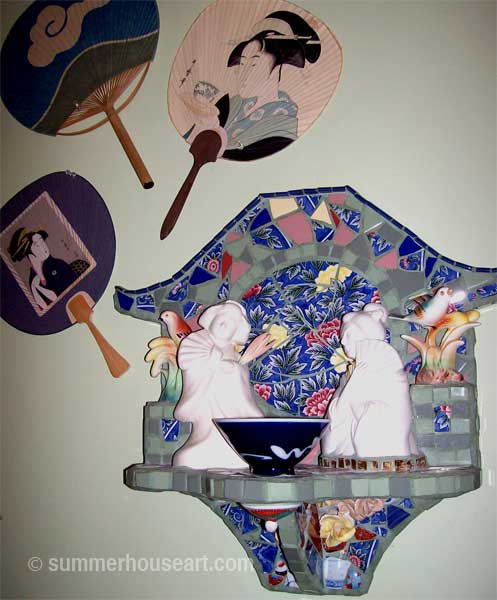 A few years ago I'd created another Japanese themed mosaic that also resides in our bedroom. I titled it my Marriage Mosaic. Just to quickly explain, it turned out that after I had put this little tableau together, I found out that, in Japan, the pair of geese or ducks are symbolic of a long marriage. And although I am nothing like the shy little bride on my mosaic, I love the idea that this little mosaic symbolized our long marriage.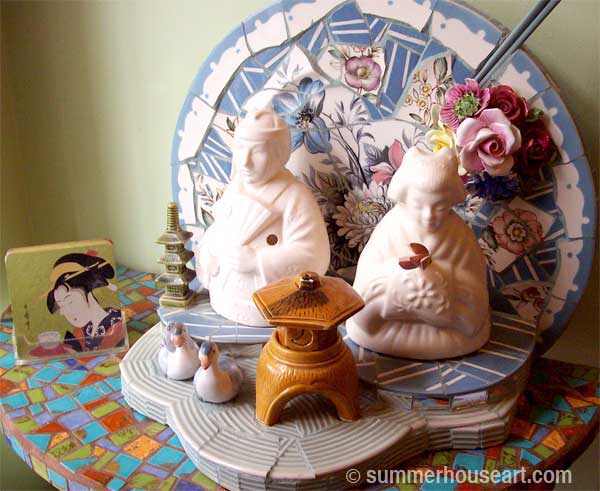 Now it also just happened that, being someone who hardly ever throws anything out, I still had a few shirts stashed from our holiday in Hawaii that I'd found at garage sales there. All with Japanese themes and all just waiting to be recycled.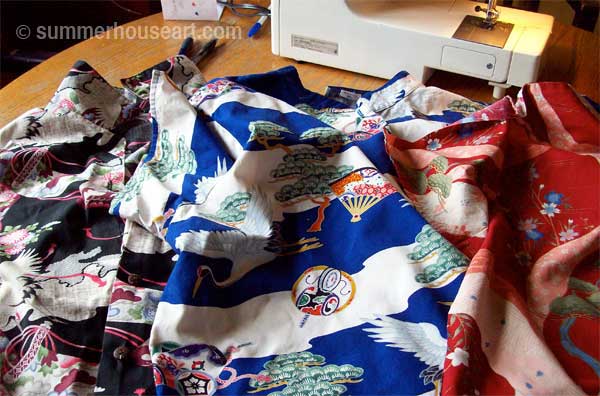 All that was needed was to play with the material and come up with some pieced fabric designs. Almost  like making a mosaic but with fabric. A little trick I like to use when making pillows from old shirts is to use the button front as part of the design. Much easier to undo buttons and insert the pillow than to have to sew in a zipper.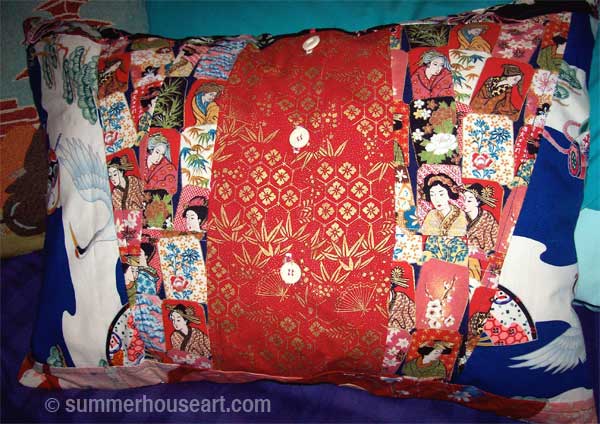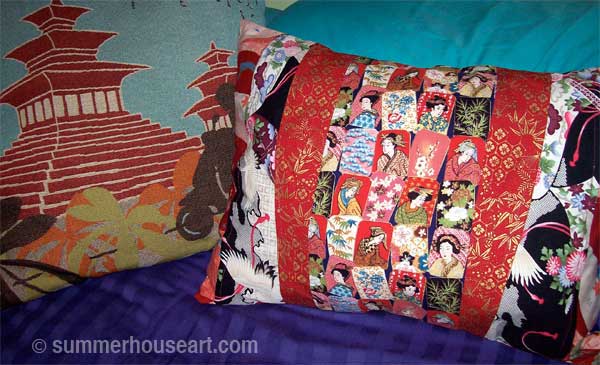 Also a good way to recycle most of the whole shirt, buttons and all. But just a word about my kind of sewing, it's pretty fast and loose, I cut things out by eye, not one for measuring much. In fact, I just piece things together til I like the look and then cut it all to size.
Of course, I couldn't stop at just one. This lovely shirt with its gorgeous picture of a Japanese fishing scene just had to become part of another little pillow.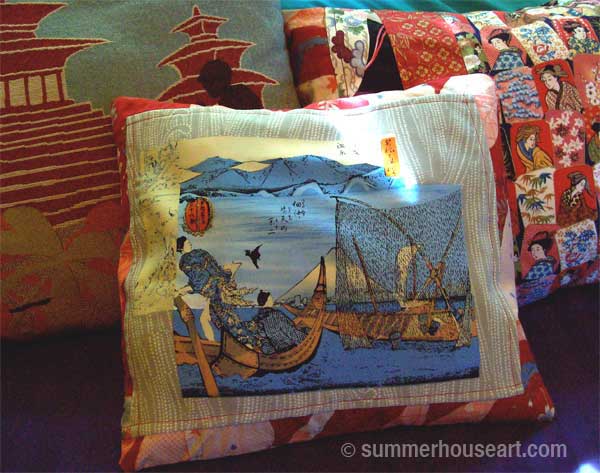 And that's it, pillow making is over for now. All the little scraps still left over will be saved for another day and another inspiration. But there's nothing like creating something new to look at and enjoy.