Today, a little story of a colorful "make over", so to speak, of a tired little bench swing, transformed by taking on the colors of the garden.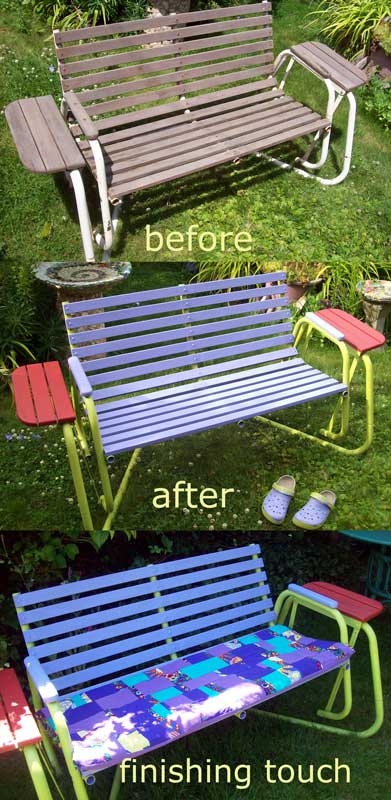 A couple of years ago, Bill and I, on one of our garage sailing Saturdays, found this old bench swing. It was kind of old and worn, kind of rusty, but I could see it, in my mind, totally transformed. And for only $7 to buy and another $7 to have delivered, well, we didn't have to think twice.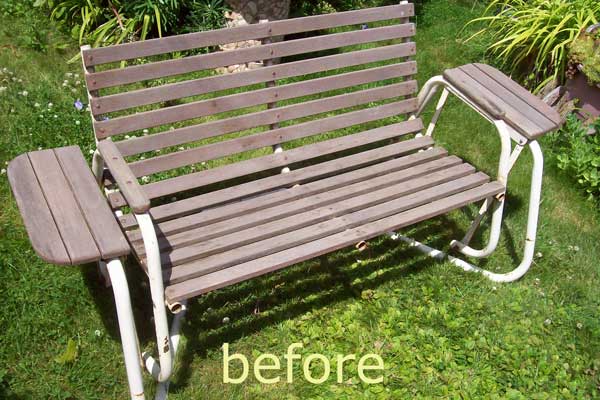 But as life goes on, not everything gets done right away. And so the swing was used as it was for a couple of summers, and spent it's winters under a tarp under the greenhouse. But I didn't forget my vision.
And finally this summer the time was right for a colorful makeover. We were planning a party and I decided, ok, this was its year to shine. So preparations were made, the tarp laid out to catch paint drips and the paint, which just happened to have been bought for other purposes, turned out to be perfect for my plan.
The metal framework was the first to be painted. A lovely pistachio green, painted on by brush. I'm not a big fan of spray paint, since I've always found a lot is wasted and it's hard to control. Besides I kind of like the streaky texture we got and left it there deliberately.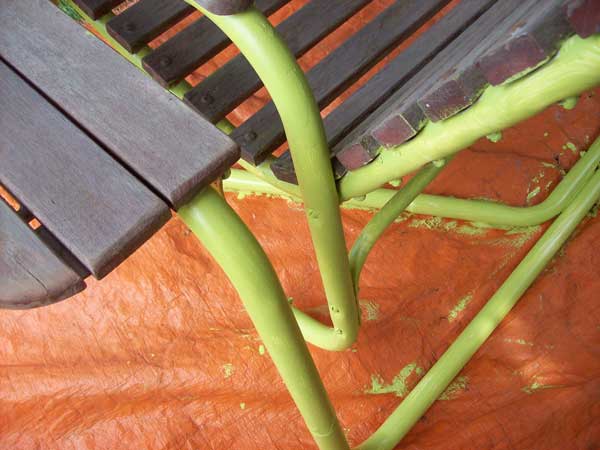 Then we started on the periwinkle blue for the bench.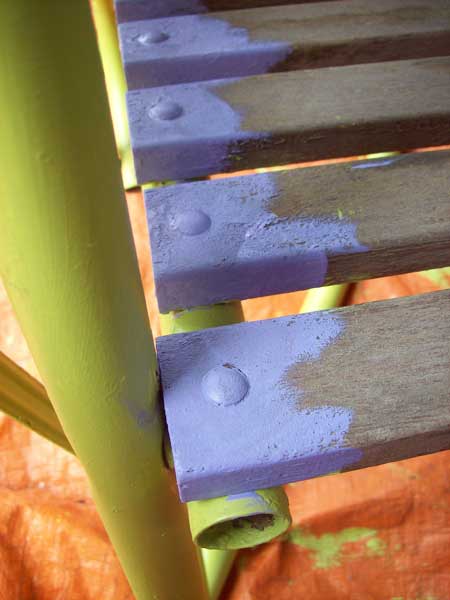 and then the red for the side tables.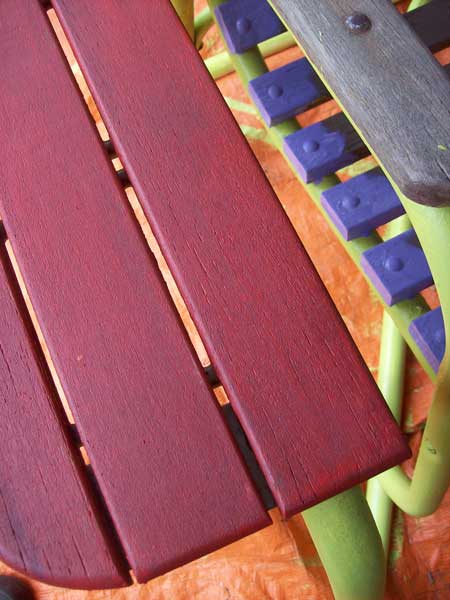 As we went along I couldn't help doing a bit of color transformation on my old Crocks too.
Finally, the bench was painted and looking pretty good. But, as we sat on it, I decided it needed a bit of a cushion too.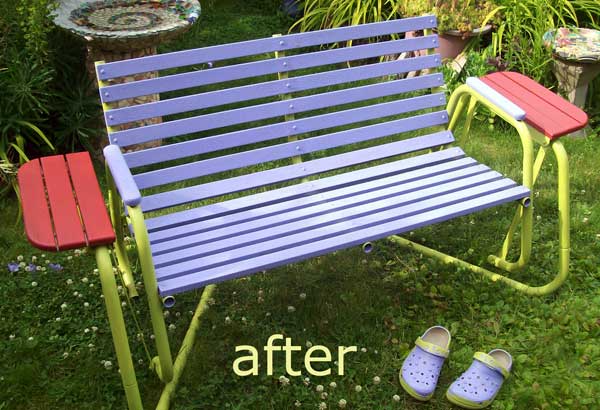 Which led to going through my stash of fabrics and a couple of days with the ironing board and the sewing machine out in the kitchen. We'd just replaced our foam bed topper and it occurred to me that the old one would make a good stuffing for the cushion. A little more recycling accomplished.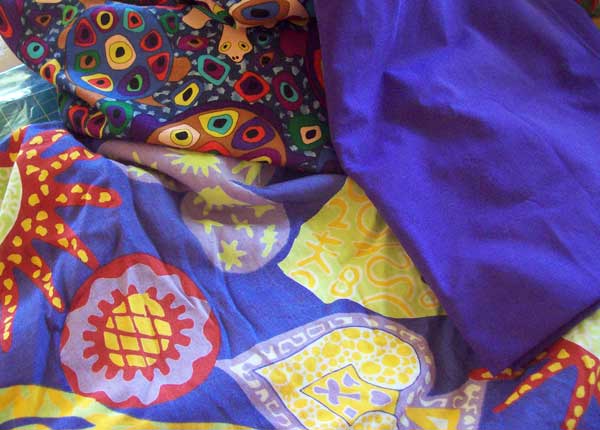 I had a rather fun time putting together another Intuitive patchwork.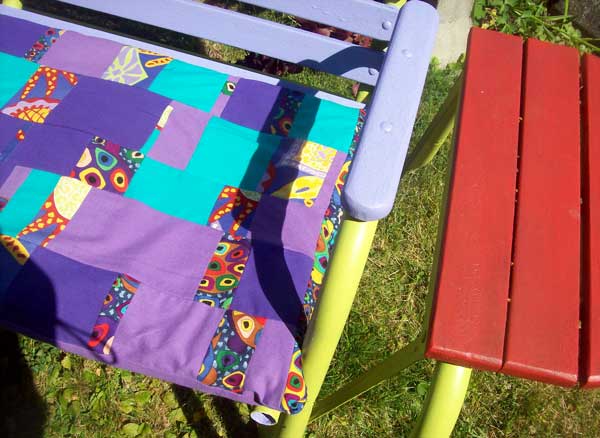 And finally, the finishing touch was complete. We've been pretty happy with the final result and have been enjoying a little swing on a summer day.