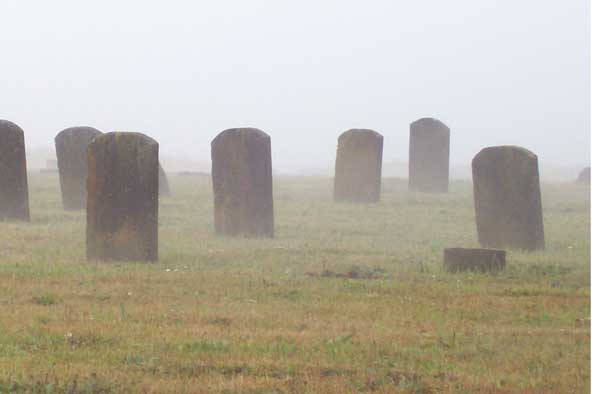 You may wonder at my header of beautifully worn grave stones in the mist.  But it's all part of our day last Saturday.
It started with the rain bucketing down Saturday morning when first we woke up.  But by the time we were ready to go out and do some garage sailing it had let up considerably. Anyway, a little rain wasn't going to stop us. I love rain here, love the smell, love the cool, love the moist moist air. And fog is like the icing on the cake for me. LOVE fog. And oh, the sound of fog horns….
And our first stop after a few lucky finds at a garage sale, was to take a little coffee and muffin break while enjoying the silence and mist over the Chinese Cemetery as the fog curled in from the water.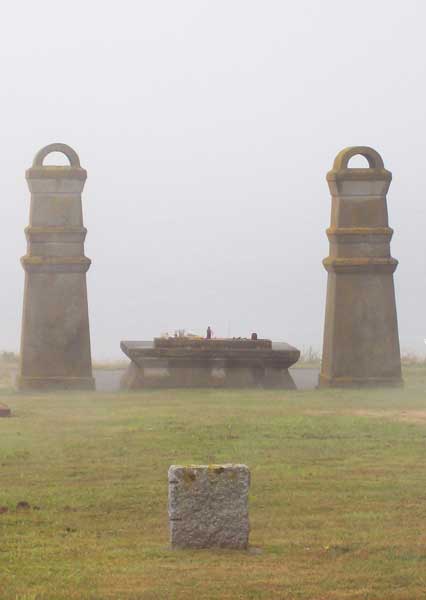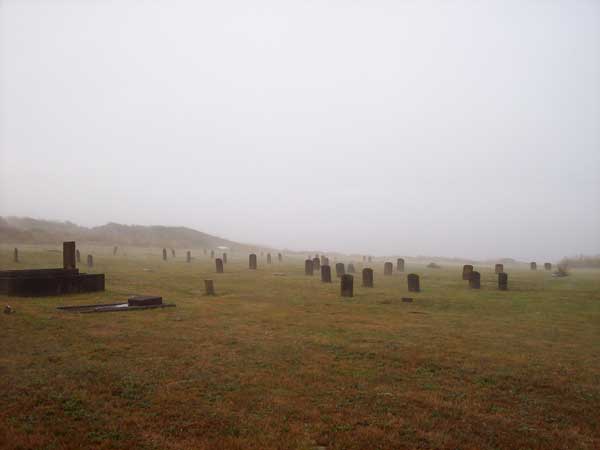 Then on again to find more treasures and a quick stop at the Oak Bay Library. Little hint, libraries here have the nicest washrooms when you are out and about, garage sailing. And I can never resist checking out the magazines and books that my two usual libraries don't carry. In the parking lot we admired an old Chevy truck and particularly noticed the attention to detail on the carefully painted wheel covers.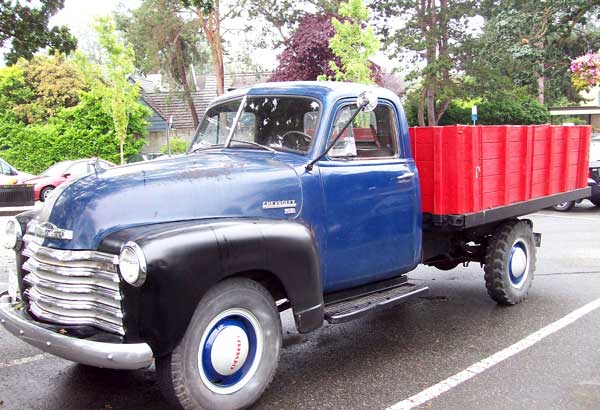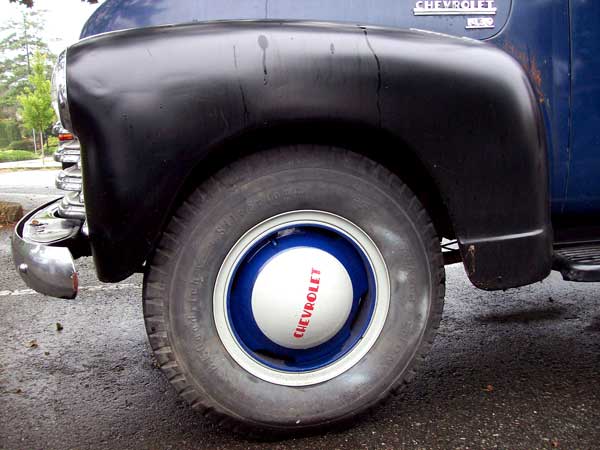 We picked up a quick lunch at a local Grocery store deli, salads, buns and a sweet (too sweet it turned out) desert. Then enjoyed a leasurely lunch while parked overlooking the ocean. We ended our day with a long trek up Moss Street. It was the day of the Moss Street Paint In. Even on a gray day that had started with rain, it was packed. It usually draws over 35000 people! Not to mention showcasing over 150 wonderful artists. This is my attempt at giving a feeling of the crowds, but go to the Moss Street images for more of the crowds and the art.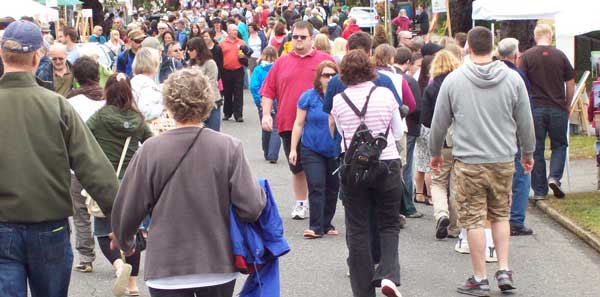 Part way up the street is the Moss Street Market and Bill took this lovely shot of the some veggies, gorgeous, even the veggies are artful today!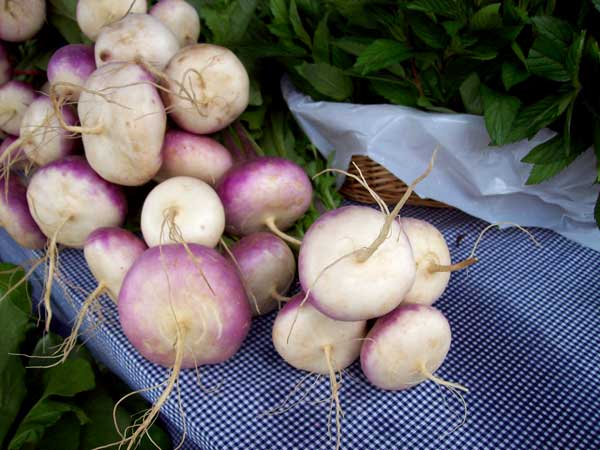 Then, as we headed, footsore, back to the car, we were drawn to these exuberant Peonies!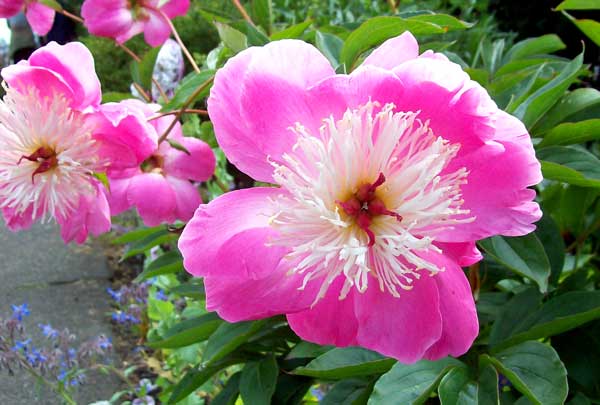 And what I think may be Calendulas.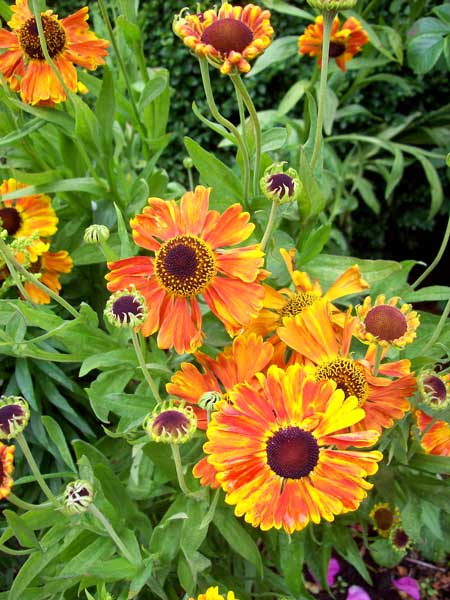 A glance at the still overcast sky brought us this beautiful scene of rain falling in the distance. All in all, a full and enjoyable day. All of today's photos were done by Bill, gotta give credit where it's due, he does take a great photo!