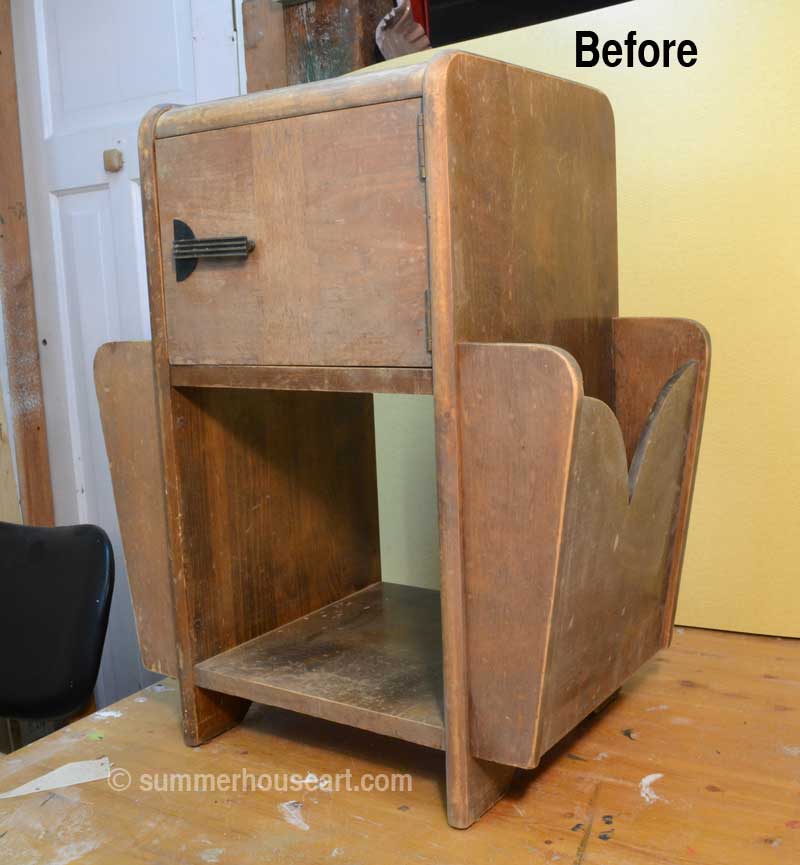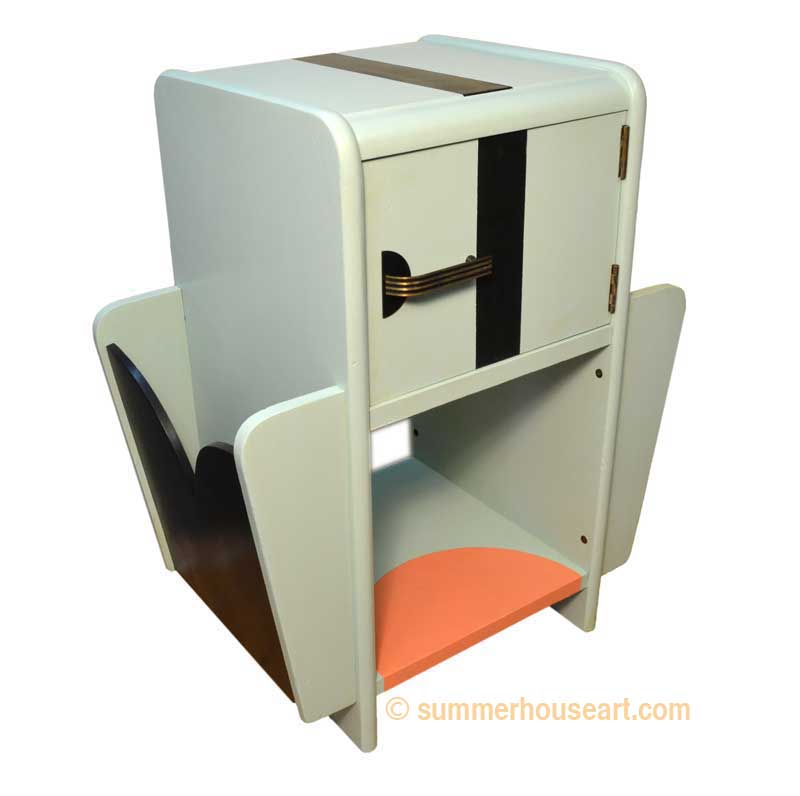 This little magazine table with its waterfall top and deco style handle grabbed our attention at a garage sale. It was a bit worse for wear and looked like someone had tried to refurbish it and given up.
But we saw possibilities and quickly scooped it up and stowed it away in our little station wagon. You can't beat a small station wagon for garage sailing. Just fold those seats down and you've got lots of room for hauling all sorts of good stuff home.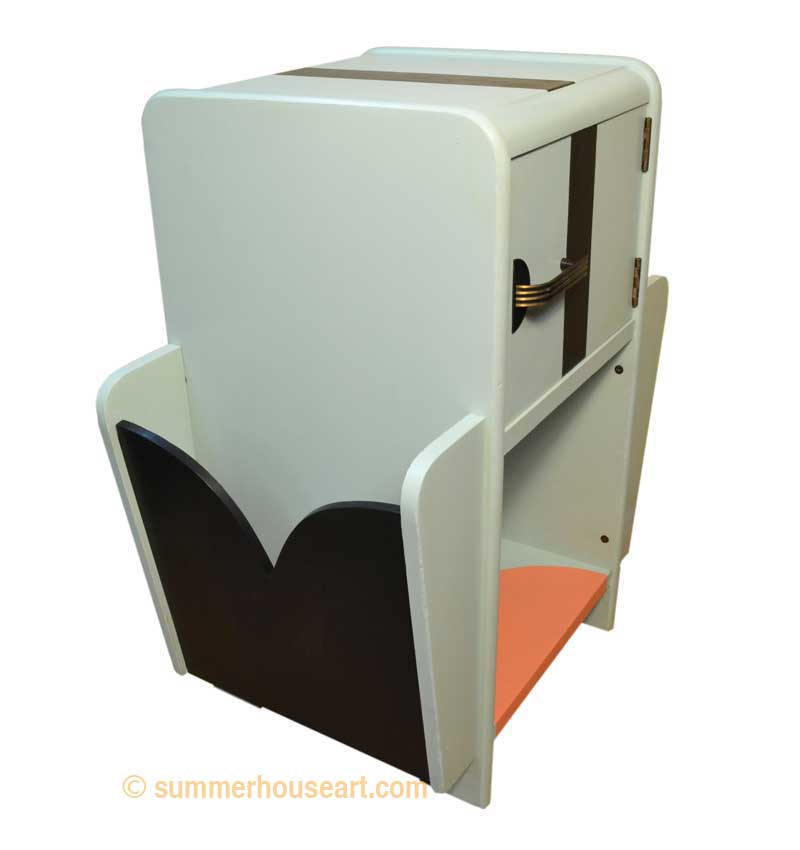 In fact, speaking of cars, the style of the table brought to mind cars of the 50's, some with two colors. Lovely rounded cars with curved chrome details, in colors like two tones of green or maybe black and pink. Whatever happened to painting cars with two tones? So much more interesting to look at than all these gray cars you see. Our car is gray and I keep looking at it and wishing I could change it. But I digress. Back to the little table.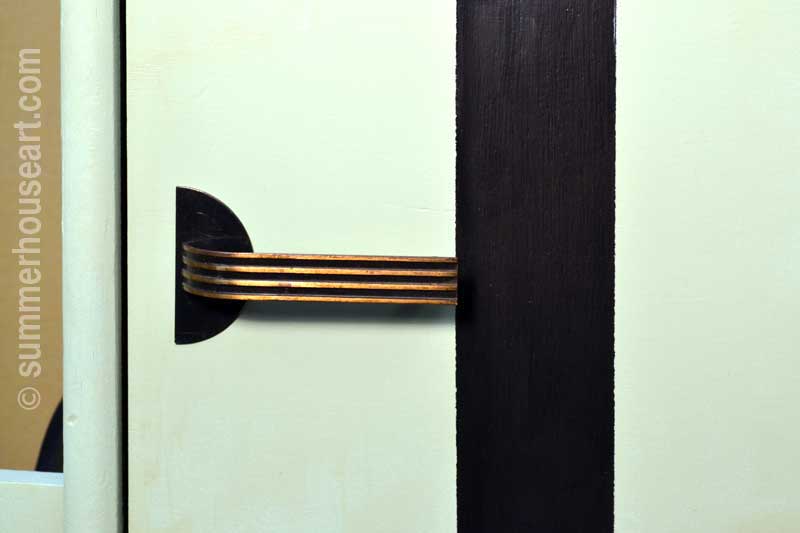 Will liked the two tone paint idea and chose a lovely soft almost mint green and black. The body became the mint green. The magazine holders and the contrasting veneer on the top, he painted black.
And then, just to give it a bit more pizzaz, a touch of orange to echo the rounded elements. And now that the little table had a whole new look, we gave it a new name too…. "Roxy". Roxy will be featured on our online shop on Diggit right here in Victoria.