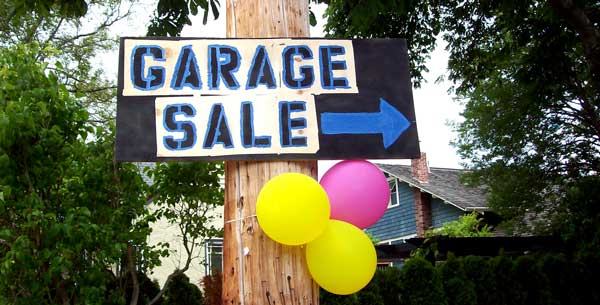 Before I start out today, I must say that the header is one of the best garage sale signs I've ever seen. The colors, the printing, everything. Ok maybe you have to be an artist to appreciate it…. So now, on to the post of the day, about, you guessed it, garage sailing.
When we set out on a Saturday morning to go "garage sailing" as I like to call it or "thrifting" as apparently others call it, we never know just what we'll find. It's not like any other kind of shopping. You know, the kind where you go shopping for a certain needed thing like a new pair of pants, or a new chair or lawn mower. Whatever, it's not at all like that.
Oh sure, sometimes we do go out with a mental list of stuff to look for like a new garden hose, well, new to us, that is, or a Wind up Radio for our Earthquake Kit ( which I wrote about recently) And yes, last week we actually found one, with a flashlight yet. Bonus!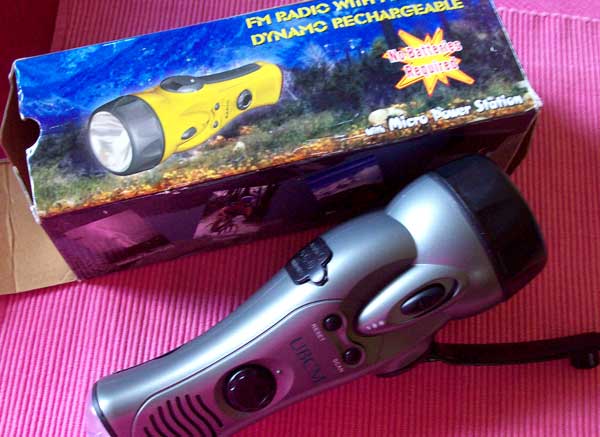 But we don't set out with a rigid plan or list. Garage sailing requires an open mind. That is, a mind that is open to the possibilities of whatever you may come across.
Sometimes people at sales even ask us what we are looking for, and we just say, nothing in particular. Personally, I find it hilarious that anyone would even ask. I mean, if, as I said we're looking for a garden hose and you didn't have one at the sale you are having, would we just zoom on by? But no, that's not what happens. We browse, we consider, we enjoy. Garage sailing is a serendipitous occupation. I like to call it Creative Shopping. We are open to finding anything that may be useful, interesting, inspiring or fun.
Oh yes we've run across those focused characters that fly through garage sales, looking only for certain things, like fishing gear for instance. That's all they want to see and if you haven't got it, well, they move on pretty quickly. And I must admit to a bit of "Drive-by viewing" myself. Like if it's all kids stuff, well, we'll probably not even get out of the car. Although that's changing because now we're looking for good books for our grandson Andrew. I cannot resist a Mercer Mayer. Or some good illustration like in the Bear book. And Little Toot, too good to pass up at 25 cents each.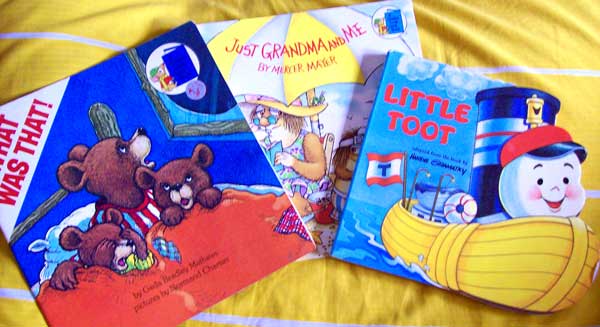 When I say Creative shopping, well, sometimes it's more finding stuff to be creative with. Got quite lucky lately with these lovely red plates that may work their way into a mosaic.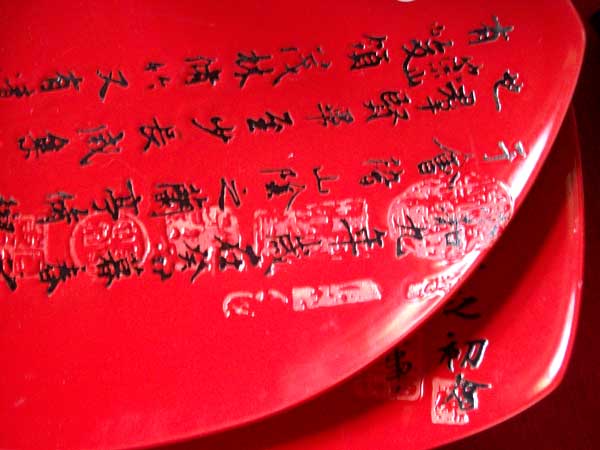 And these canvasses, still wrapped up, that I got for a fraction, a very small fraction, of what they would be in the art supply store.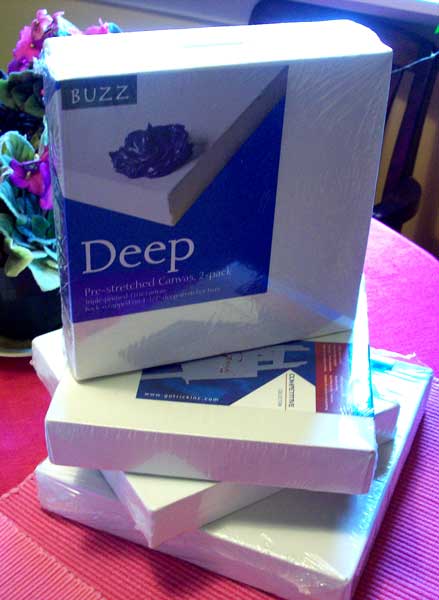 Or this lovely oak frame which may be the perfect finishing touch for my next painting on board. I collect old frames just for that purpose and Bill cuts me boards to paint on, sized to fit. This week we even found a batch of glass for framed prints, always useful to use in all those old frames I've collected. Did I tell you I once found an old Mat cutter for free? Yup. Free is always the right price.