Every year I try to have some fun with the Christmas décor. Make a few little changes, tweaks, and sometimes something entirely different. This year we're going for the latter. Usually, about a week before Christmas we go down to the basement and bring up the tree and all the decorations and pretty well put up every single piece of décor we've got, somewhere. And we do have a lot of decor. As I've written before about our Abundant Christmases, you can collect a lot if everything is secondhand! This year we decided to pare it down just a little bit.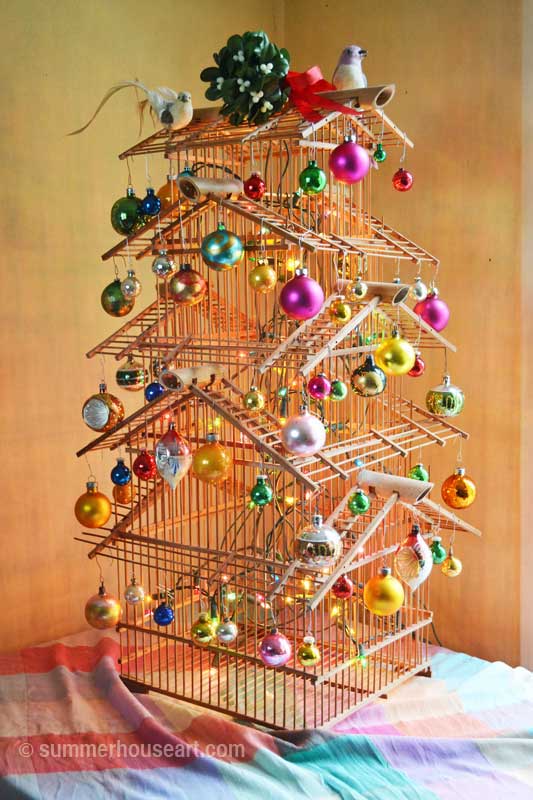 This year I happened to have a tall bamboo birdcage out in the corner of the living room. When the season rolled around enough people had suggested we decorate it that we decided, why not?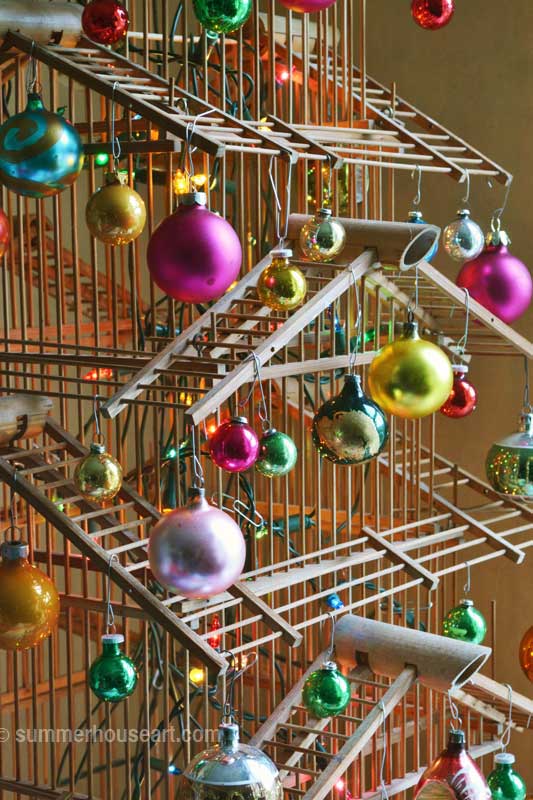 We dropped some lights inside it and decorated with lots of tiny and mid size vintage glass balls. With some birds on top and a bit of mistletoe for greenery it looks quite festive.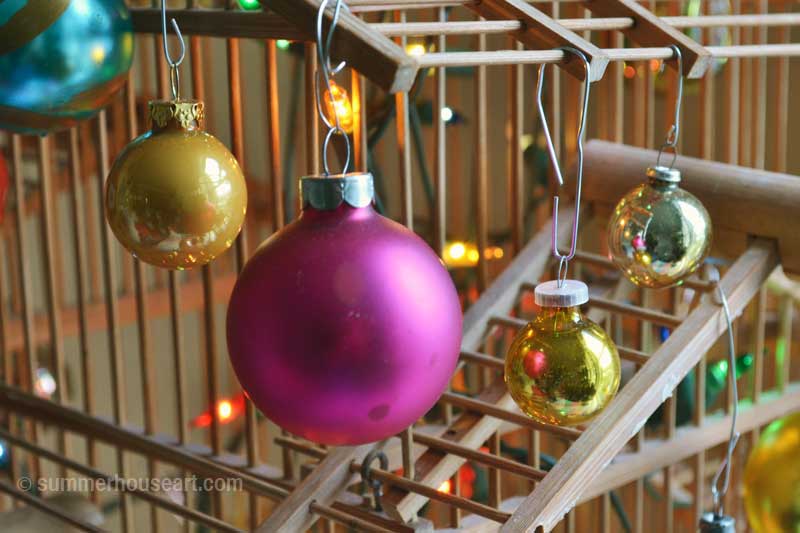 And of course, this year I did put out my Santa collection, but that too ended up just a bit pared down. Couldn't leave out the Grumpy Santas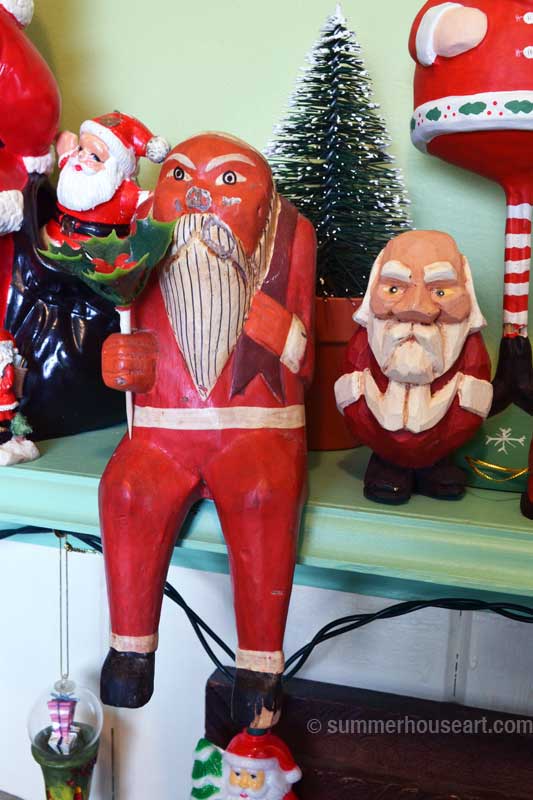 Or the Gumby ones and a few other odd but happy ones.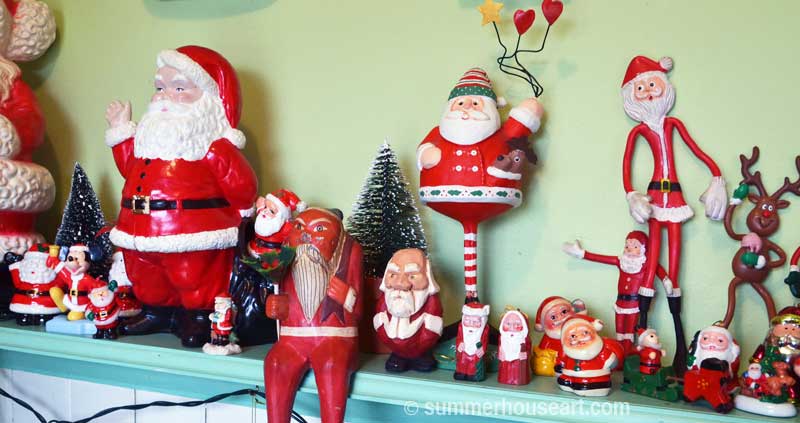 So there it is. Almost all the decorating is done. Ok, the mistletoe may be replaced with some other greenery on top of the new "tree". It will probably be put in the doorway, still needing some greenery, in order to catch a quick kiss from those coming in the door.
Now to do Baking! But even there, for once, I think I'll cut back too. The mince tarts for sure and maybe some cookies, but all in all maybe I'll spend more time in my studio than the kitchen this year.
And the ChrisMoose, a hand made gift many years ago from Will's mum, will always be up for Christmas, just to remember her by.
We hope everyone has the Best Christmas Ever!!

Save