Every now and then, it's nice to show off the work done by the students who take my mosaic classes. Shelley, who had always wanted to do something in mosaic, brought along her friend Vicki. Both were a lot of fun to teach and said they wouldn't mind me showing their mosaics on my blog.
Although neither of them had a definite project in mind, they were ready to try anything. The type of mosaic I teach is Pique Assiette, basically made from thrift dishes. The shopping class was where they found their projects. Both found wicker tables that just needed Will to cut out a plywood top for.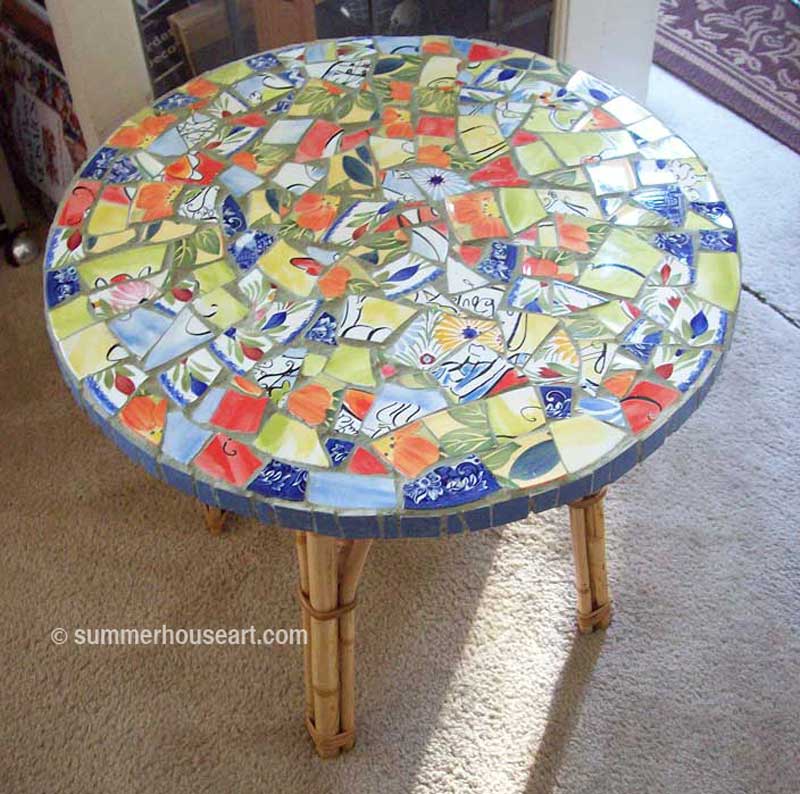 Shelley found lots of floral dishes that were in colors that all worked well together, but worried that it would all look too busy. Vicki, on the other hand, wasn't sure about a few black plates with white stripes found in the Bibles for Missions Thrift store. As luck would have it, she then found some great old vintage dishes at home in green. And somehow, as I assured them it would, all of it came together beautifully.
Shelley's colors and flowers when mixed together with floral bits and solid colors created an overall summery pattern and Vicki's white striped plates totally worked perfectly and echoed the white wicker table she found.
Mosaic has a way of doing that.