I'm one of those people who keeps little bits and pieces, scraps that anyone else would probably toss. In each of these three compositions, there is a little scrap of dark periwinkle silk, which originally was the frayed and torn end of a favourite scarf that I mended. When I put them aside, I hadn't even thought of making fabric collage. Hadn't even heard of it yet.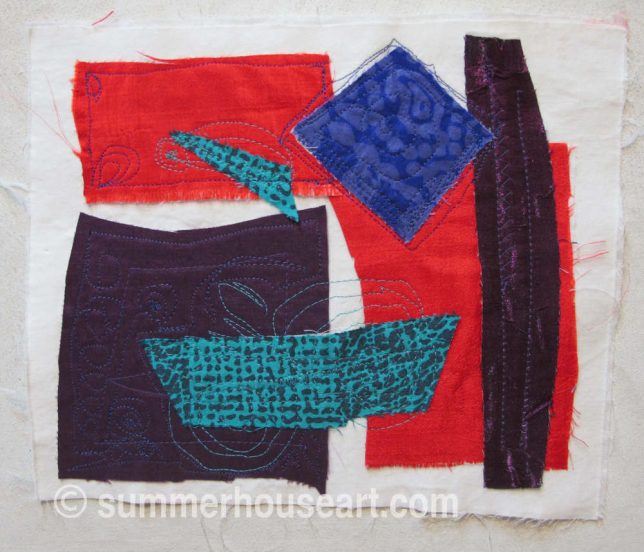 The other materials are just me snapping up scraps of remnants in colours that attract me, found at garage sales and thrifting. The orange and violet and purple just wanted to be arranged together. It doesn't really show here, but except for the turquoise, it's all very silky and sensual material.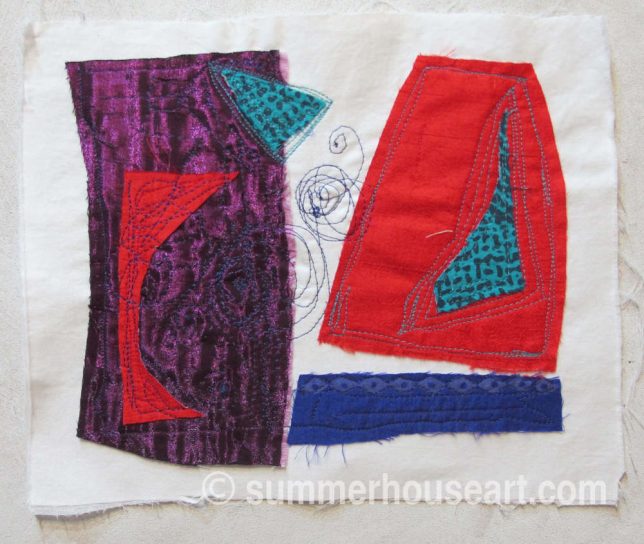 Those little scraps of turquoise are the best bits of a really old cotton square scarf. I think I used to wear it when I was painting walls in the house. Just love that texture in the black and turquoise.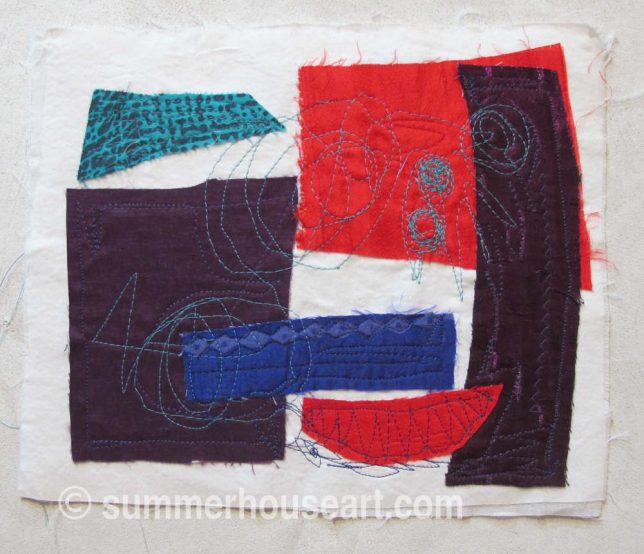 So here they are, three new abstract collages. All about 8inches by 10 inches or 20 x 25 cm aprox. I'm quite liking working on a set of three at a time, using the same set of scraps and pushing them around until it feels right. And the stitching, well, that's pretty well intuitive, as well, just letting it happen. And this was before I discovered "couching" cord into a design. That's coming up next. So MUCH to learn yet. And I'm still pondering how to present them.