There is absolutely no way that Christmas Day could have been any better. At least for those of us who DON'T subscribe to "Dreaming of a White Christmas" or go around singing "Let it Snow, Let it Snow, Let it Snow". Oh no, Snow is a four letter word to me. I love a green Christmas most of all. But yesterday was a bonus, it was a Green and Sunny Christmas in Victoria, the place where lawns green up in winter!
So after all the gifts were opened, the mince tarts eaten and a hearty brunch had by all, Will and I went off for our Christmas Day Walk. We chose the Gorge Walkway and were rewarded with Great Scenery either way, going up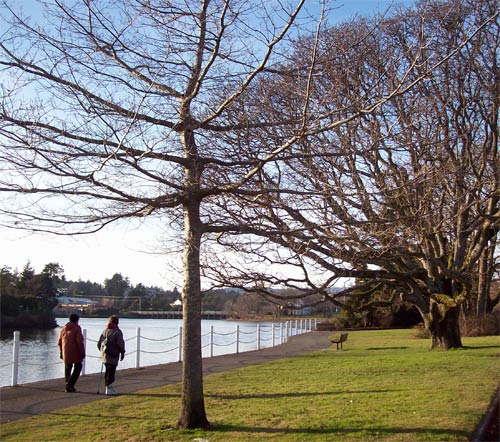 or down the walkway.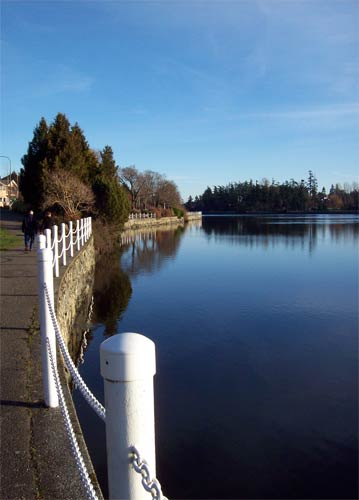 And then as an added bonus, we got to meet the Christmas Dogs. First was this cute little guy in a red sweater sporting reindeer yet.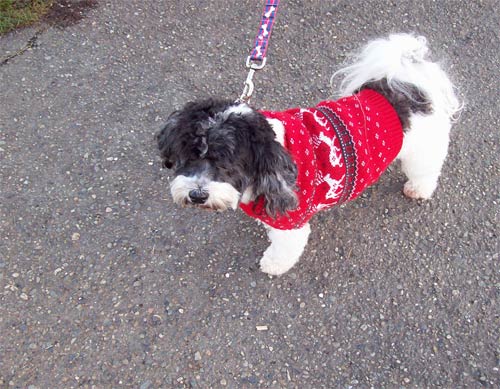 Next we met the little black poodle, a quiet fellow, dressed up in red.  Such a good color on him.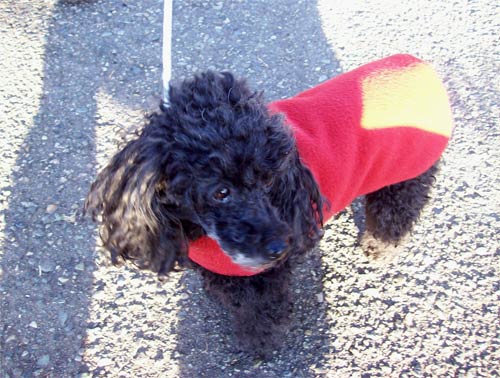 Our next meeting was with a little black and white with a curled up tail.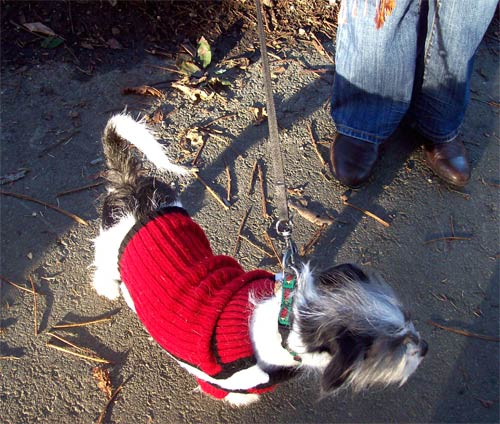 Who soon drew the interest of another dog.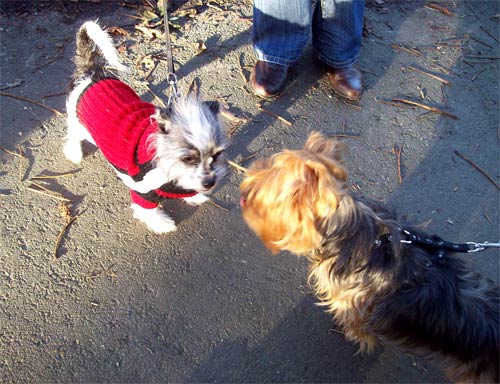 This quickly became a great tangle of leads as each twirled around trying to get a good sniff. You'll just have to imagine it. We were having enough trouble trying not to get caught up in the leashes.
And then there she was….the tiniest little charmer in a Santa suit. She had so much energy that we had quite a time trying to get a photo. Almost got her entirely in the shot here…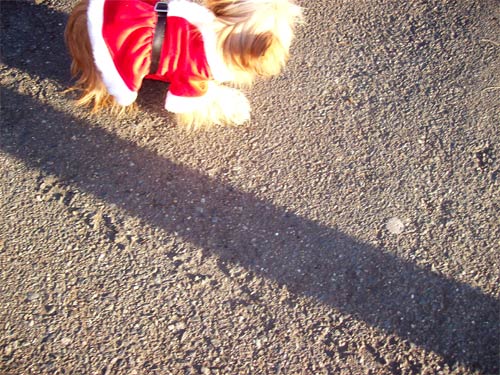 Oh only the nose here…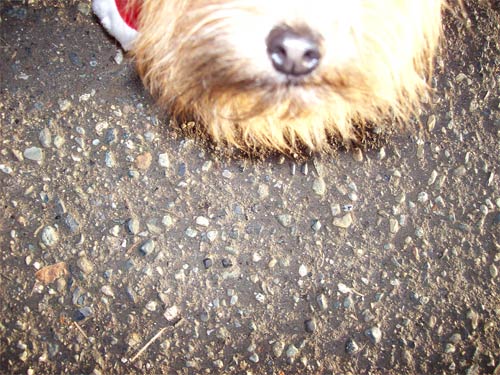 And finally a cute photo looking up at us.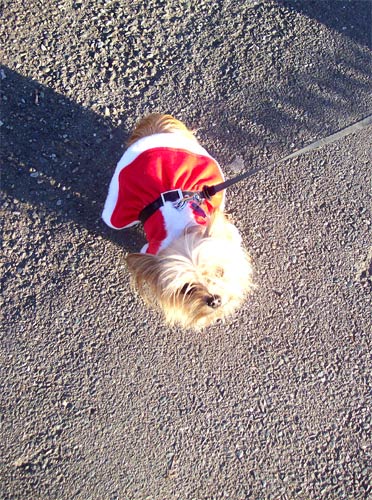 The Christmas dogs made the day. All dressed up to celebrate by their proud and loving owners.