Sometimes as you scan the shelves in a thrift store something just calls out to you, reels you in and you know you must have it. Ok I couldn't resist alluding to fishing terms, but this little fish ornament had me hooked and became the start of this next mosaic. I just loved these little pink fish, even though I had no idea what to do with them.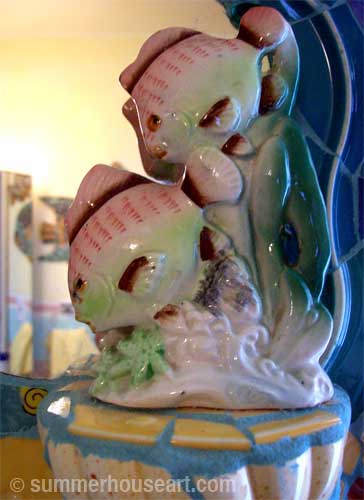 But then, later that summer, I found a really crazy beach-colored teapot, with a seahorse handle. Check out the under shelf area here.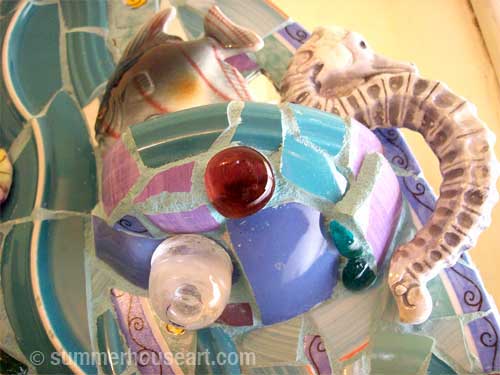 It also had a rather wonderful lid with a seashell on it.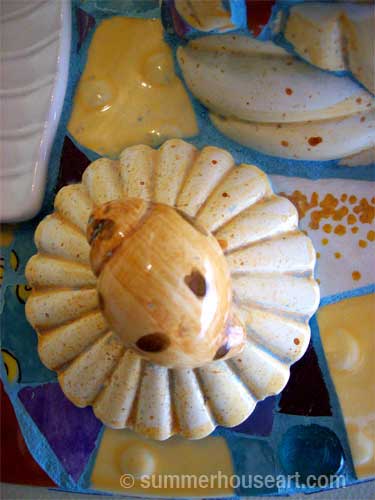 Well, of course, it all came together, all I needed were a few more fish.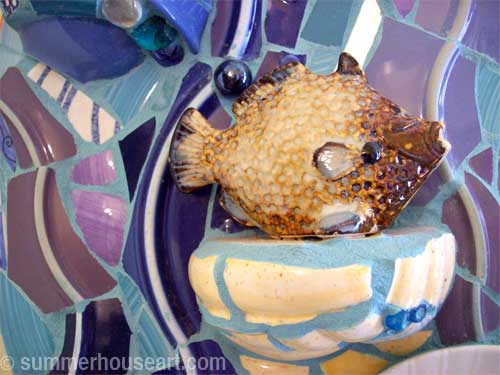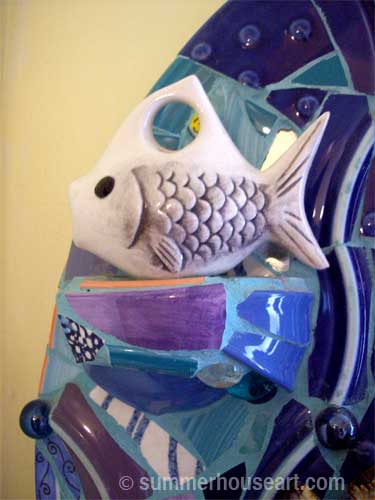 The next step was to create the backing. I thought round, like a porthole. And then how was I to attach the little fishies? I needed shelves. And under the shelves I wanted a curved area. You really don't want to know what a hassle this was and just how much mastic glue there is under these pieces to create this effect. But I love it. It worked.
Suddenly all the dishes in watery colors and patterns called out to be used. And, along with a nice discovery of using the underside of dishes to create this undulating seaweed feel, everything just flowed together. Just can't resist the watery terms.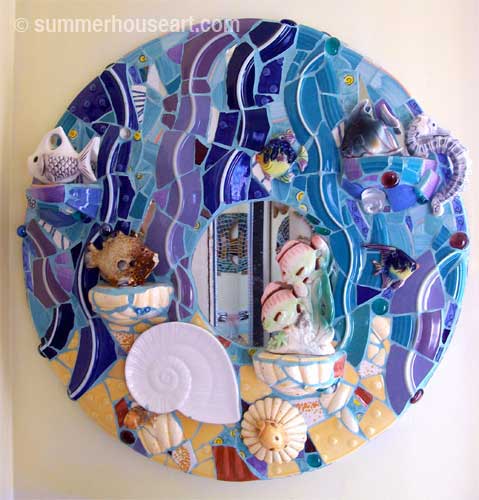 Do you remember those fish ornaments in plaster with bubbles that everyone in the 50's had in their bathroom? Well, maybe not or maybe yes, depending on your age. Giving mine away again. Well, this is my answer to those plaster fish. And of course, it's hanging in the watery room of the house, the bathroom.