The lovely thing about technology these days is that, for artists, we now have a terrific way to get our work into the hands of many many people. No longer is art only for the well off, and only to be seen by a few people. We can get it out there for anyone to enjoy and even afford. The time is here for affordable art.
We already have one shop on Etsy called FoundMadeArt , which at the moment, sells jewelry made by Will. And it will eventually expand to include all sorts of other artworks we make from found objects like mosaic and assemblages.
The name of our new 2nd Shop on Etsy, is a play on the name of the first shop. This shop ONLY sells instant downloadable prints. So we thought to avoid confusion we'd have a totally separate shop. But the name is part of the set, it's called FoundMadePrint. The tie in is that the prints are of art "Found", as in photos of views we find and love and want to share, like a glimpse of the ocean,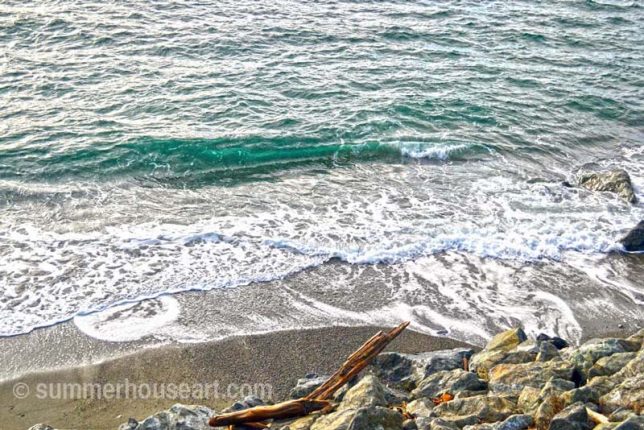 or a detail of shiny vintage car.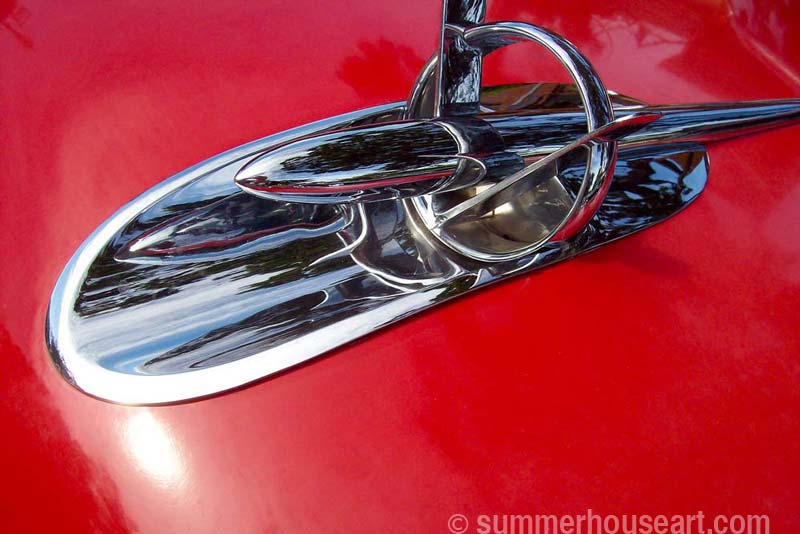 We are also including prints of collage made from "found" paper and glass.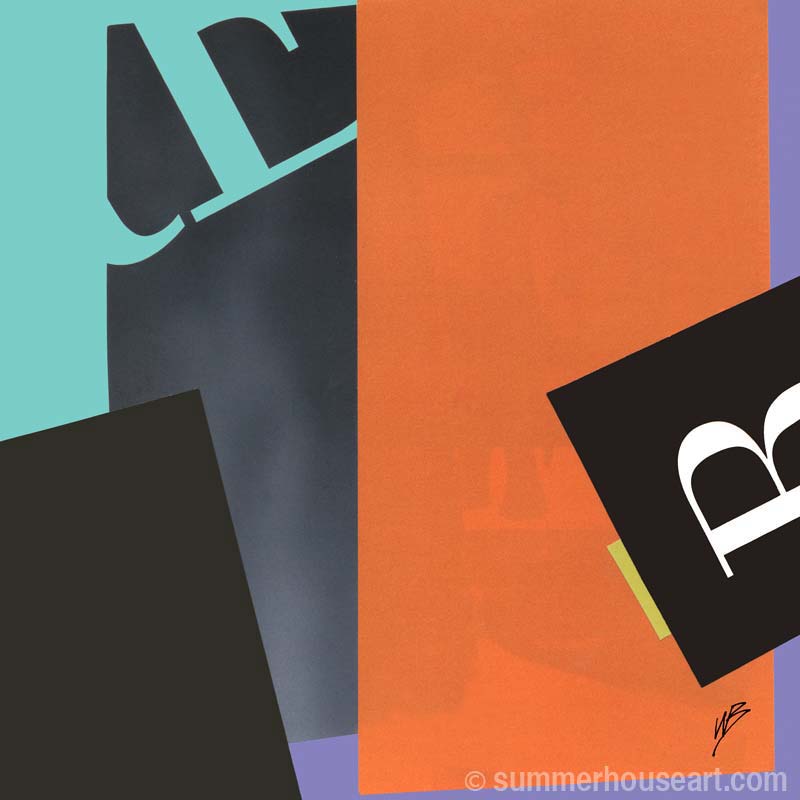 And for the "Made", prints of drawings that we've both made.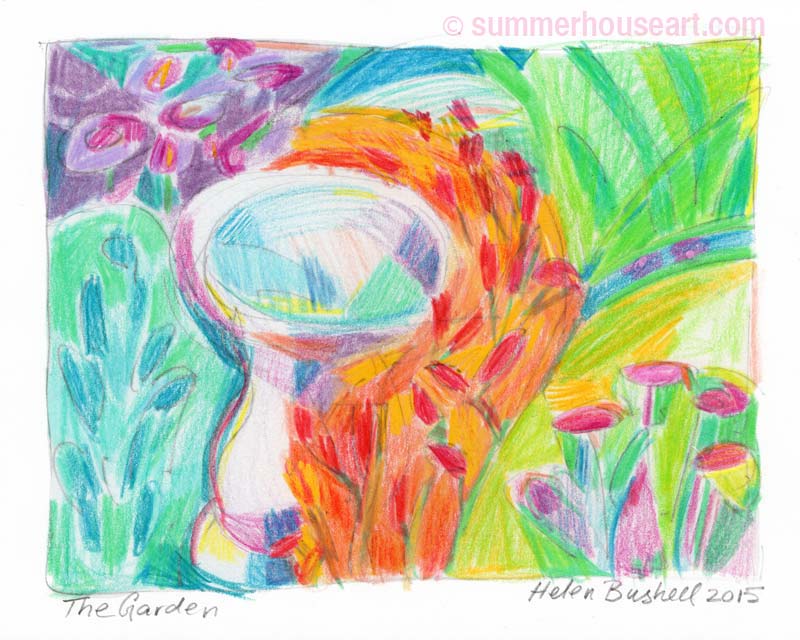 We love the idea that Etsy has made it easy for anyone to quickly download a print and then take that file and print it on their own printer or take it to a print shop and have it printed. Either way you have a piece of artwork instantly for your home or office. And at $7.50 Cdn, very affordable. No waiting for shipments to arrive, no shipping costs! Pretty cool! The files come in jpg format and we offer sizes that are suitable for the image to look really good.
Right now as a shop opening special, we're offering 30% off if you buy 3 or more prints.
We also encourage you to get out to the thrift shops and find vintage framing to put your prints in. There's a whole world of great framing out there that's waiting for you to "find" it. This print shown is actually in a used frame found at a thrift shop for maybe $4.99. So, obviously, very affordable art!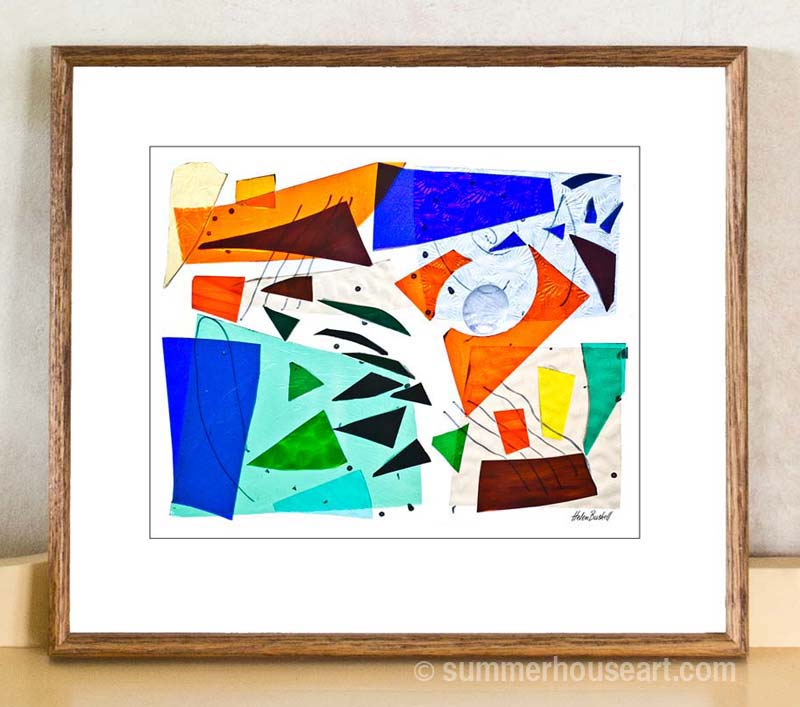 Now, if you don't want to just download and print but are enamored of the idea of having a print already matted and framed for you, or would like to see a print on something entirely fun like a pillow, t-shirt or even a rug, then head over to our shop on Society6. You will probably find many of the prints offered in FoundMadePrint, already featured in our Print on Demand shop on Society6. And if not, just drop us a line and we'll see if we can accommodate your idea.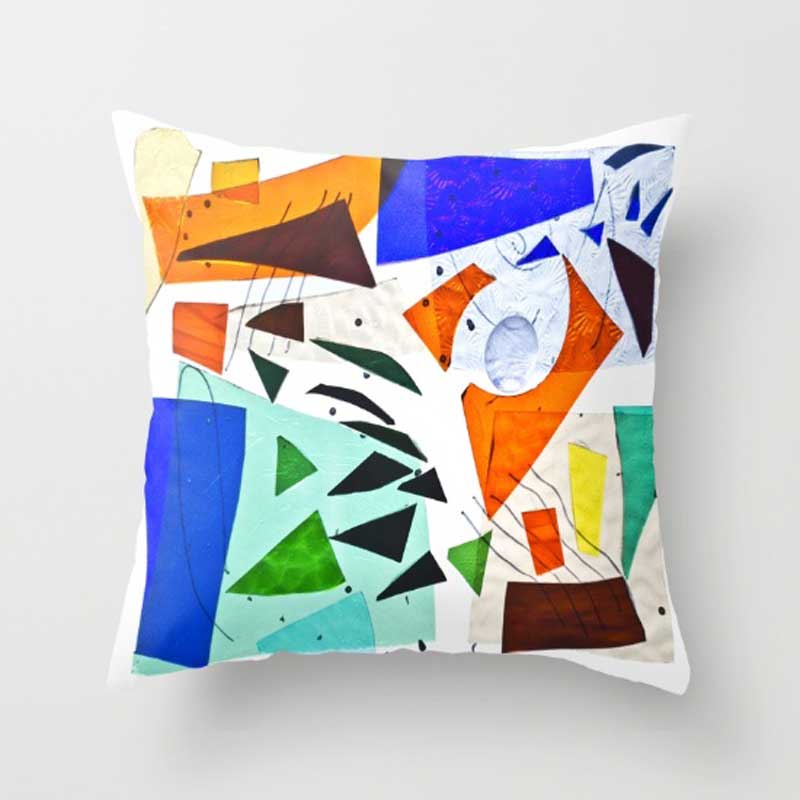 Save
Save
Save
Save
Save
Save
Save