Last weekend we went to visit our good friend Hart, not just for the great company but also to stroll his garden just as it was alight with the blooms of over 40 Rhododendrons. Now, to me, not too many flowers are as exotic as Rhodos. And these blooms were hot! Like chorus girls on stage,  they were aglow in every color, looking luscious.
But first a little background. Hart has been a good friend for far more years than we'd all like to admit. Let's just say he and Bill went to art college together way back in the 60's. And Art college only brought out even more of Hart's creativity and sense of fun which is well expressed in his garden. I have suggested on more than one occasion that he start a blog and show off his zany little plot of paradise but he refuses. So, with his permission, I intend to show it off for him. Consider this installment #1.
First let's discuss the exotic. As I said earlier, Hart's garden boasts more than 40 varieties of Rhododendrons. What's to follow is just a little taste of what's there. I can't tell you the names or the exact title of each one. I'm not a master gardener, just an artist who revels in color.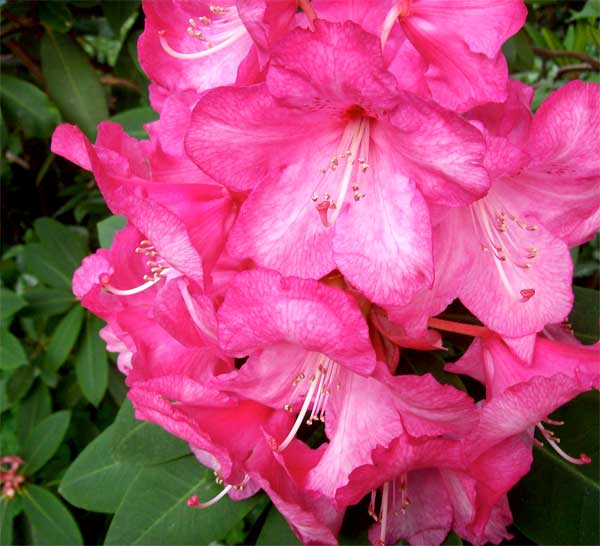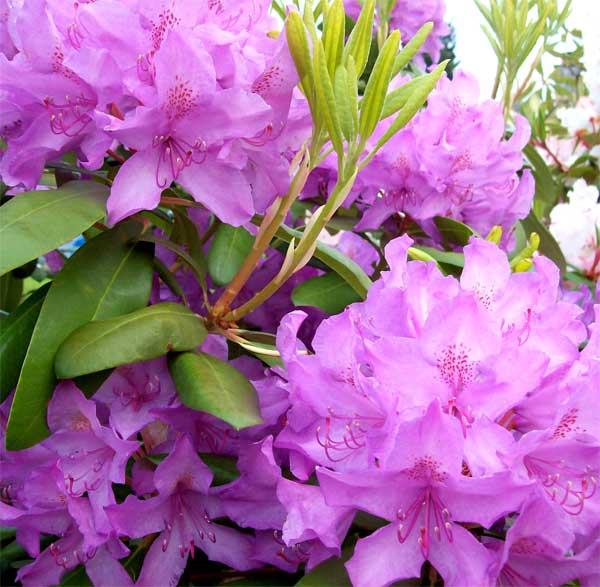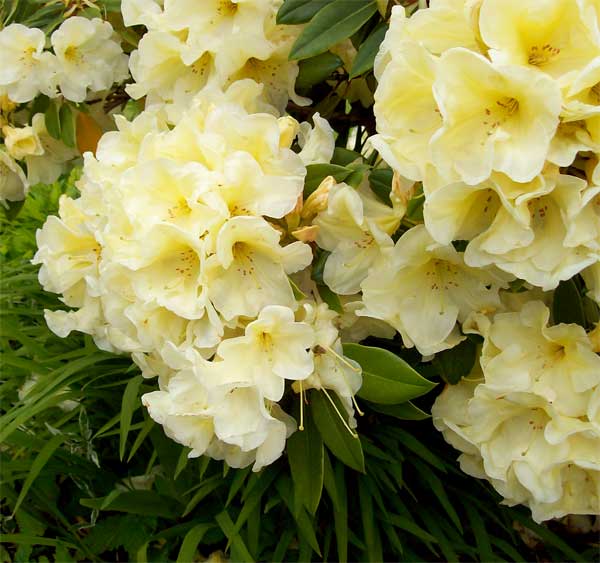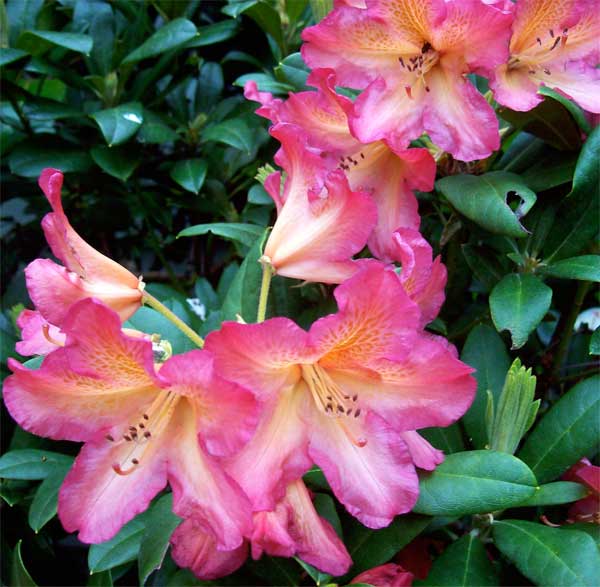 But we can't leave the garden without showing you some of the other things that make his garden so unique and fun. This little vignette in the succulent garden, is an example of his delightful little arrangements.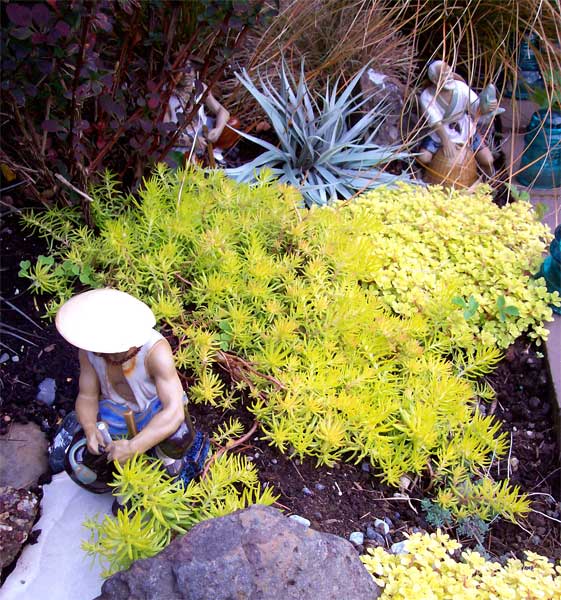 Next is just a tiny example of his creativity expressed in mosaics. Now I will admit that I did introduce him to mosaics. I won't say I taught him. No, no, all I did was show him how I break dishes and how to glue them down and then I just stood back and let his amazing creativity and color sensibility go to town. He ended up teaching me a lot. This is just one of the stones decorated with tile in his garden and is a fave of mine.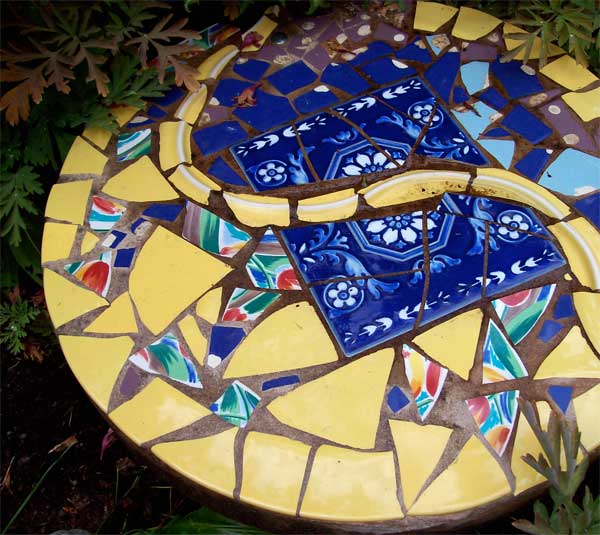 And this is just one of the tables on the patio that he applied mosaic to. But in Hart's hands the colors just work so well. I could just sit at this table and admire it for ages. If you 'd like to see more of his mosaics, check out our Mosaic Gallery where Hart is our guest artist.  I promise that one day this summer, I'm sure I'll be giving you another peek at his hot and amazing garden.